F103 Computer Lab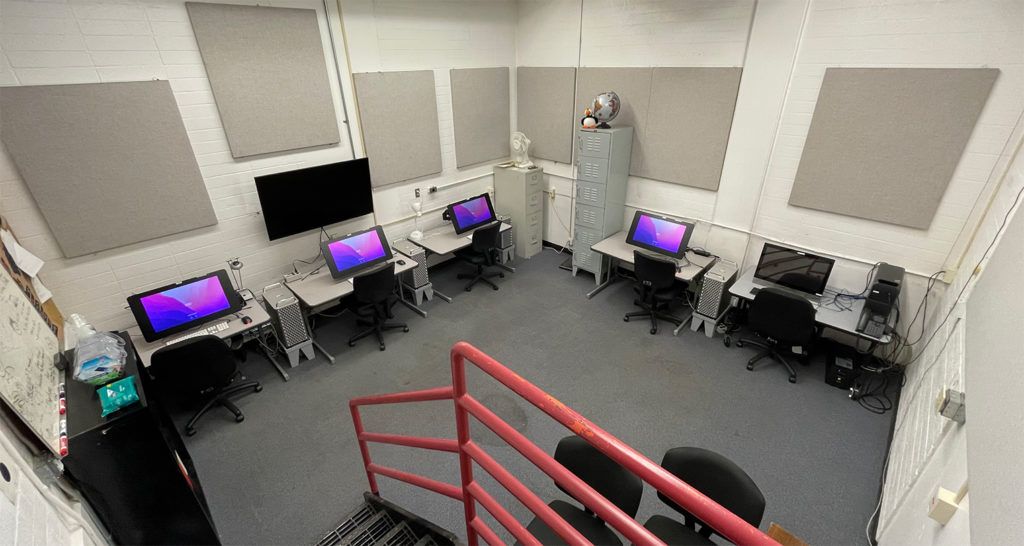 F103 is a multimedia lab featuring four Mac Pro workstations with Cintiq Pro Pen Displays and one Windows workstation with a 10-point touch display, as well as an open area for virtual reality and augmented reality work.
Access
F103 Computer Lab access will be granted to all Experimental Animation graduate students.
The lab is closed between 4:00 am – 7:00 am when there is no HVAC.
Calendar