Please note: Due to COVID-19 safety measures during the 2020-2021 academic year, these areas may be arranged differently than pictured or described.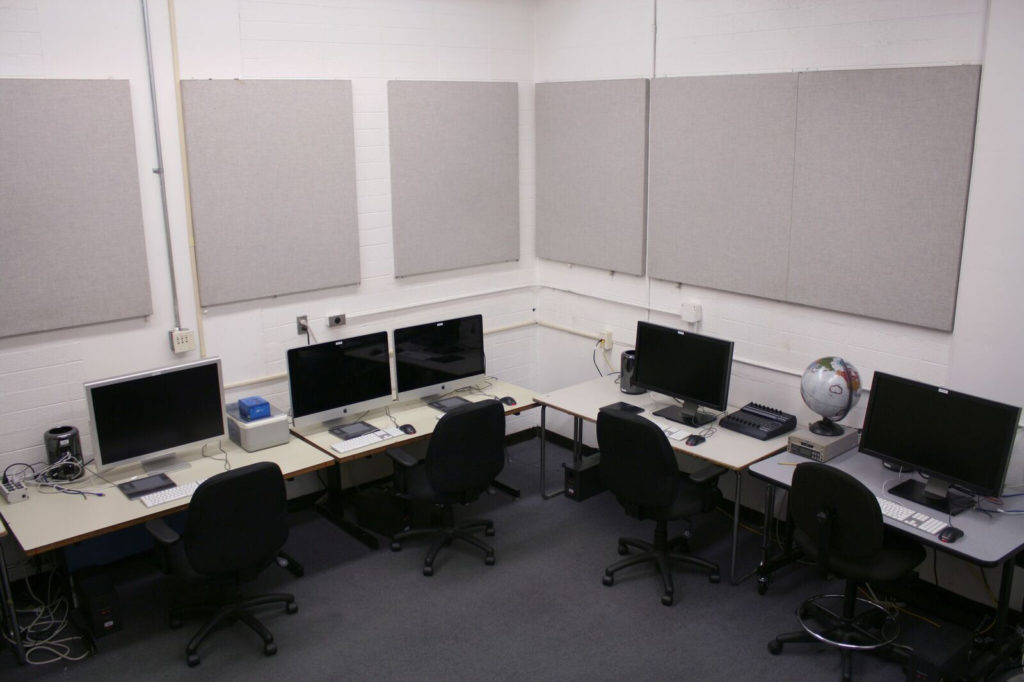 In this multimedia lab, there are four Mac stations and one Windows workstation as well as an open area for virtual reality and augmented reality work. The Windows workstation features a 10-point touch display and two of the Macs have Wacom Cintiq pen displays. Two large format scanners are also available in the room. During non-class times it is available except 4:00 am – 7:00 am when there is no HVAC.
Access
F103 Computer Lab access will be granted to all Experimental Animation graduate students.