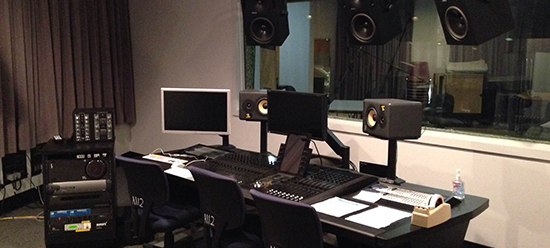 This fully-equipped recording studio employs a Pro Tools Ultimate system paired with an industry-standard Avid S6 M10 control surface for audio recording. The space also doubles as a calibrated ITU 5.1 surround sound mixing and editing suite. Sixteen digital mic preamps and four additional analog preamps enable recording everything from dialogue to Foley, to musical scoring for film and video.
A112 Recording Studio Live Room is equipped with a wide variety of microphones for dialogue, effects, Foley, and music recording. The live room also has video playback capability for sync recording such as ADR, Foley, and live scoring sessions. The live room is also supplied with a variety of mic stands and go-betweens for sound isolation. A headphone system is in place for monitoring and talkback communication between the control room and studio.
A112 is not a 24-hour space; it is closed from 4:00 am – 7:00 am when there is no HVAC.
Access
Independent access to A112 Recording Studio can be granted to those who complete Sound Editing and Mixing Course or Sound Technician Course.
To request a Sound Recording Session with a Recording Engineer, you must complete a Recording Session Request Form, available in E104 Sound Transfer / Helpdesk. Sound Student Technicians are available to answer questions regarding sessions. Availability of the studio in the later part of the Spring Semester is extremely limited. Session scheduling is dependent on the availability of the studio as well as that of our engineers.
Visit the Recording Sessions page for more information about this service.
Microphone Guide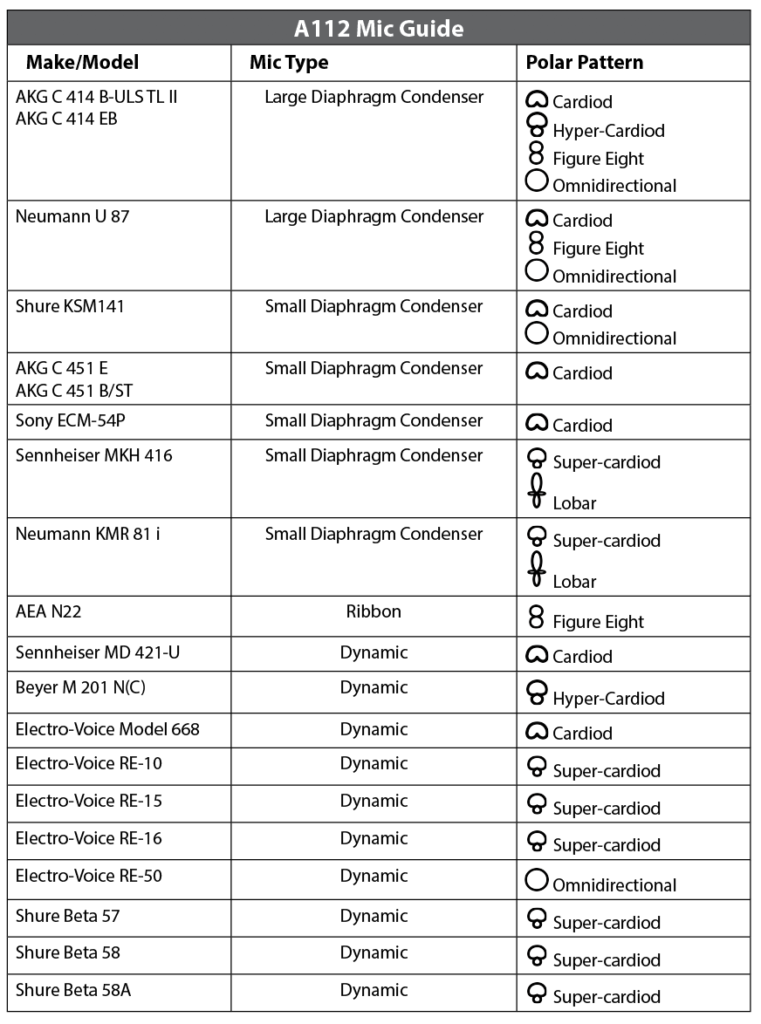 Calendar
Having trouble viewing the calendar? Try viewing this page in Google Chrome, or click the link below.