A109 Animation Computer Lab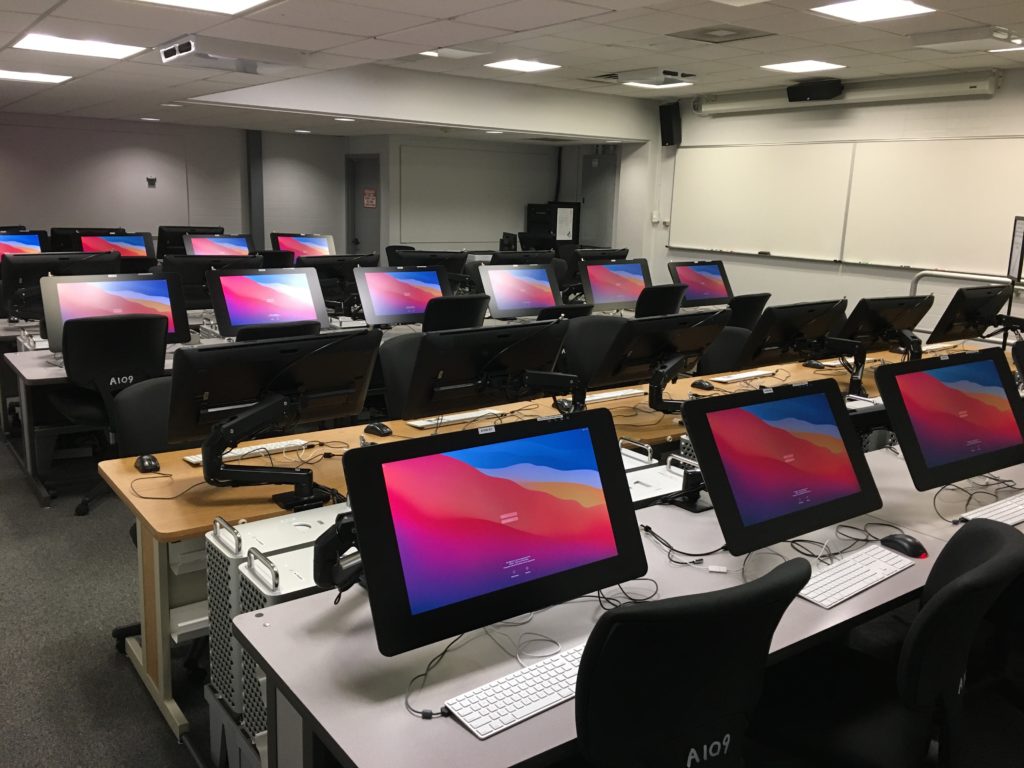 This lab is a teaching facility for both the Character and Experimental Animation Programs, which contains 31 Apple Mac Pro workstations with Wacom Cintiq pen displays. A large format scanner is also available, located at the teaching station. This lab has 24-hour access during non-class times.
Students must provide their own Wacom Pro Pen 2​ (KP504E).
Access
A109 Animation Computer Lab access will be granted to students in the Character Animation and Experimental Animation programs, and to students enrolled in a course in this lab. If an enrolled student from another school takes a course offered in this lab, access will be granted for the semester of the course only.
Calendar