Please note: Due to COVID-19 safety measures during the 2020-2021 academic year, these areas may be arranged differently than pictured or described.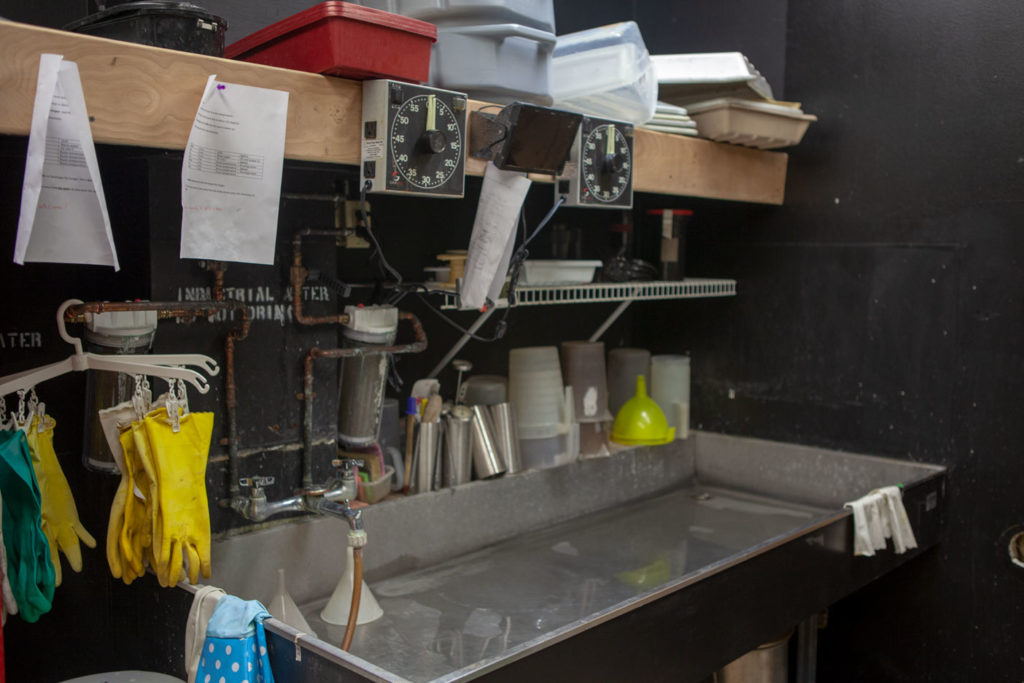 This motion picture film darkroom provides a light tight environment to process 16mm, Super 8 or 35mm motion picture film. Additional facilities include a long sink, developing coils, B&W chemical recycling containers, a drying rack and a chemical cupboard for storing chemistry. You must provide your own chemicals unless you are enrolled in Alchemical Cinema.
Access
E20 Darkroom access will be granted by instructor only. The sign-up sheet is located on the door and goes up on Mondays by 12:00pm (noon).