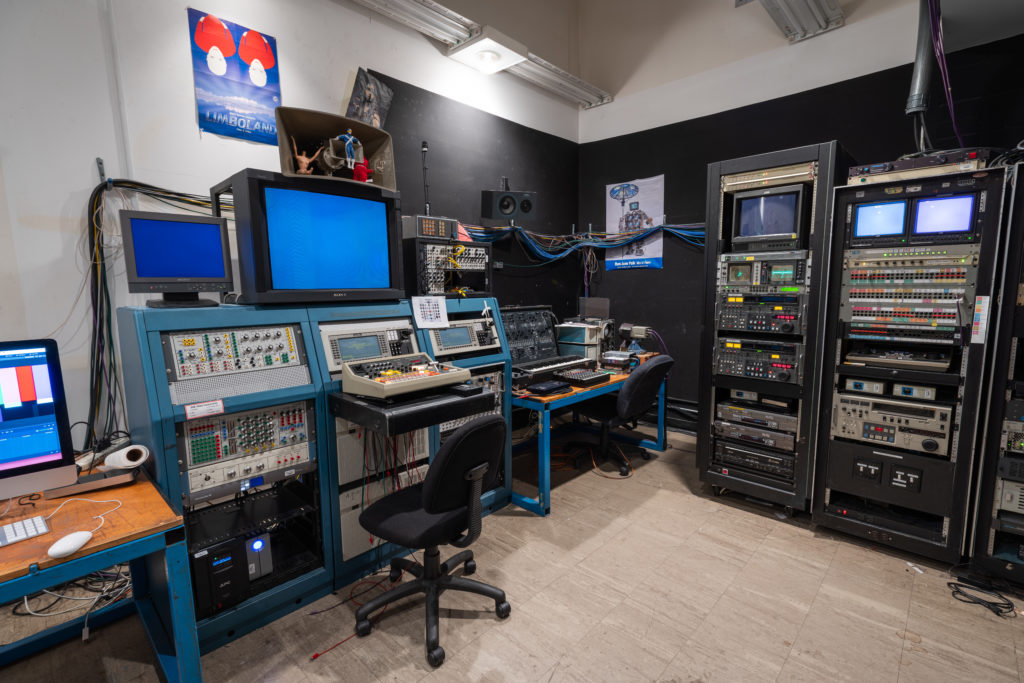 C105C Videographics is a dedicated live analog video generation and manipulation facility. Using any or all of the various generators, unique and subtle electronic images can be created. Audio sources can be used to influence the images via a Eurorack modular video synthesizer. Pre-recorded and live sources can be combined and altered with immediate results, no rendering needed. Sources for pre-recorded materials can include DVDs, DV tape, VHS and Betacam SP tapes. The analog video sources can be transferred into the digital realm via Blackmagic Design hardware and software.
Signals from C105C Videographics can be connected to C115 Video Studio for source mixing and switching, or C115 Video Studio output can be routed to C105C Videographics for processing.
C105C Videographics has 24-hour access during the academic year.
Access
C105C Videographics access will be granted through enrollment in Videographics and satisfying the requirements of the area supervisor. The sign-up sheet is located on the door and goes up on Mondays by 12:00pm (noon).