Please note: Due to COVID-19 safety measures during the 2020-2021 academic year, these areas may be arranged differently than pictured or described.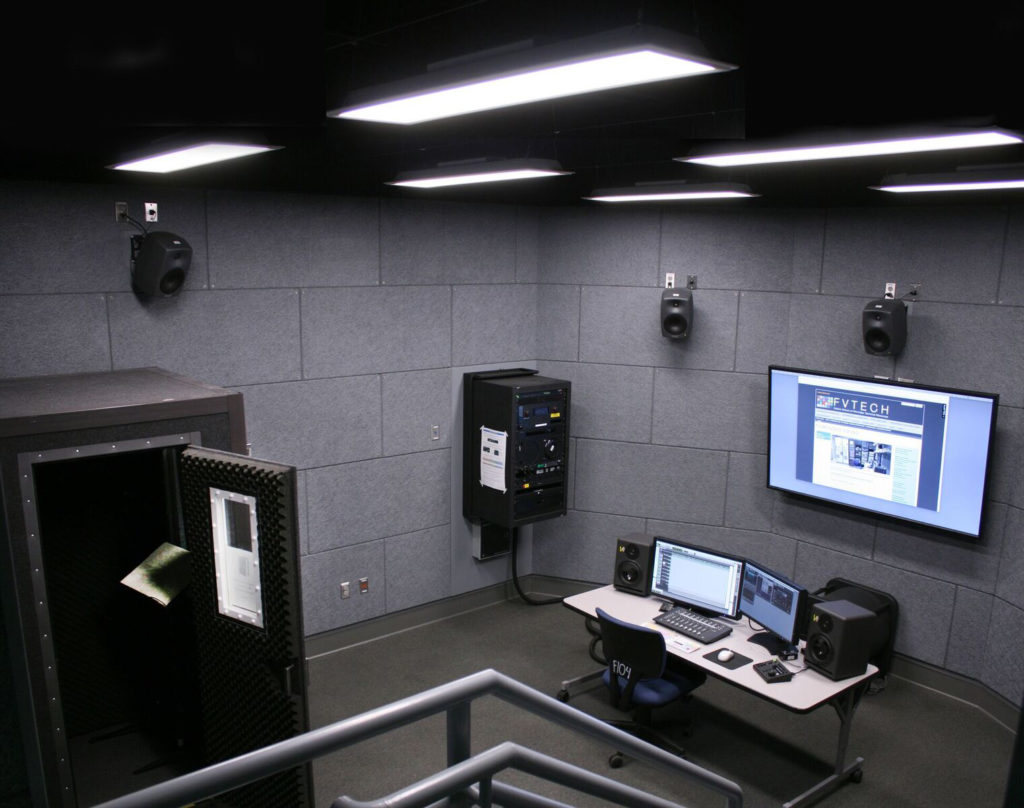 F104 is a 24-hour access post sound suite. This room employs Pro Tools Ultimate software and allows recording via 2 mic / line inputs. A sound isolation booth is available. Bring your own microphone and headphones if you plan to record. A Blu-ray player is installed as well to screen discs in surround sound after outputting. The space has an ITU 5.1 surround sound monitoring system for sound editing, design and mixing.
Access
F104 Post Sound Suite access will be granted to students after they have completed the Post- Production Sound course. Reservations to work in the suite may be placed on the sign-up sheet across the hall from E104 Sound Transfer / Helpdesk on the FVSound bulletin board. Sign-up sheets go up on Mondays by 12:00pm (noon).