A108 Animation Computer Lab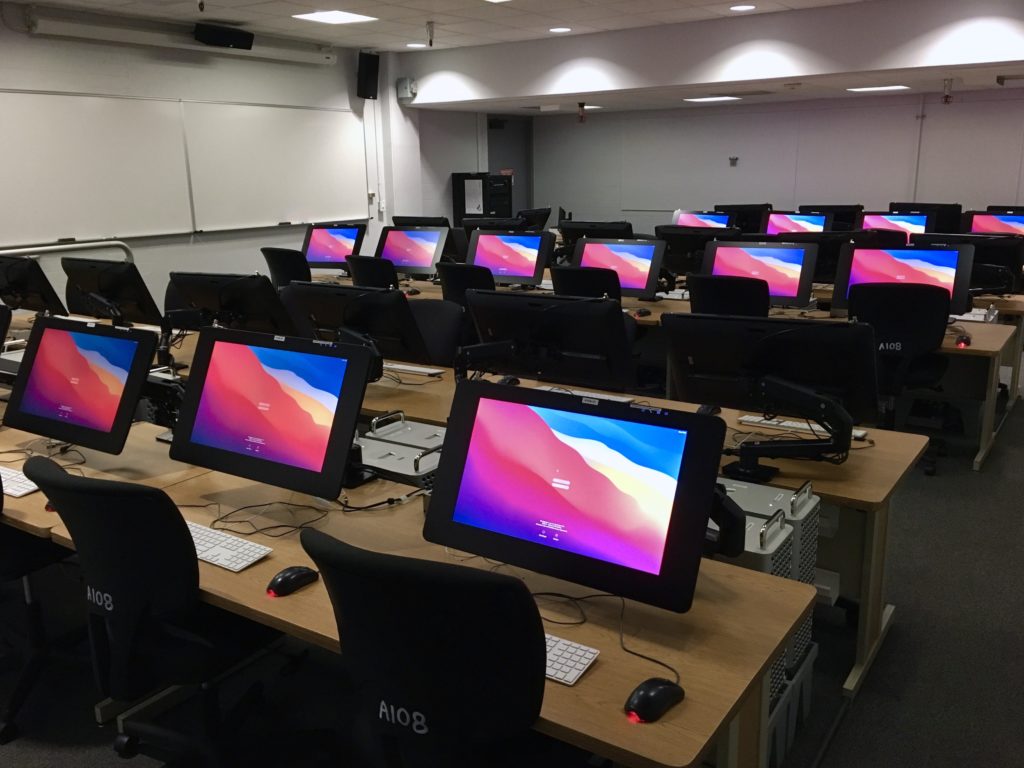 This lab serves primarily as a teaching facility for the Character Animation Program and contains 31 Apple Mac Pro workstations with Wacom Cintiq pen displays. A large format scanner is also available, located at the teaching station. This lab has 24-hour access during non-class times.
Students must provide their own Wacom Pro Pen 2​ (KP504E).
Access
A108 Animation Computer Lab access will be granted to students in the Character Animation and Experimental Animation programs, and to students enrolled in a course in this lab. If an enrolled student from another school takes a course offered in this lab, access will be granted for the semester of the course only.
Calendar
Having trouble viewing the calendar? Try viewing this page in Google Chrome, or click the link below.