Please note: Due to COVID-19 safety measures during the 2020-2021 academic year, these areas may be arranged differently than pictured or described.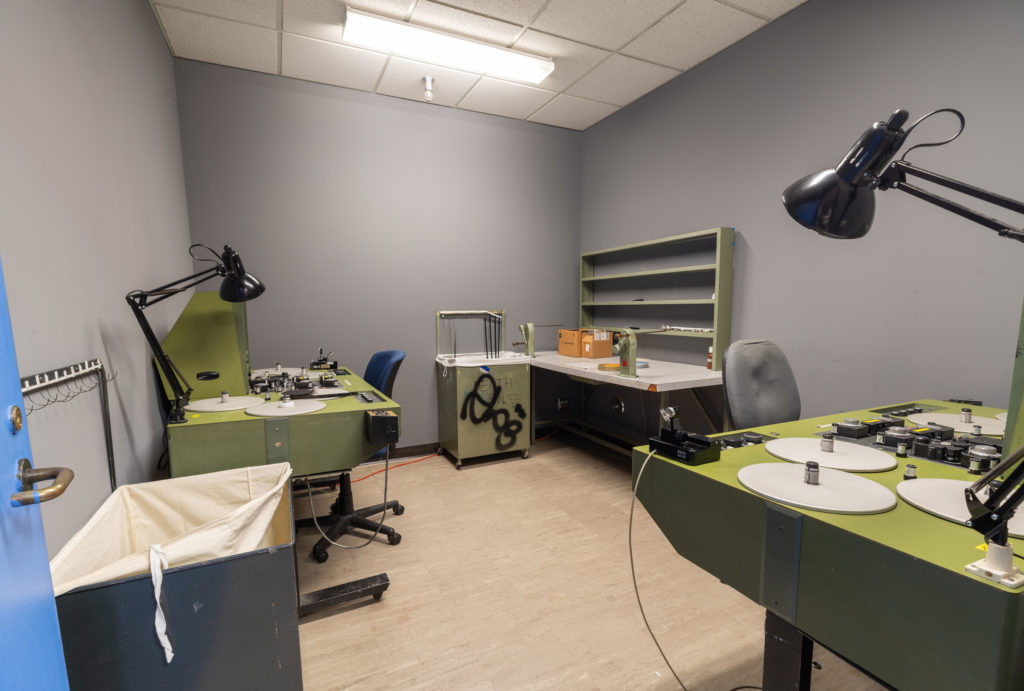 This sublevel room houses two Moviola flatbeds and one workbench with rewinds and two splicers for independent workprint or mag editing.
Access
E26 Flatbeds access will be granted by instructor only. The sign-up sheet is located on the door and goes up on Mondays by 12:00pm (noon).