F105 Animation Computer Lab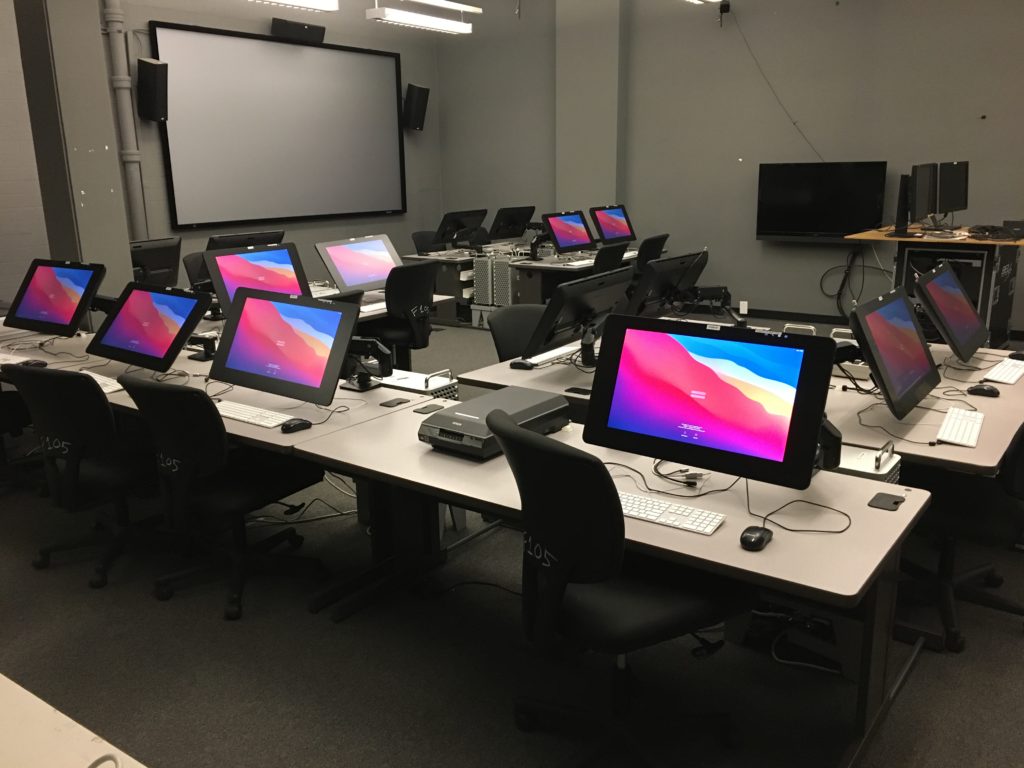 This lab is a teaching and production facility for the animation programs and contains 17 Mac Pro workstations with Wacom Cintiq pen displays. Additionally, there are two Windows workstations that can be used for virtual reality and 3D stereoscopic editing. The Macs in this lab have Parallels installed, allowing students to launch Windows in order to run Autodesk MotionBuilder for working with motion capture data. The room houses two HTC Vive Pro VR headsets, an Oculus Rift S VR headset, Leap Motion hand tracking devices, and Microsoft Kinect sensors. During non-class times it is available 24 hours a day.
F105 Animation Computer Lab access will be granted to students enrolled in a course which takes place in this lab. Access to this lab apart from classes will be restricted to Animation students only from Spring Break through the end of the spring semester, due to heavy production schedules.
Calendar