E19 Digital Optical Printer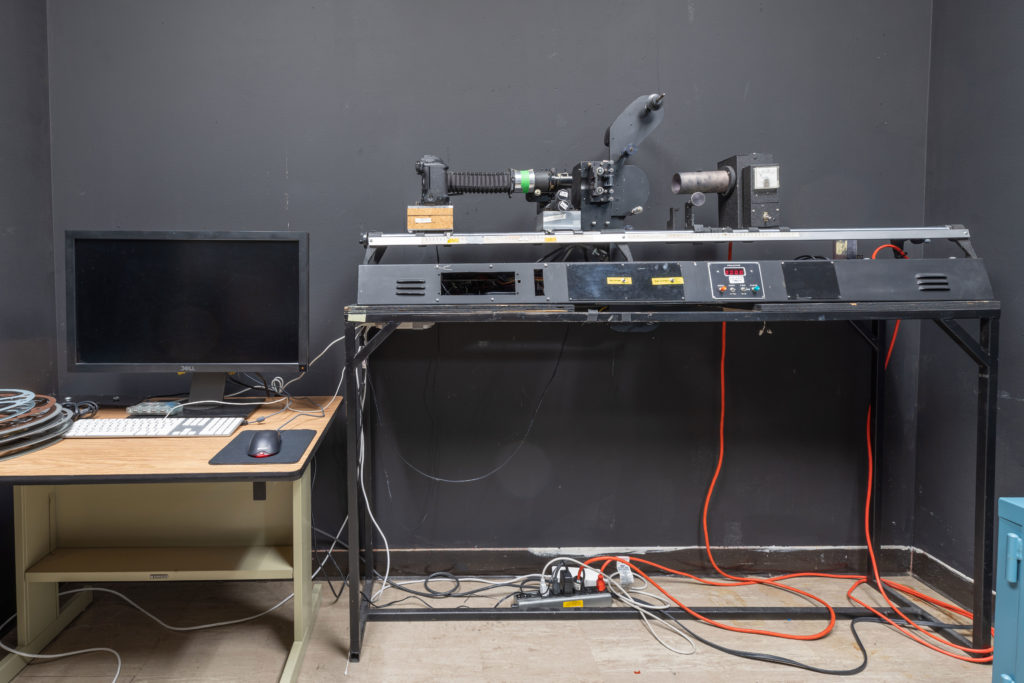 Students can learn how to be proficient with handmade filmmaking in this workspace that houses a JK digital optical printer. The JK optical printer is fitted with a digital camera, controlled with Dragon Frame software for transfer of 16mm and 35mm film to digital format up to 4K resolution. Additional facilities include a workbench and splicer for making handmade films.
Access
E19 Digital Optical Printer access will be granted by instructor only. Students who are granted access can make reservations via the 16mm Facility Scheduler.