Please use the sidebar (on a desktop browser) or scroll down (on a mobile device) to navigate through the handbook.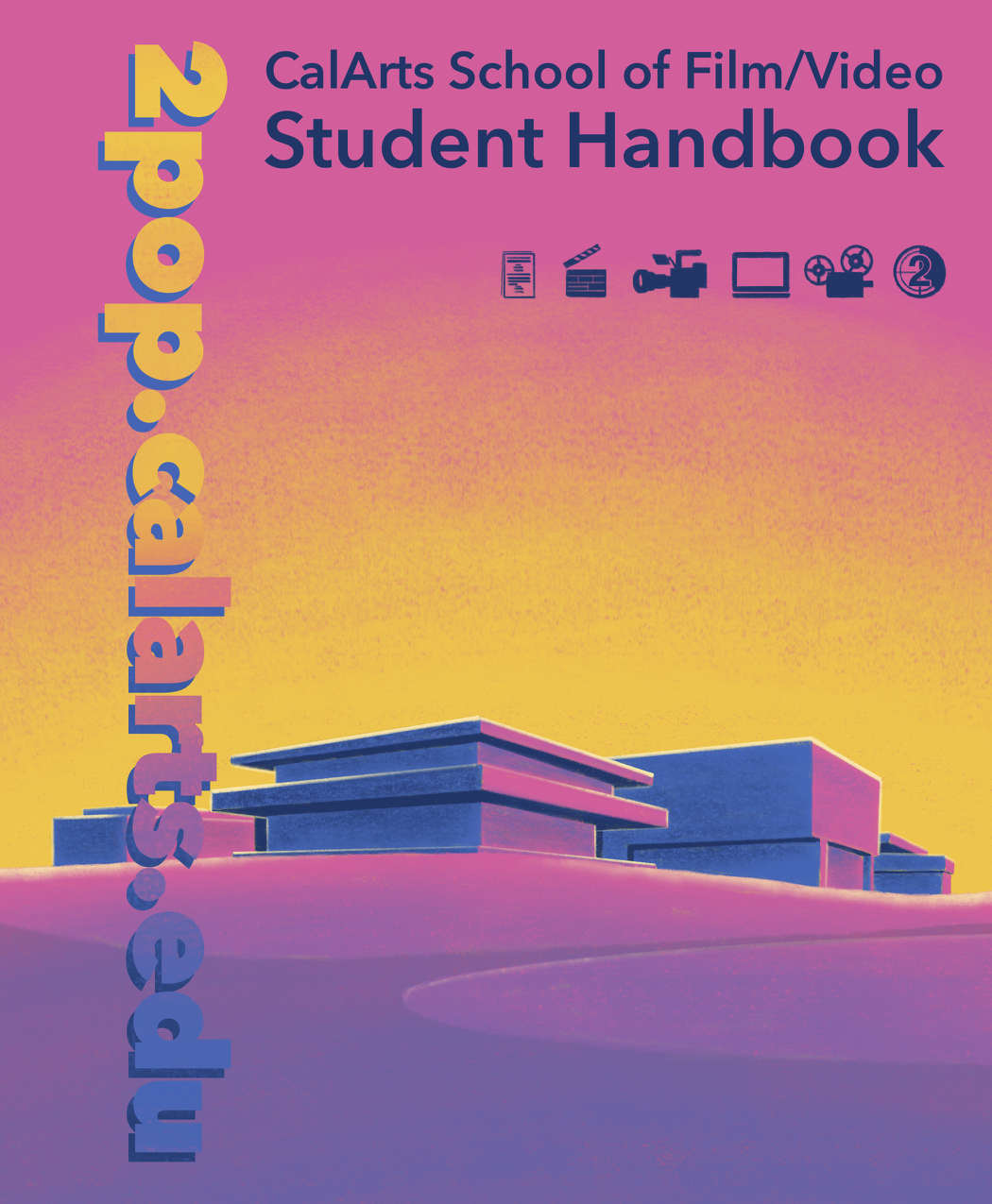 Welcome to the CalArts School of Film/Video, one of the world's preeminent settings for the study and practice of the art of the moving image. As you're discovering, you've joined a vibrant community devoted to filmmaking in many innovative forms. We foster an expansive range of film and media production – documentary, dramatic narrative, essay film, experimental and abstract work, character-based story animation, experimental animation, interactive media, VR / AR, immersive cinema, live projection performance, installation, hybrid forms, and interdisciplinary collaborations.
Each of the four Film/Video programs offers a specialized curriculum, and all are committed to combining rigorous practical training with theoretical inquiry, hands-on production with bold aesthetic exploration, and formal strategies with dynamic content. In all programs, we ask each student to push the boundaries of media, deeply investigate different traditions and practices, and embrace creative risks in their work.
As a result, alumnx of the School of Film/Video have distinguished themselves in every area of independent and commercial filmmaking, with their work exhibited widely at major festivals and museums around the world as often as it has been in the film, television, animation, and gaming industries.
The richness of the CalArts Film/Video experience comes from several distinct elements. We seek out motivated, intellectually curious student-artists ready to find new forms and expressions for the moving image. Our outstanding faculty of professional artists, technicians, and scholars offer rigorous teaching and individual mentorship to help guide your course of study. We maintain an extensive inventory of production facilities, equipment, and resources. All our film programs interact with the unique cross-pollination of the different disciplines that is the hallmark of CalArts.
The School of Film/Video stands as the only American film school to have been honored with a retrospective at The Museum of Modern Art in New York.
Tomorrowland: CalArts in Moving Pictures
presented a sweeping three-month survey of decades of innovative film, video, and animation made by artists at the Institute. Today, our students and faculty add to this rich legacy as they put forward their original work with the daring independence and insight that are the hallmarks of our school.
The Film/Video faculty and staff look forward to working with you.
Abigail Severance
Dean
CalArts School of Film/Video