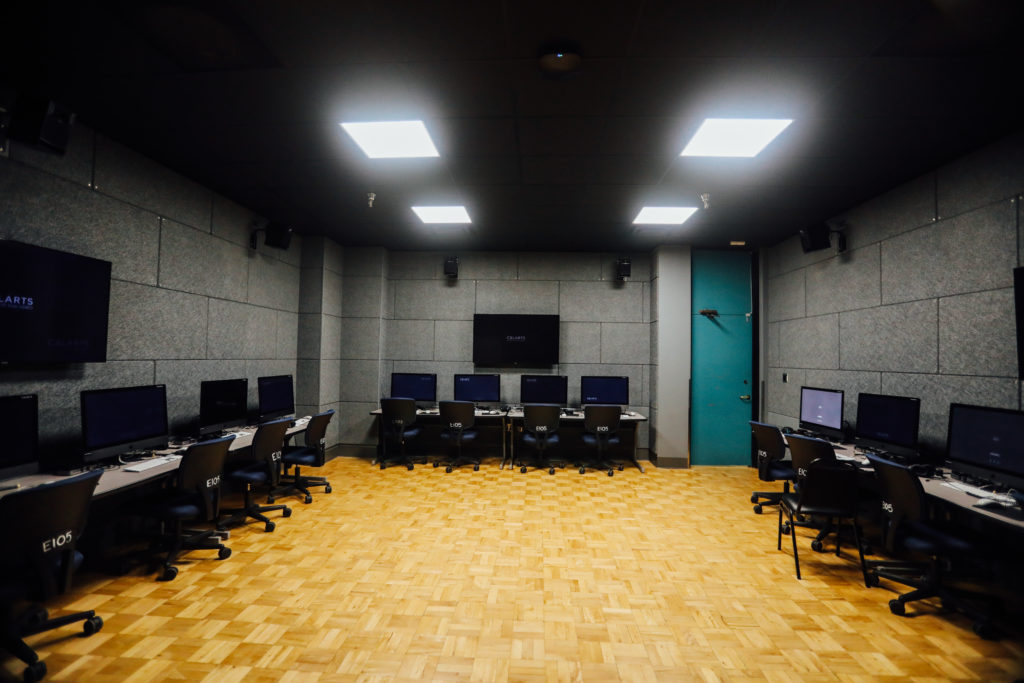 This lab is a teaching facility for Program in Film and Video, Film Directing Program, and Experimental Animation, containing 18 iMac Pro workstations. Each workstation has a Thunderbolt 3 hub, card reader, and a pair of headphones. A full complement of A/V post-production software
is available for digital editing, sound design, mixing, color grading, visual effects, delivery and other tasks to assist students in the creation of their projects. To facilitate teaching, each wall has a large display connected to the teaching station. E105 also features a surround sound system, a DVD / Blu- ray player, an AppleTV for Airplay use. During non-class times it is available except 4:00 am – 7:00 am when there is no HVAC.
Access
E105 Computer Lab access will be granted to students who are currently taking classes in the room or have previously taken classes in this lab. Generally, new students who go through their 1st year in the School of Film/Video will have access to this lab.
Calendar