Anyone can submit an entry of a project to IMDB, but just because you submit it, it doesn't guarantee it will be posted. Your entry will have to be approved by the IMDB team.
First you need to create a free IMDB account. Go to imdb.com and click Sign in > Create New Account.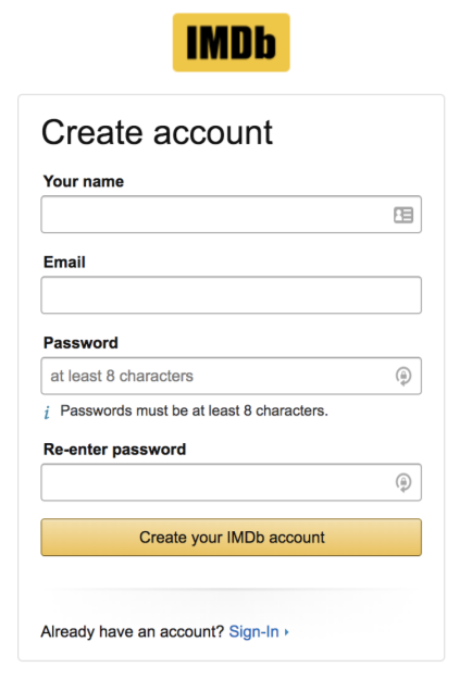 Add a New Title.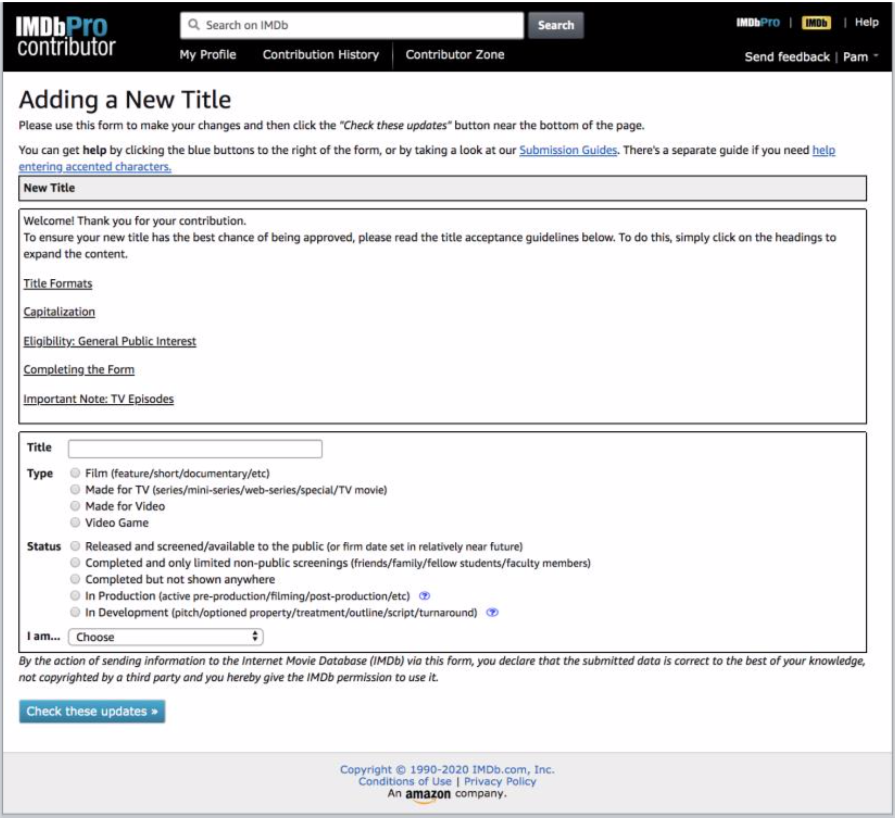 Enter the Title and select the Type of Film and Production Status. Then click Check these updates at the bottom of the page.

You will need to click Check these updates and scroll up multiple times to see if your entry is deemed satisfactory. In the example below, IMDB asked for clarification on what time of film and short subject was selected.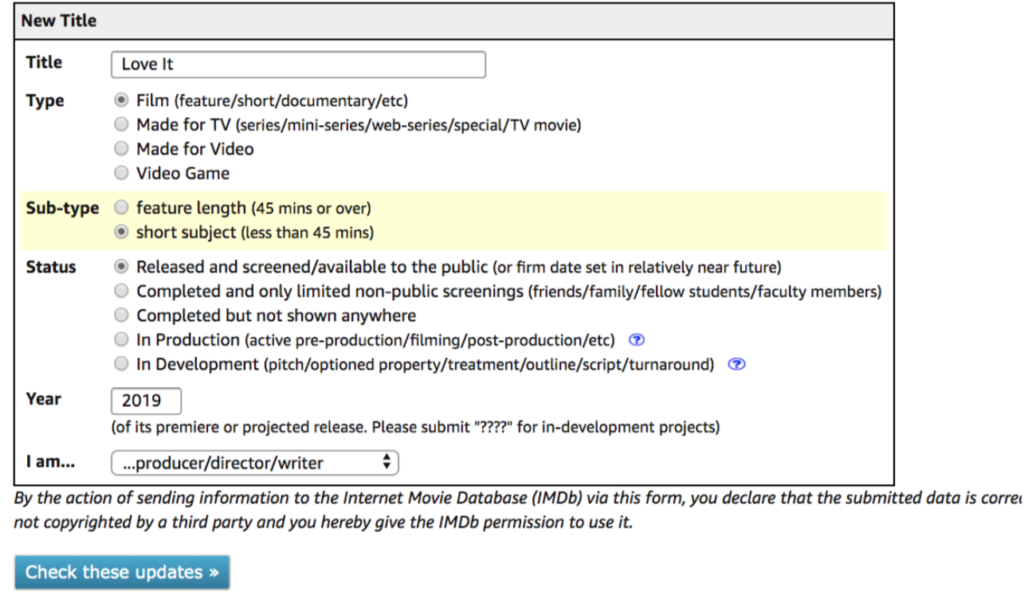 On the next page, fill in additional information about your film. IMDB checks your entries to see if what you are entering already exists. If it is a new project, check This is not an existing title."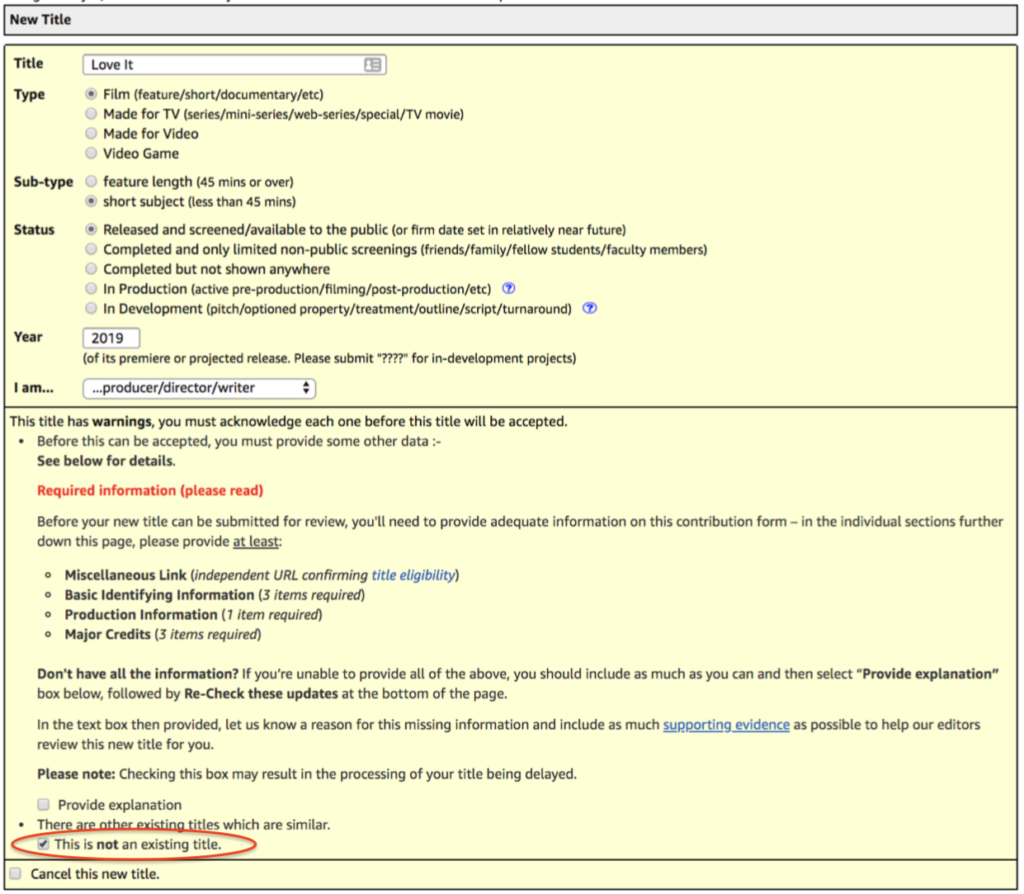 IMDB will ask you to enter information, including Release Dates. If your film screened at a festival, it counts as a release. Enter the dates and names of the screening.

You will have to enter proof of the screening. Enter the weblink to a screening or the Vimeo link of your film as proof of existence.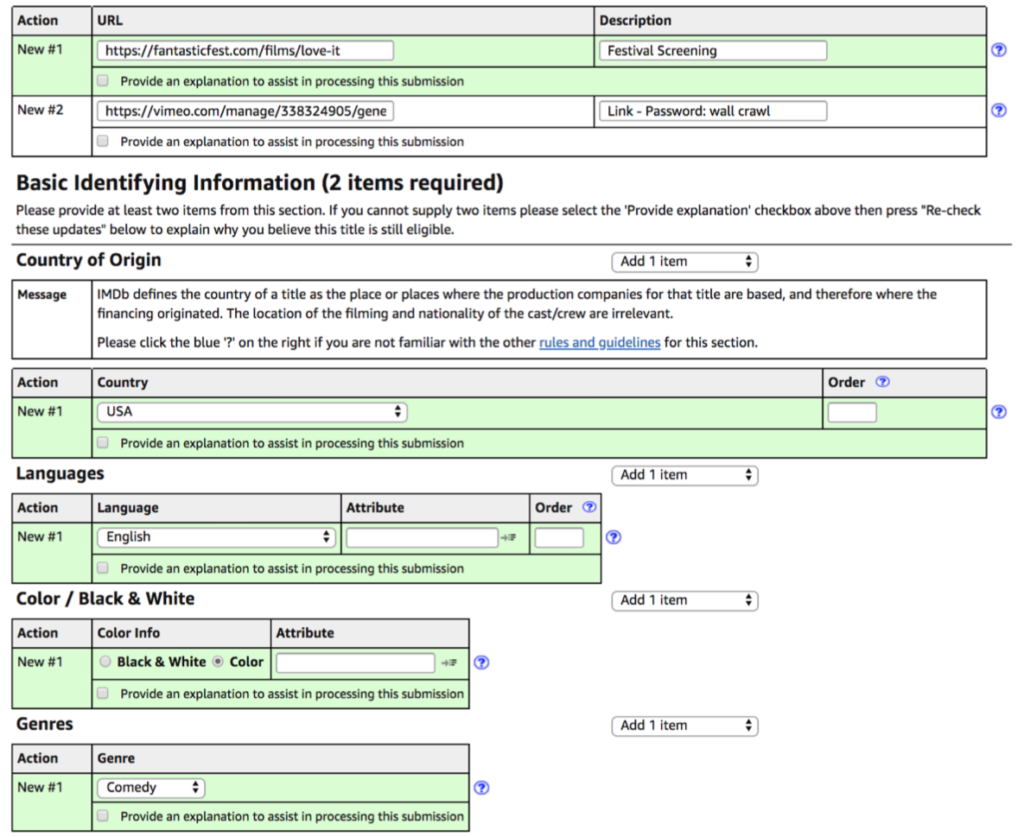 Fill in other information, such as Languages, Color / Black White, Genre, Budget, Distributer, Production Companies, etc. You do not have to do everything. Any required information will be detail in each section.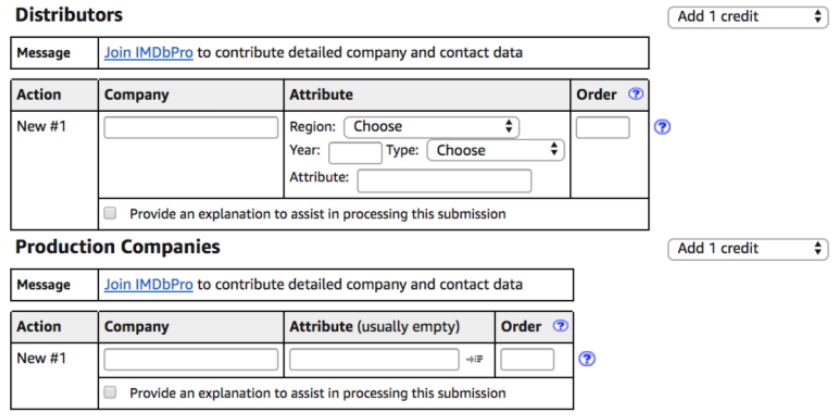 There is a section to enter cast information. To add more than one person, use the drop down menu next to the category and select Add 1 credit and click Check these updates for the new slots to appear.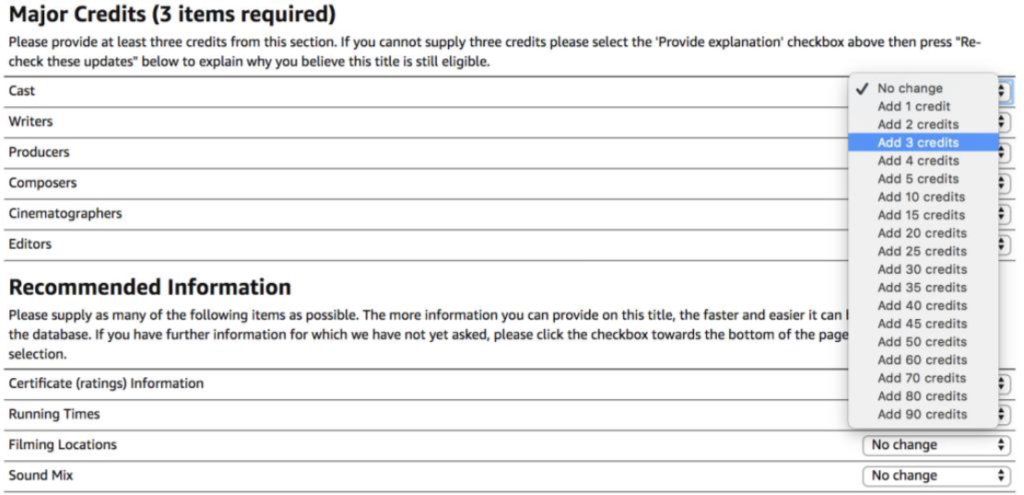 Click Check these updates and any entries that are approved will turn green.
When entering a crew or cast member, it will offer suggestions of people who already have an IMDB profile. Make sure to select the person you worked with.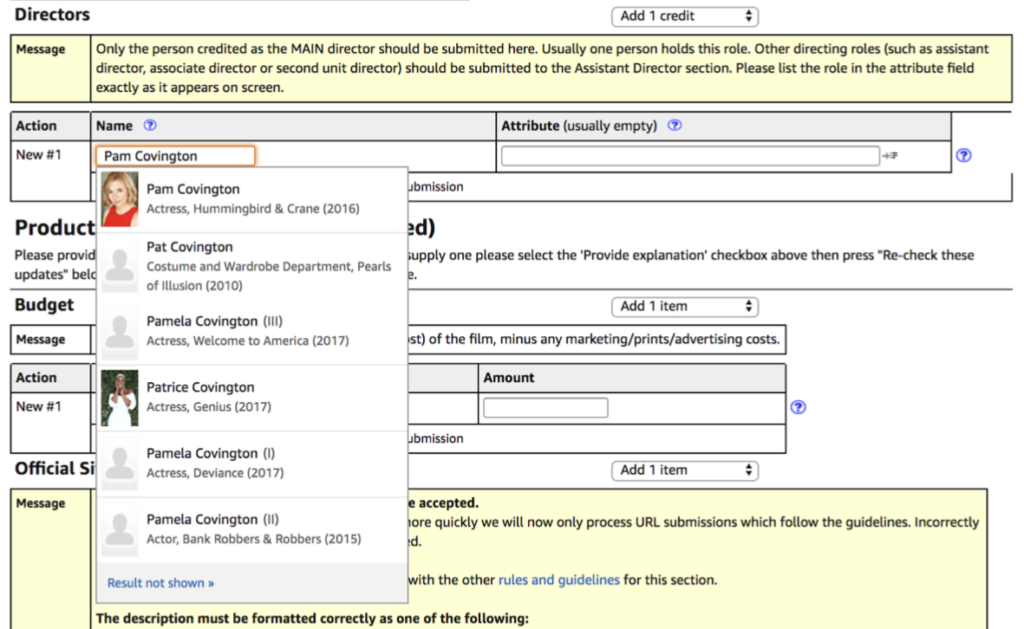 If the person does not have an IMDB page yet, select this is a different person not currently listed.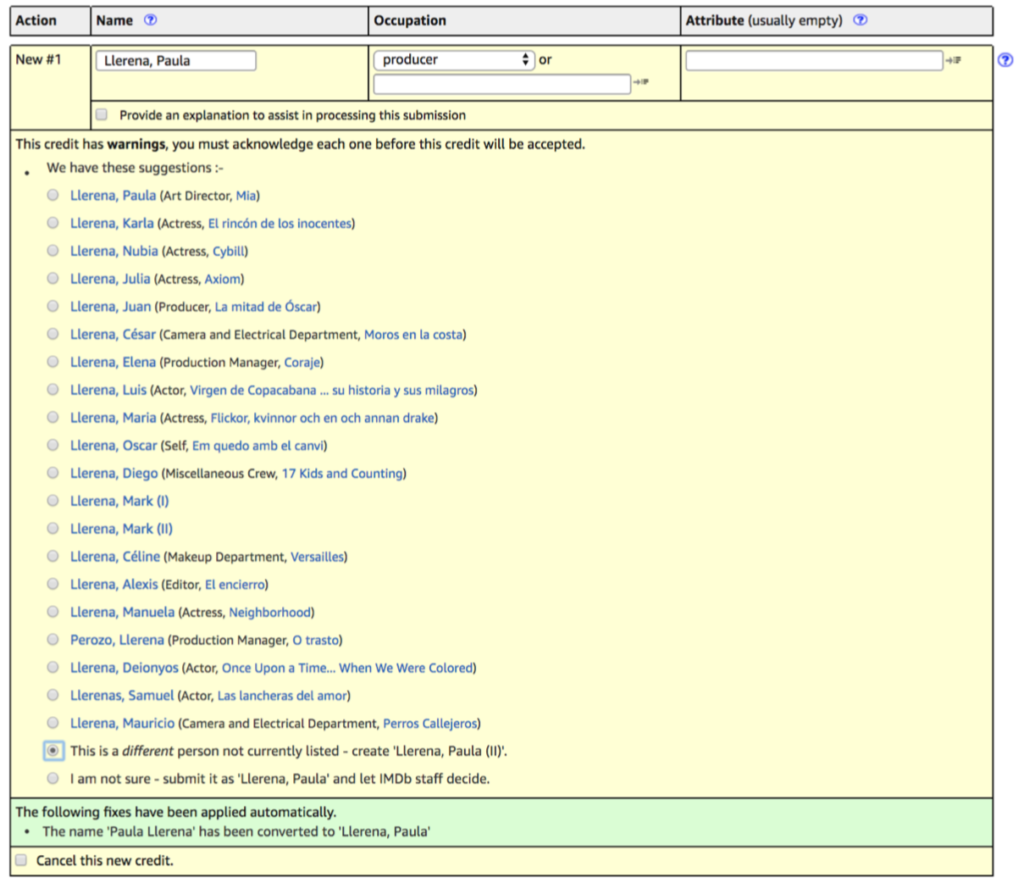 Once everything is completed correctly, a Submit these updates button will appear. If it does not appear, click Check these updates to see which sections are not finished or unapproved, they will be highlighted in yellow or red.

Click the button to submit. You will receive an email confirmation of your submission.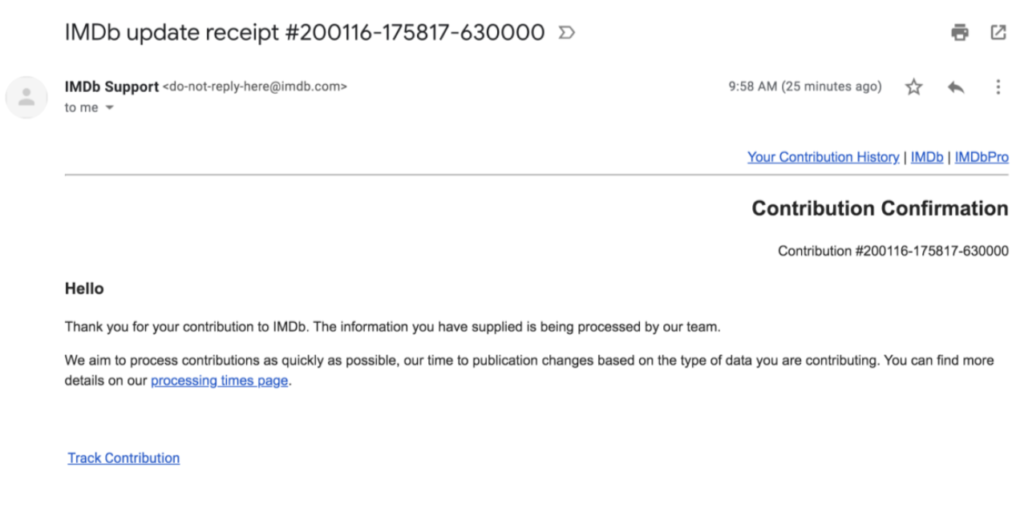 For more support on adding a new title, visit the IMDB Help Center. If you need help, contact Production Services.