Please note: Due to COVID-19 safety measures during the 2020-2021 academic year, these areas may be arranged differently than pictured or described.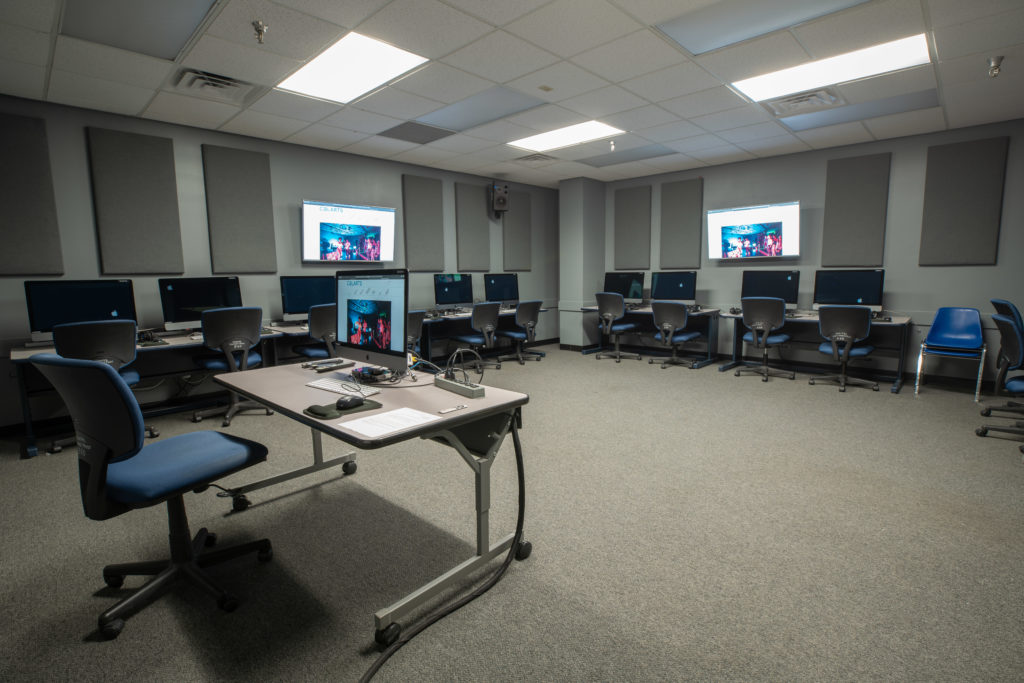 Classes held in E60 are usually for Program in Film and Video and Film Directing Program. The room contains 15 iMac Pro workstations. Each workstation has a Thunderbolt 3 hub, card reader, and a pair of headphones. A full complement of A/V post-production software is available for digital editing, sound design, mixing, color grading, visual effects, delivery and other tasks to help students in the creation of their projects. To facilitate teaching, each wall has a large display connected to the teaching station. E60 also features a surround sound system, a DVD / Blu-ray player, and an Apple TV for Airplay use.
Access
E60 Computer Lab access will be granted to students who are currently taking classes in the room or have previously taken classes in this lab. Generally, new students who go through their 1st year in the School of Film/Video will have access to this lab.