OnTheHub / Kivuto Registration
Go to https://estore.onthehub.com/. Click the Register button

On the Welcome window that appears do not enter your email address. Instead, click on the blue "I don't have a school-issued email address" link.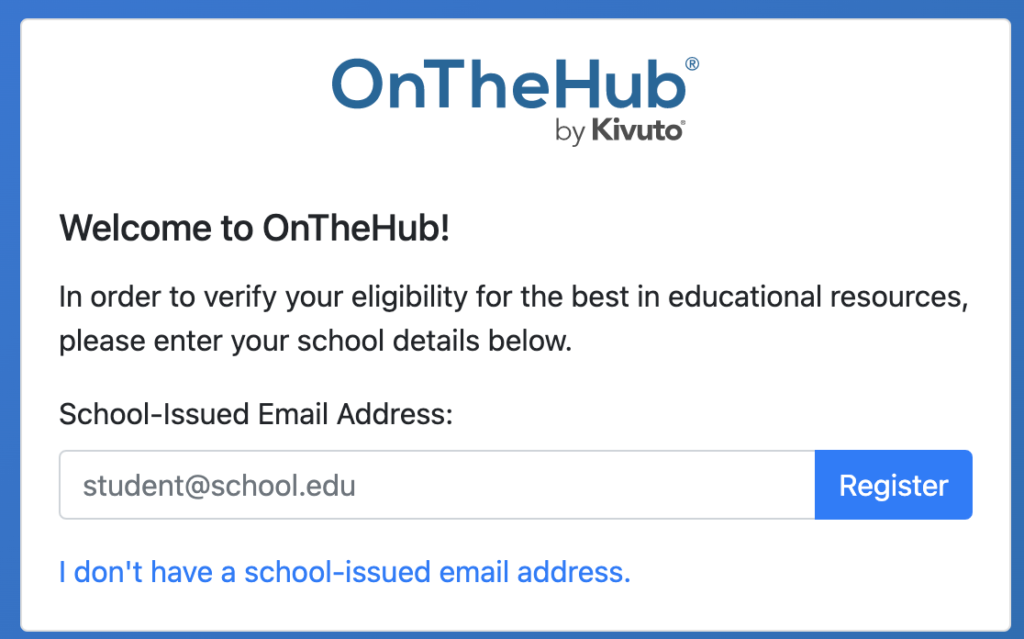 Enter your information on the registration page (shown below). You can enter your CalArts email address or your personal email address as your email address.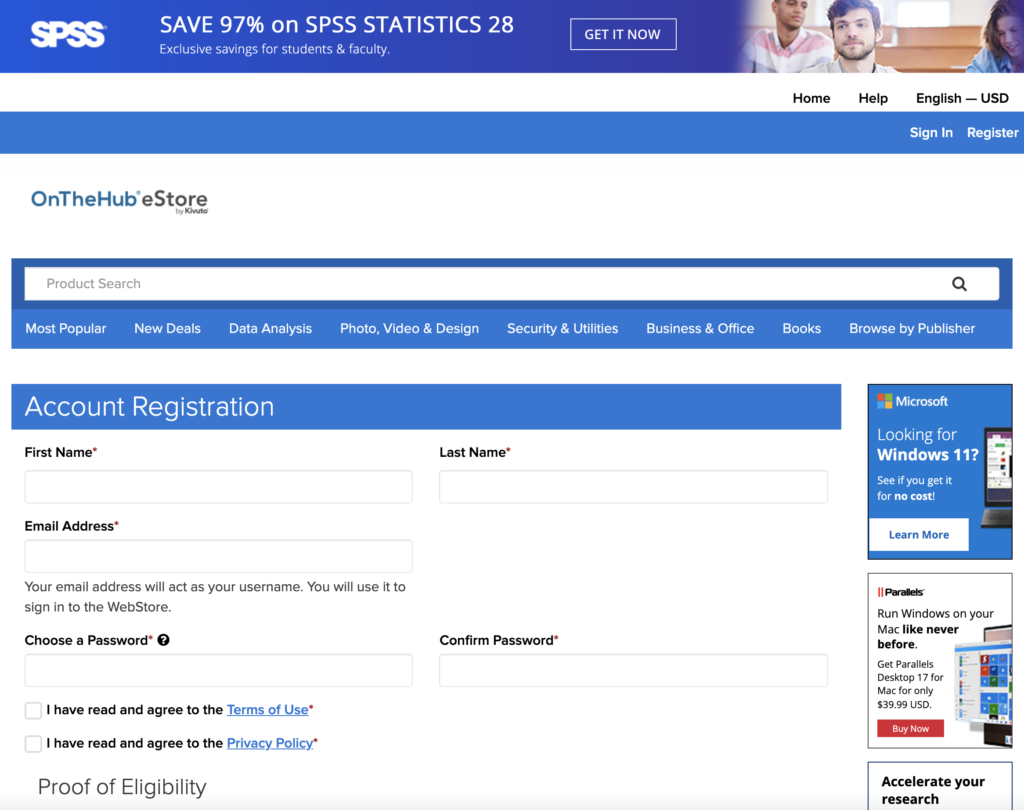 In the Proof of Eligibility section, be sure that you read the Proof of Eligibility requirements carefully. You need to submit proof with a date or the current semester and year on it. For example, a screenshot of your class schedule with the semester and year on it should work. Since your CalArts ID does not have a date on it, it will not be accepted.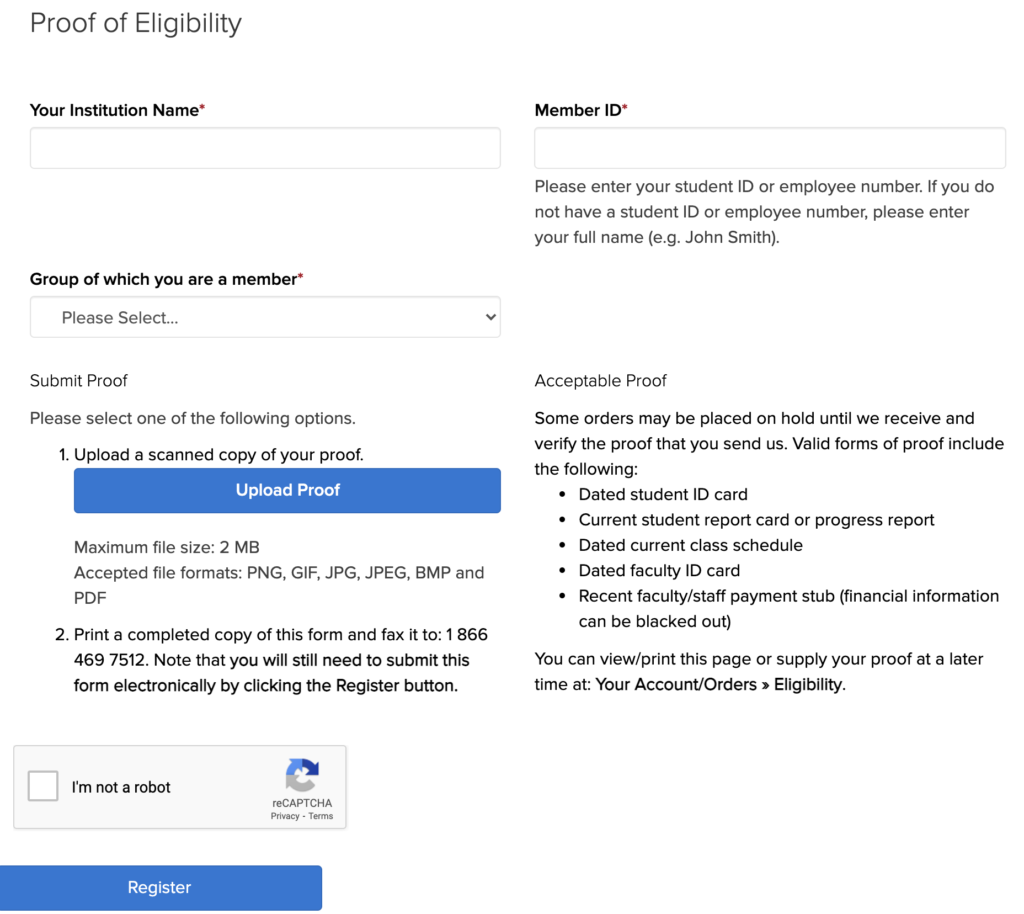 Click the Register button when you have finished uploading your Proof of Enrollment.