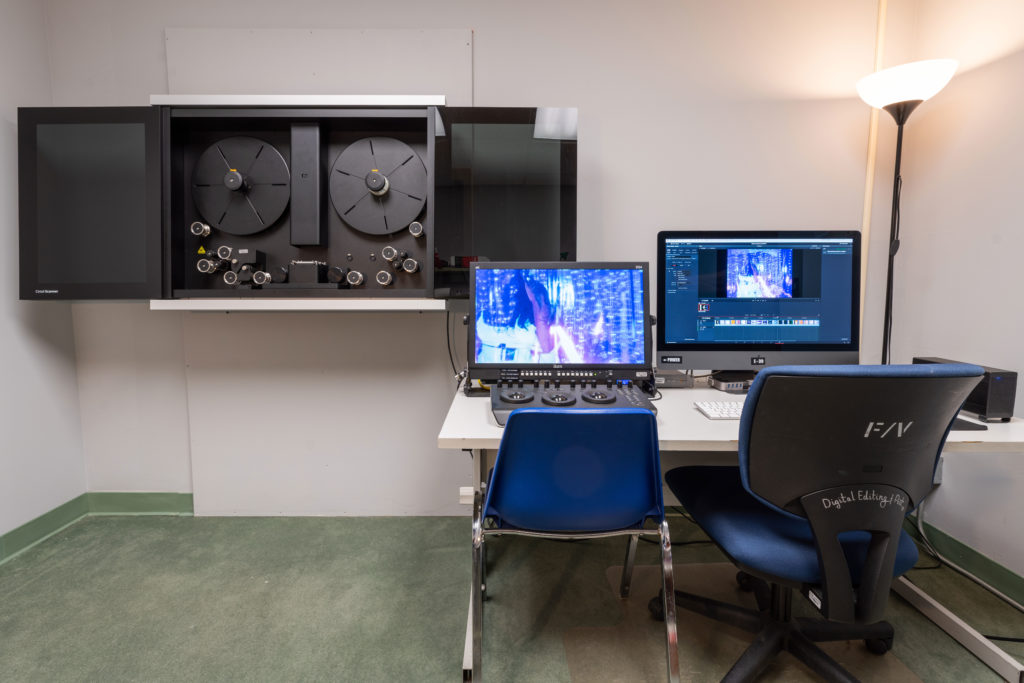 The Blackmagic Cintel Film Scanner creates digital files from 16mm, Super 16 and 35mm negatives and prints. The Cintel film scanner captures in a high resolution proprietary RAW format (12-bit) for digital mastering and archiving. The film scanner can also capture audio in real time and Keykode information to allow filmmakers the ability to match frames and later cut their negatives.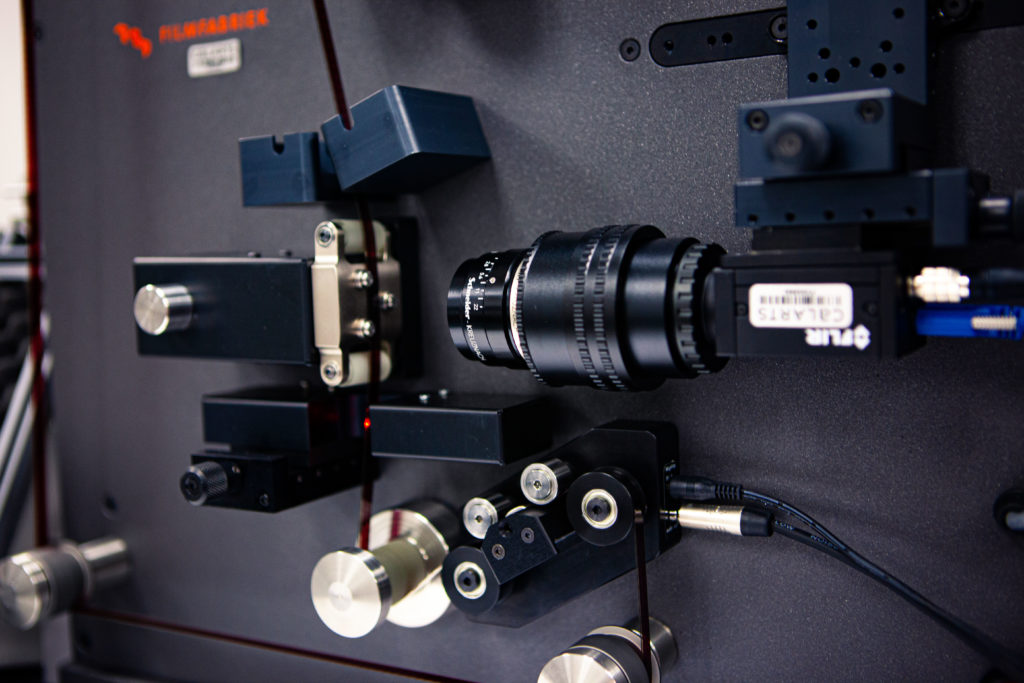 The Filmfabriek HDS+ Film Scanner creates digital files from regular 8mm, Super 8mm, and 16mm negatives, prints and either optical or magnetic sound tracks. This film scanner captures to an HD 10-bit dpx file format. The resultant files can be opened in most any NLE for further color grading or delivery.
By appointment, trained student Film Scanning Technicians operate the scanner as a service to the students, staff and faculty of the School. To request a Film Scanning Session with a Student Technician, fill out the E39 Film Scanning Request.
Visit the Film Scanning page for more information about this service.
Access
Independent access to E39 Film Scanning can be granted to those who complete Post- Production Technician Course and pass a scanning test.
Calendar