Working on Surround Pro Tools Sessions in E105 or E60
To work on surround Pro Tools sessions on the workstations in E105 or E60, you will need to add a down mixer to hear everything through headphones.
If you are in the Mix Template, the record tracks should look like this.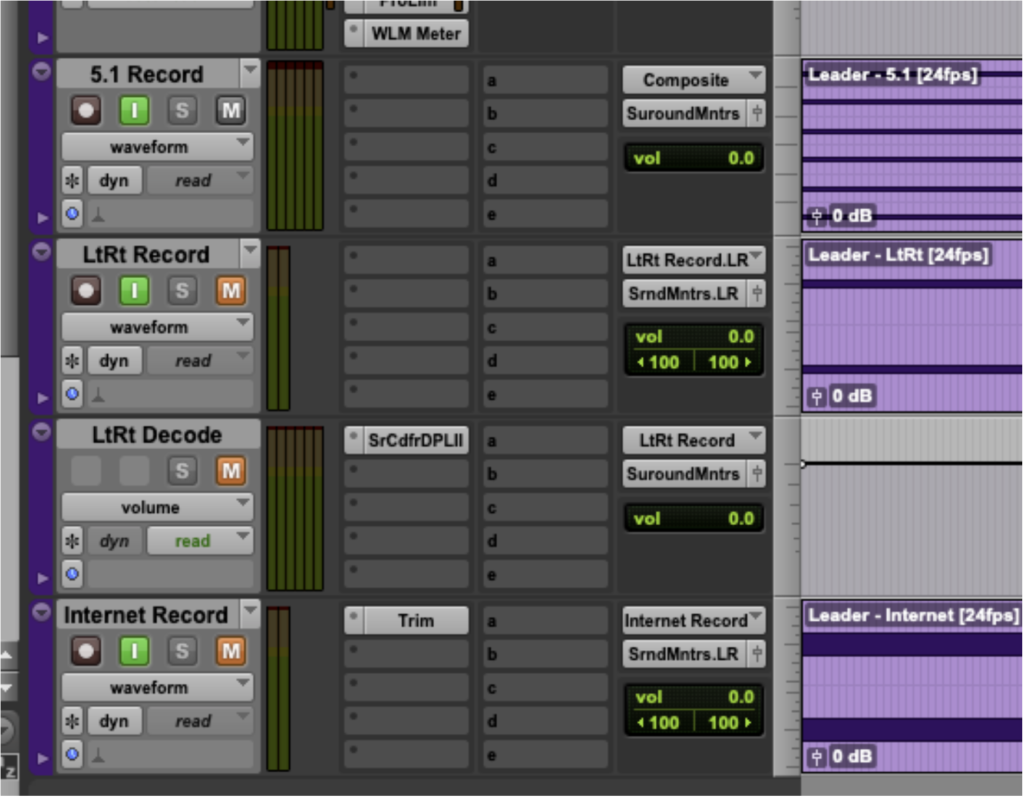 Insert a DownMixer plugin on the 5.1 Record track.

Open the plugin and select ITU-R BS.775-1 – 5.1 to ST with LFE muted preset.

The DownMixer should now look like this. You're good to go!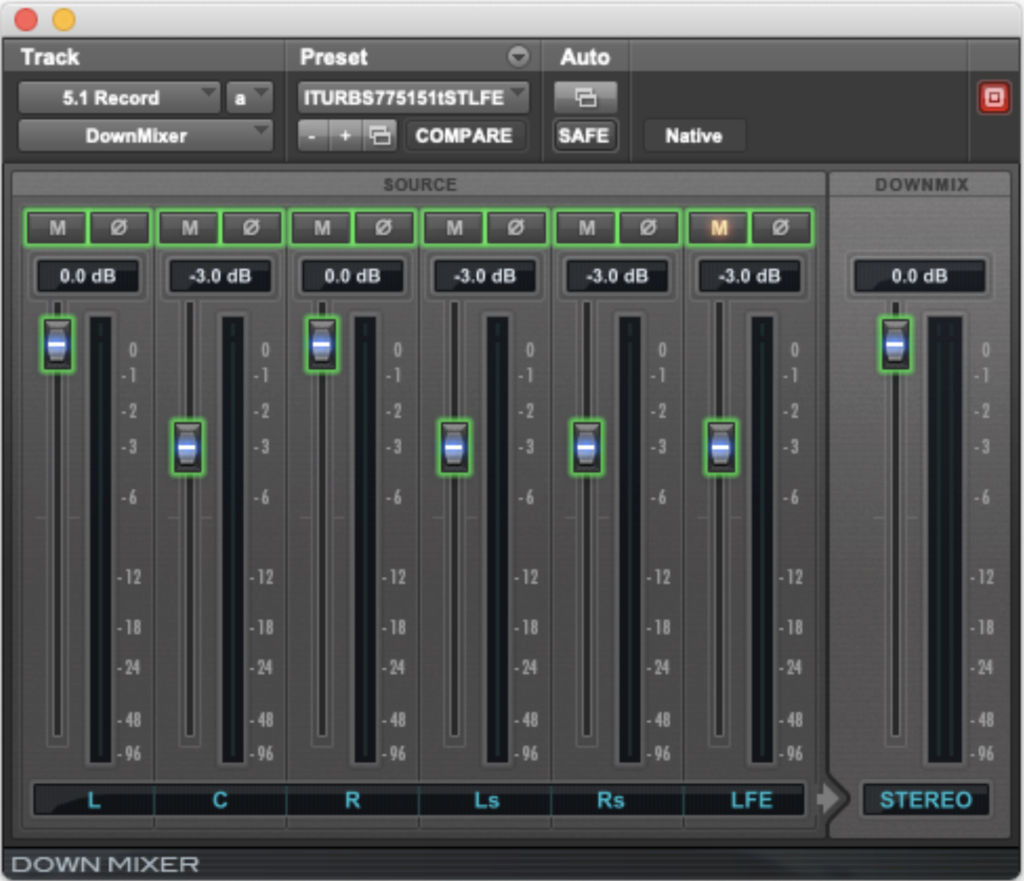 Completely remove this plugin when you open the session in a surround speaker room.