Setting Up Printing at Town Center
To print at Town Center, first connect to the Wifi network called CATownCenter.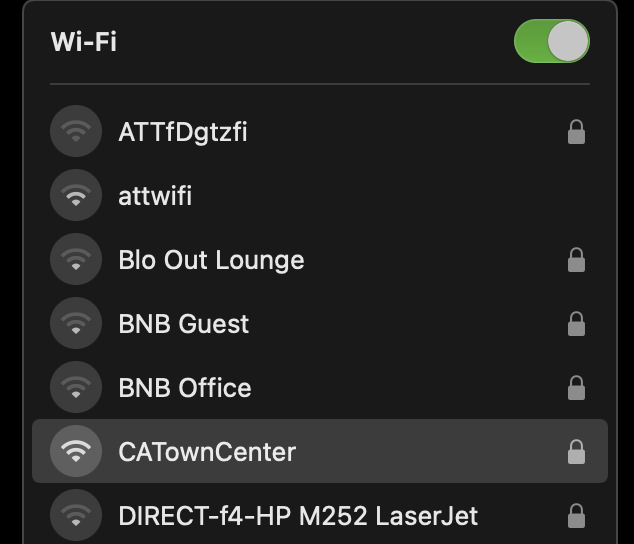 When prompted, enter the password to connect to the Wifi network. The password was emailed to you.
You must be connected to this network for printing to work.
For Students with Computing Kits
Open the Self Service application, which can be found in your Applications folder.
Click on the Support category, and you'll see an option to install the Town Center Printer Drivers. Click Download to install them.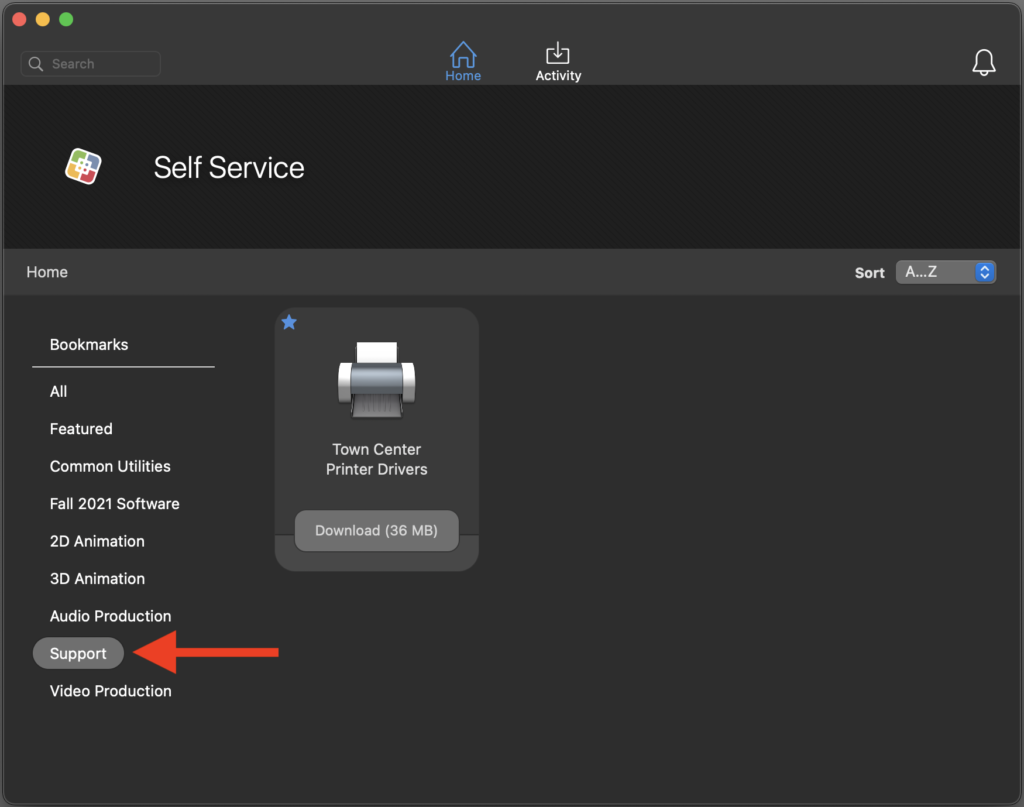 After the drivers install, proceed to Add the Printer section below.
For Students using a personal computer
Download the Ricoh Printer drivers from Apple's website: https://support.apple.com/kb/dl1867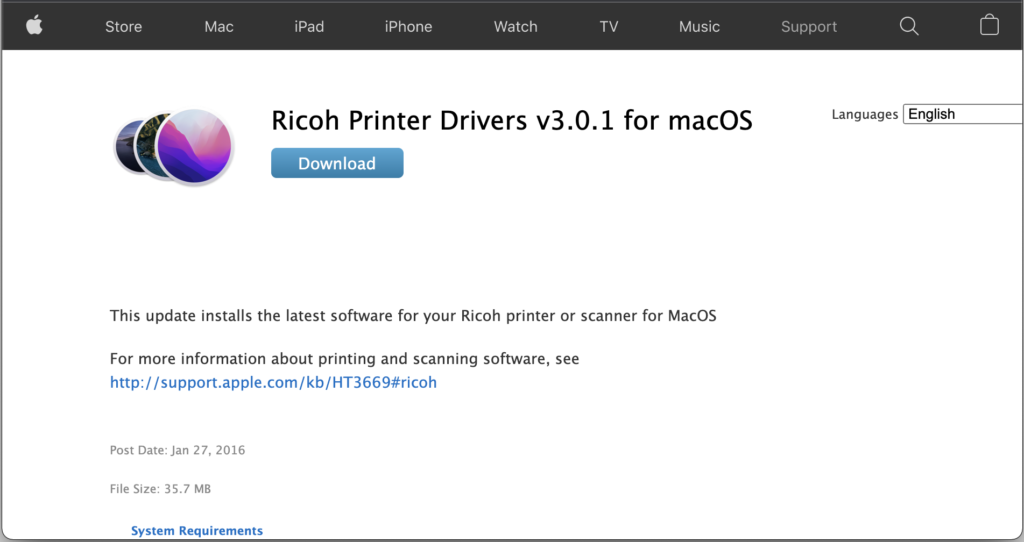 Open the downloaded .dmg file and double-click the RicohPrinterDrivers.pkg file.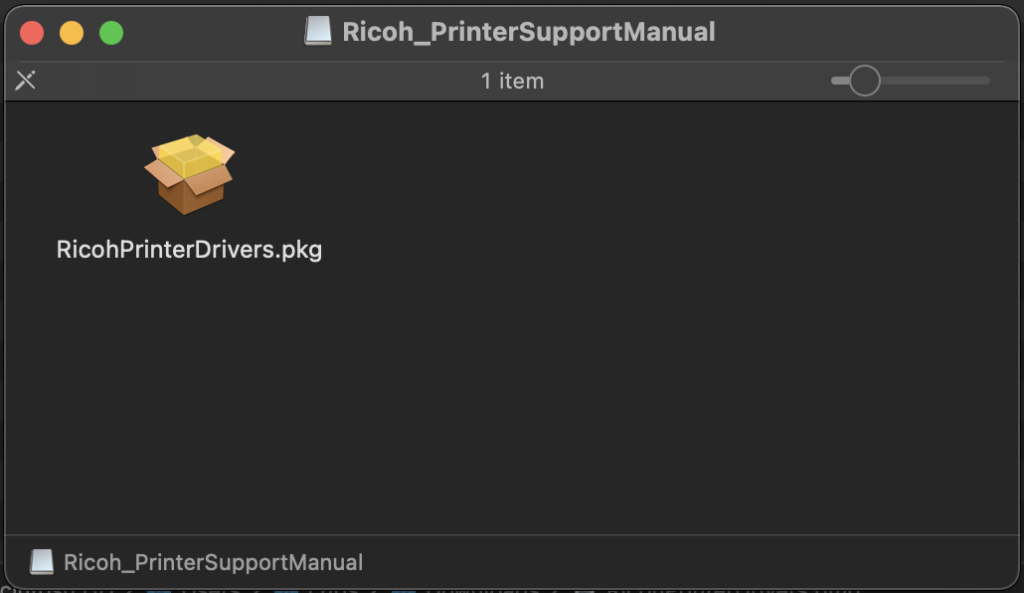 Proceed through the installer until it finishes installing the drivers.
After the drivers install, proceed to Add the Printer section below.
Add the Printer
Open System Preferences from the Apple menu, and click on Printers & Scanners.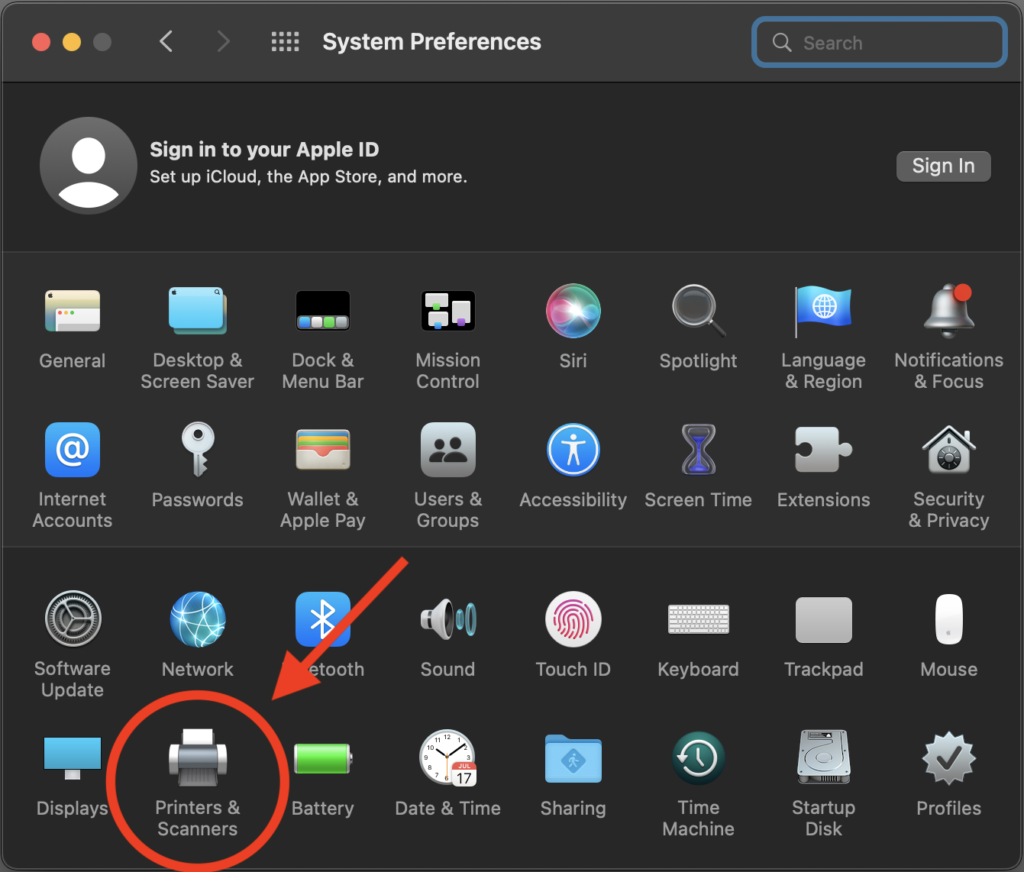 Click the [+] button to add a new printer.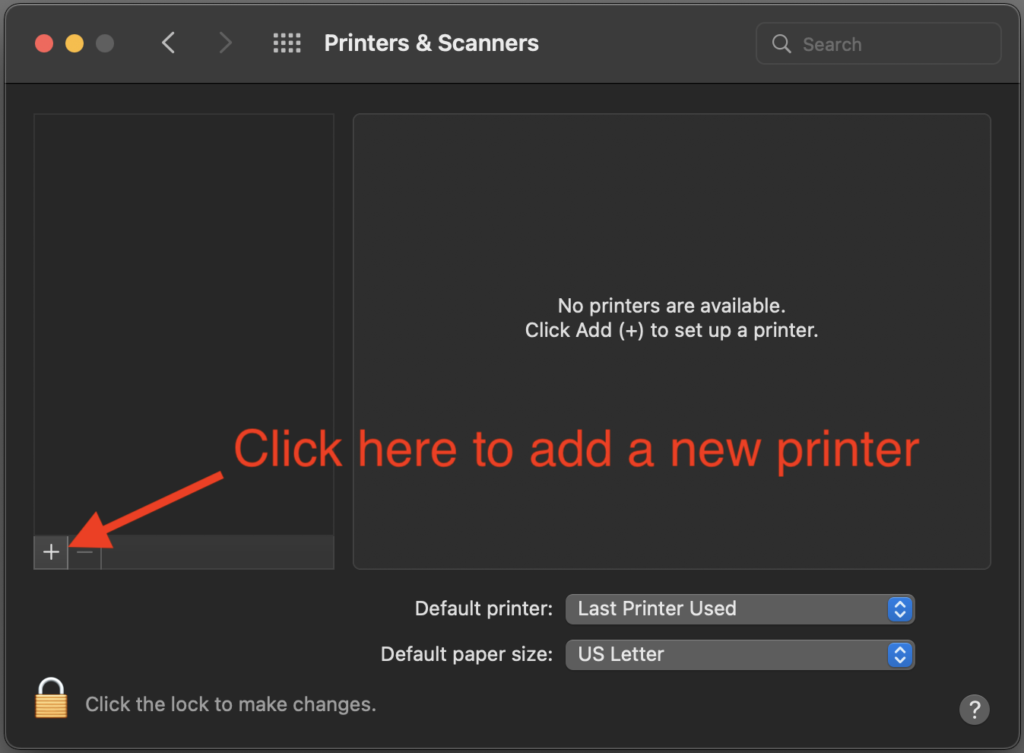 In the list of printers, you should see:
A221 Color
A221N Laser (black & white)
(Ignore any other printers that may show.)
Click on one of the A221 printers, and in the "Use" field on the bottom it should update to reflect a "RICOH" driver.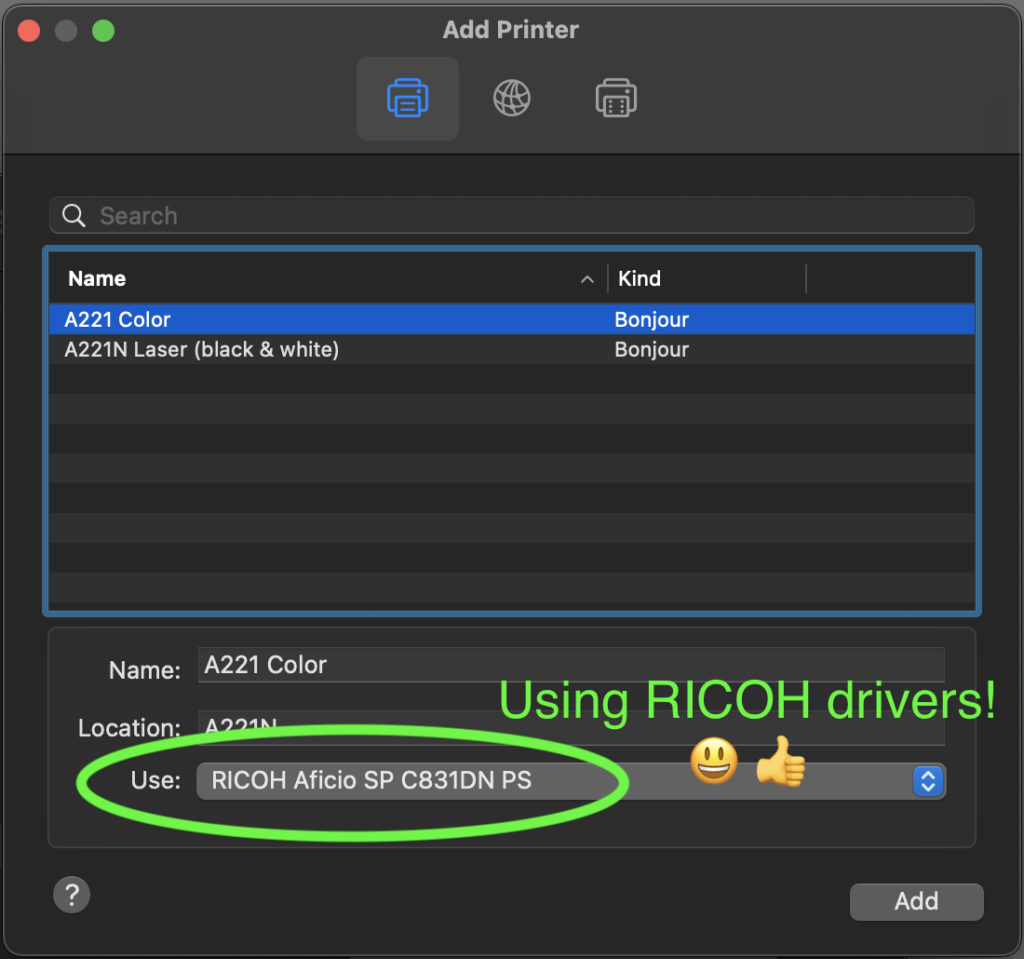 If instead it says "Generic PostScript Printer", cancel and reinstall the drivers again.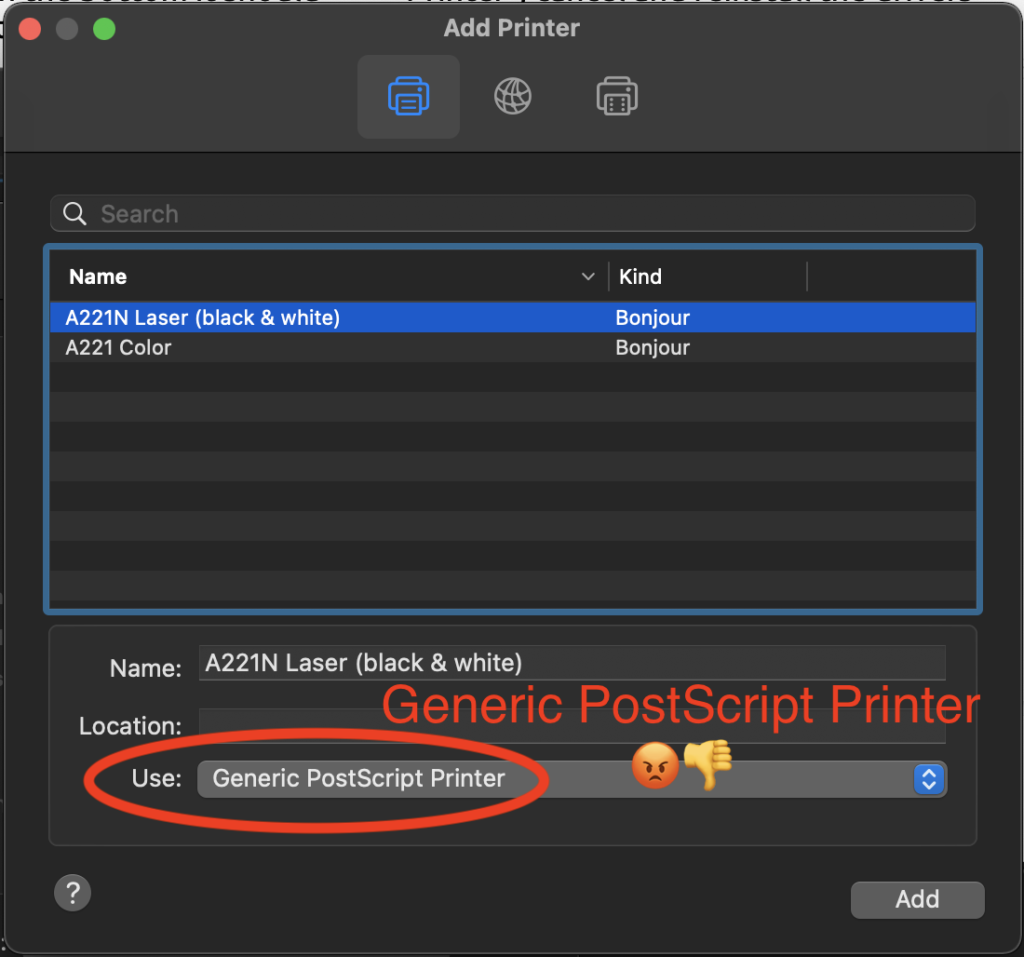 Click the button that says Configure and leave all options as default.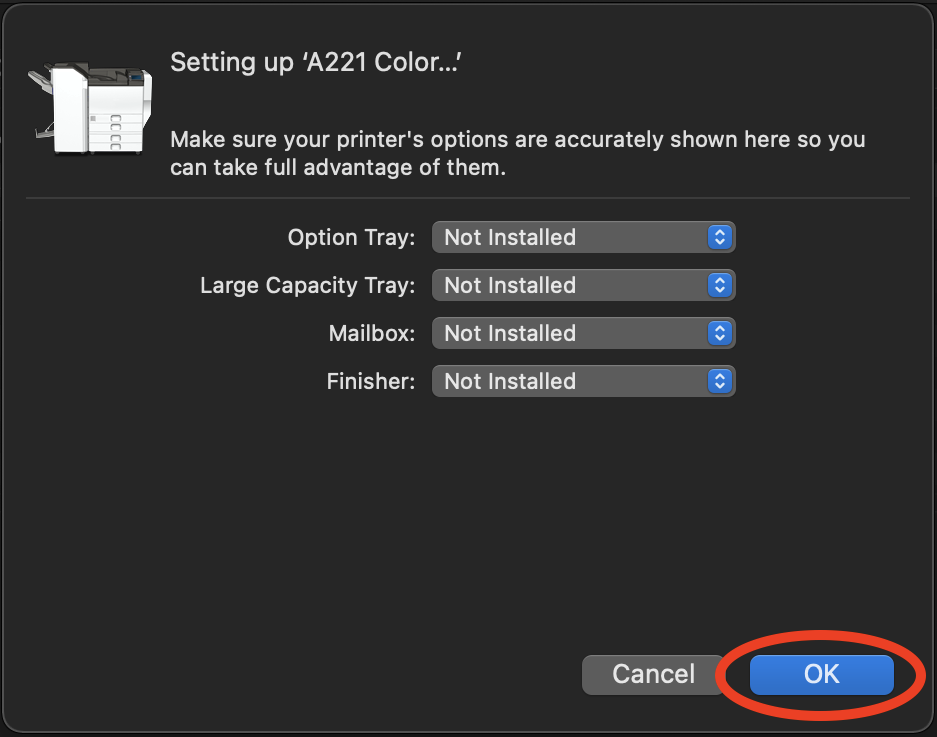 Done! ✅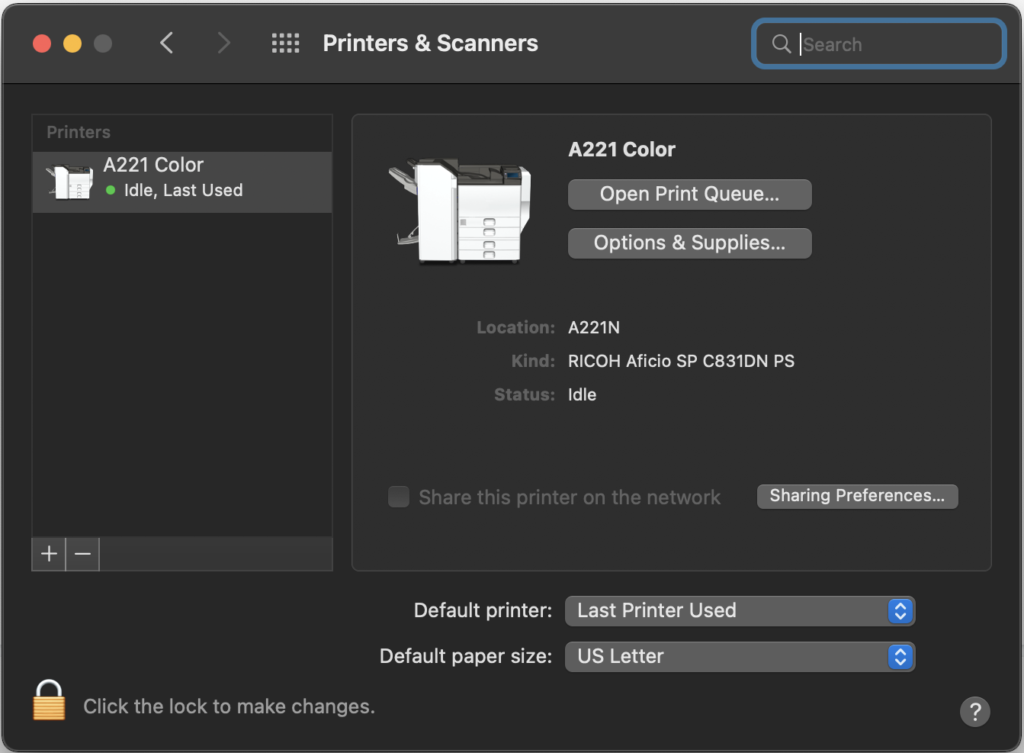 You can add the other printer by repeating the Add the Printer instructions.