Return Shipping Instructions – Laptop Loaners
It's time to return the laptop loaner and we want to ensure that it arrives back at CalArts safely. A return label and some basic instructions are included in the packaging, but this article takes you step-by-step through the process of packing and shipping the Macbook.
Once you've shipped your laptop loaner, please email us at 2popsupport@calarts.edu so we can track its progress back to CalArts.
Packing Your Macbook Pro
Open the purple flap on the FedEx pouch, and remove the old shipping label.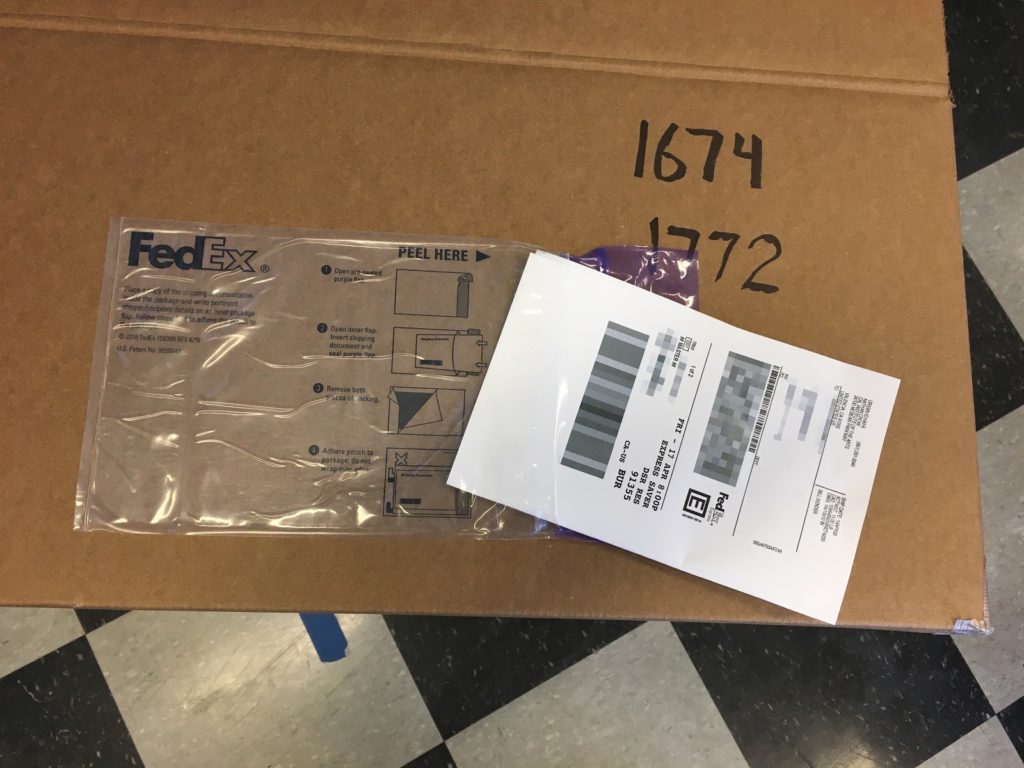 Remove the return label from the envelope.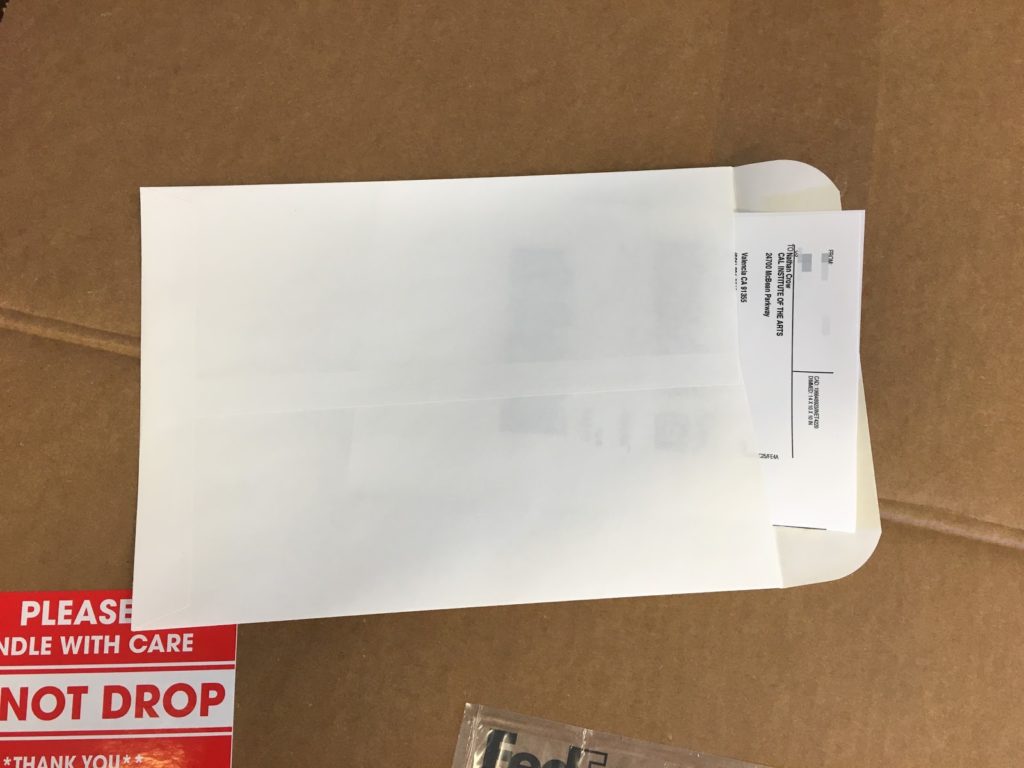 Place the return label in the pouch, making sure all of the shipping information is visible. Seal the flap on the pouch closed.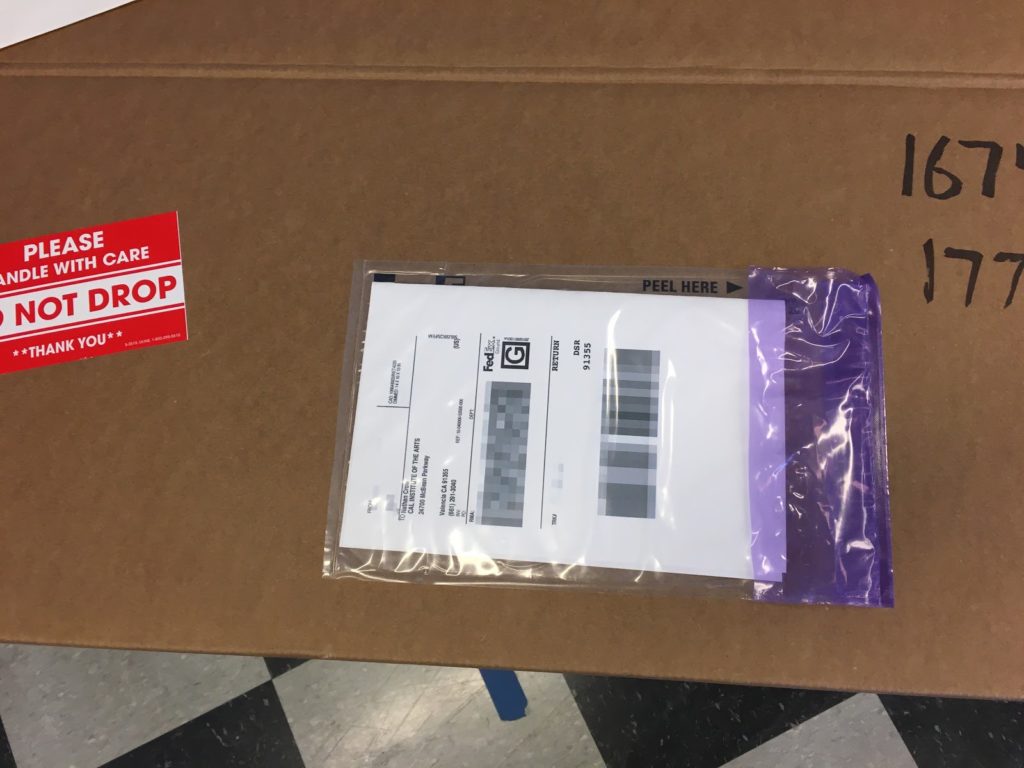 If there is no FedEx pouch, attach the label directly to the box by covering it with several strips of clear packing tape.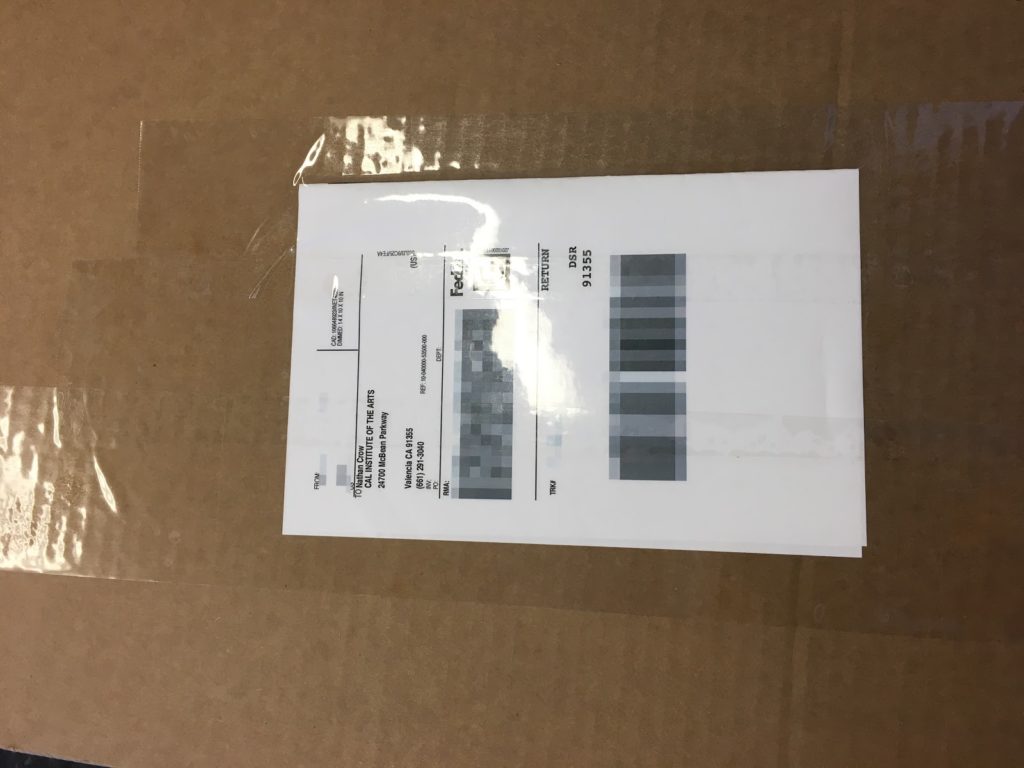 Remove any case that you have installed on the MacBook Pro. Roll up the power cord, and place the cord and power adapter inside the bottom half of the MacBook Pro box. If you still have the small envelope that says "Designed by Apple in California", place it over the power supply.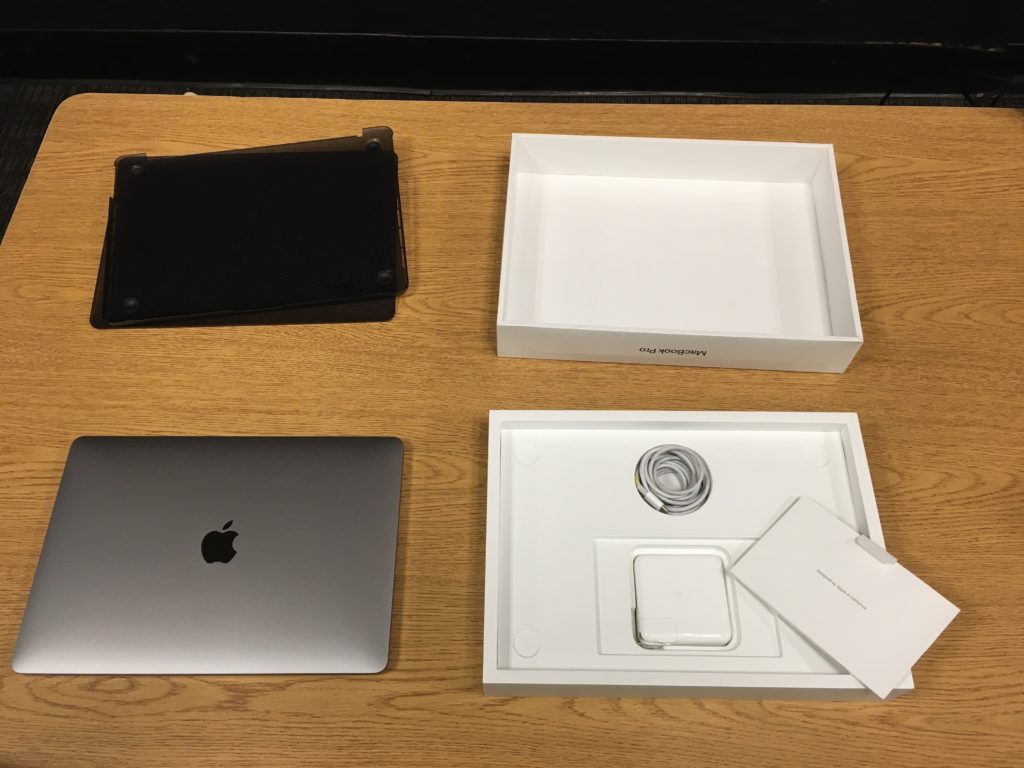 Place the laptop in the lower half of the box, and put the lid on the box.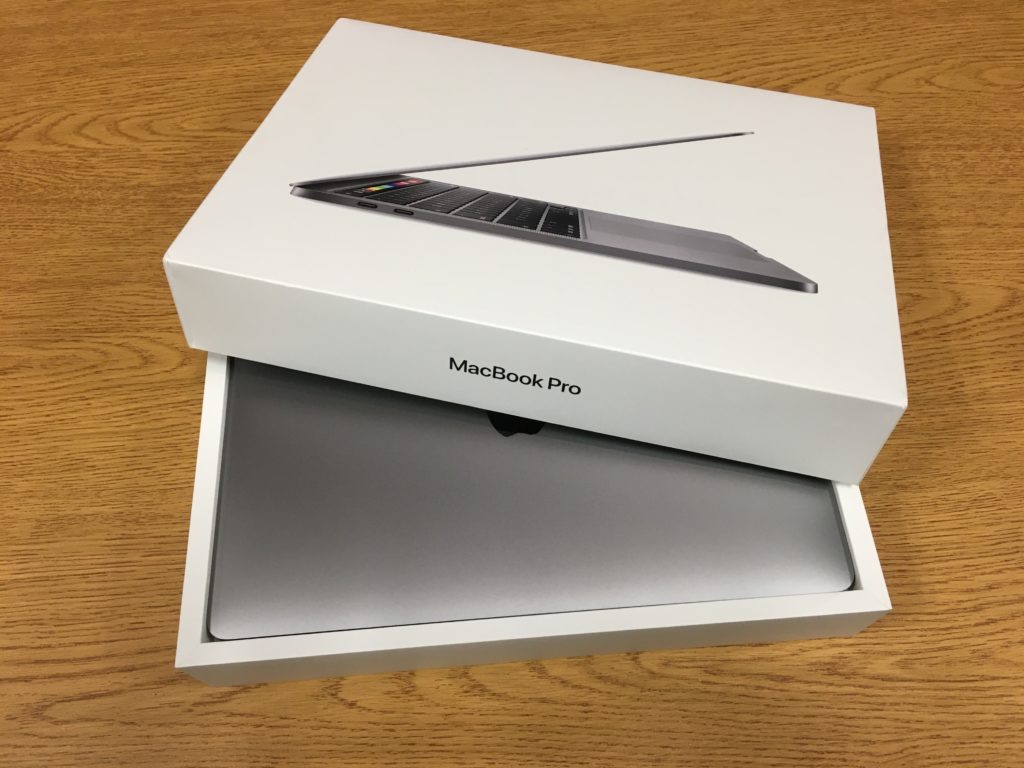 Place the MacBook Pro box between the two cardboard inserts that were in the outer cardboard box. Slide the inserts and MacBook Pro box together into the outer cardboard box. If you don't have the inserts, use bubble wrap or crumpled paper as filler.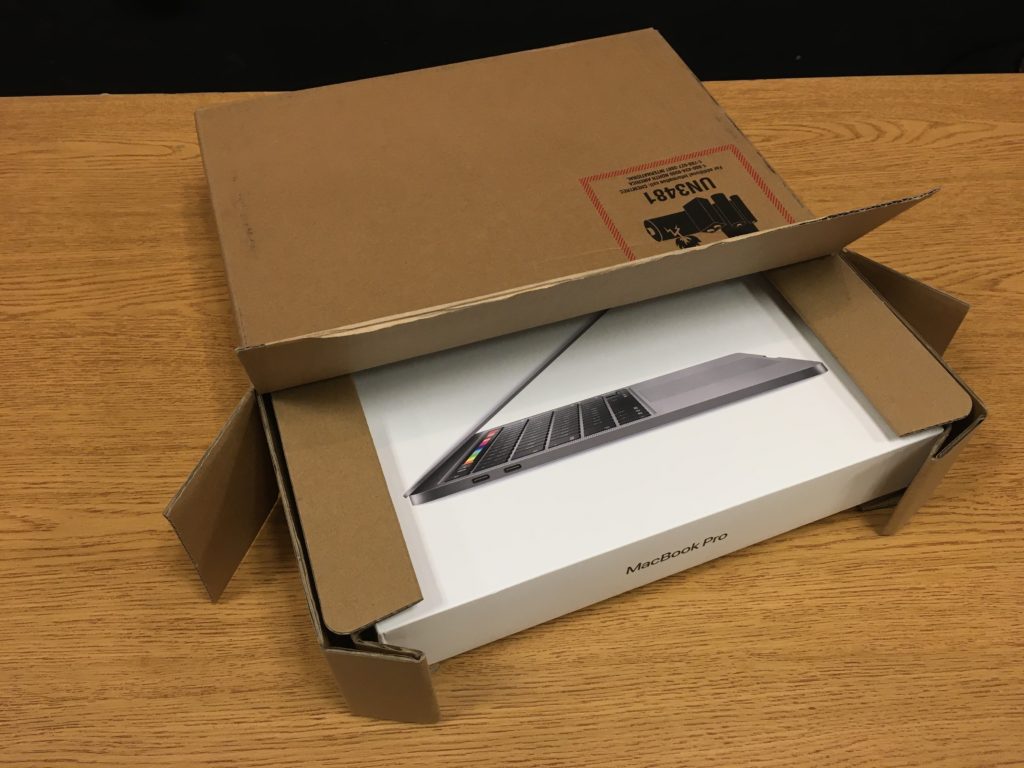 Use a piece of packing tape to shut the box. Please do not use duct tape or masking tape.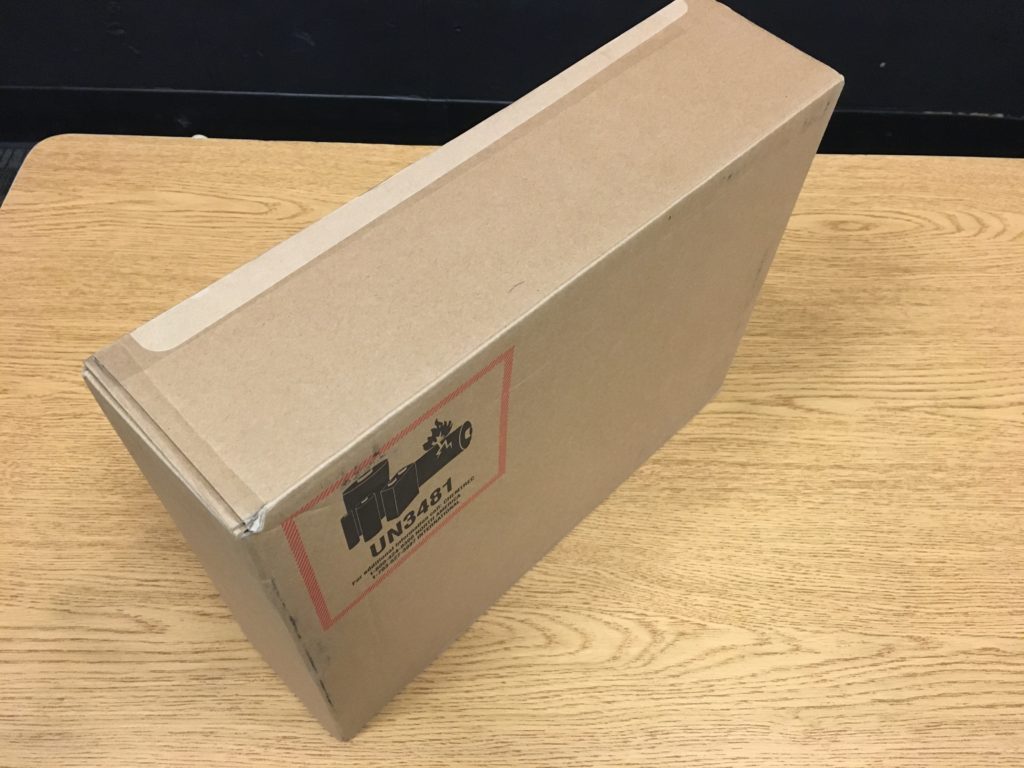 Place about half of the packing material in the shipping box (it may be a mix of bubble wrap and air-bags), and then place the MacBook Pro box in the box.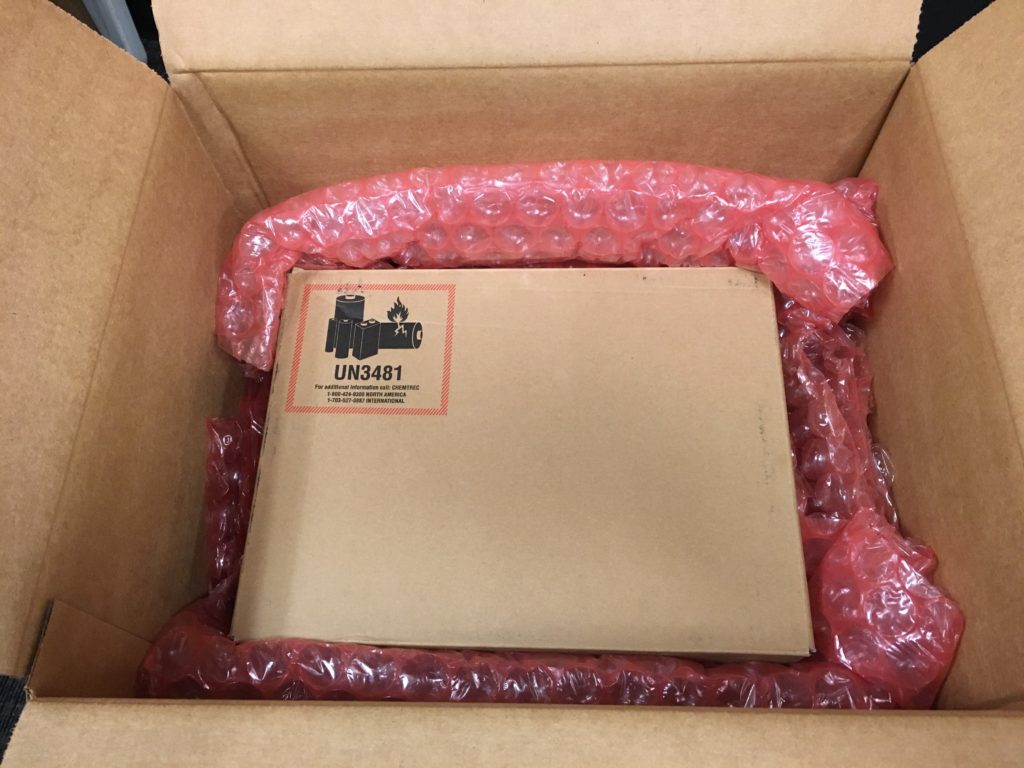 Place the case on top of the Macbook Pro (if you still have the box for the case, place the case in its box first).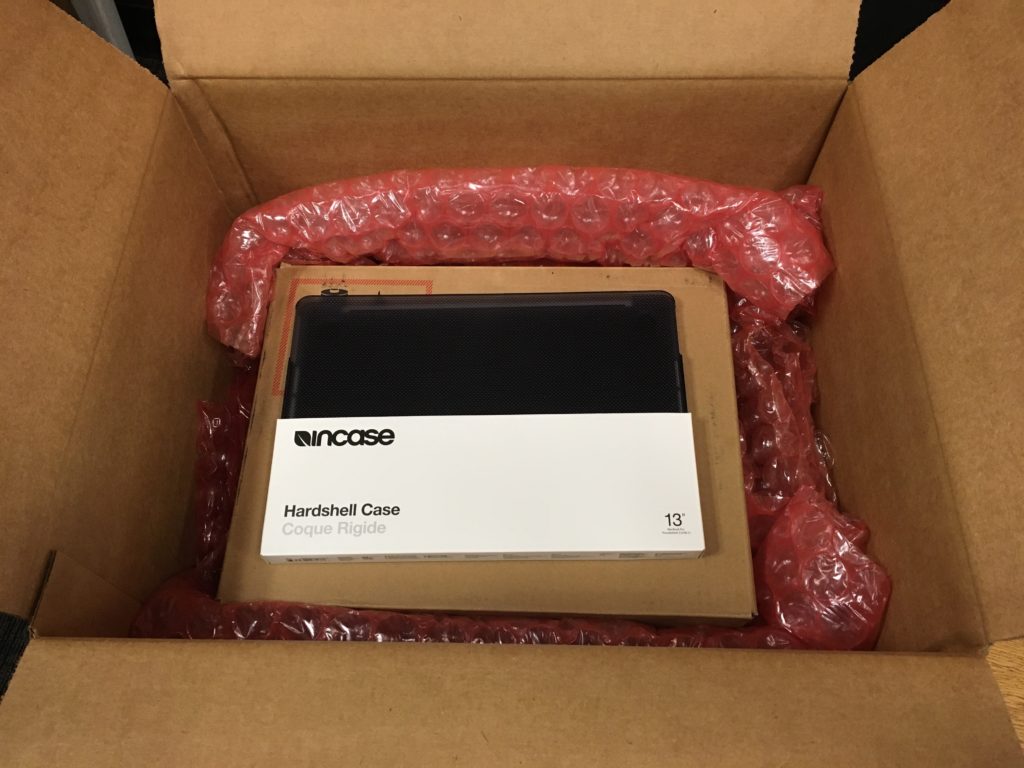 Place the remaining packing material on top.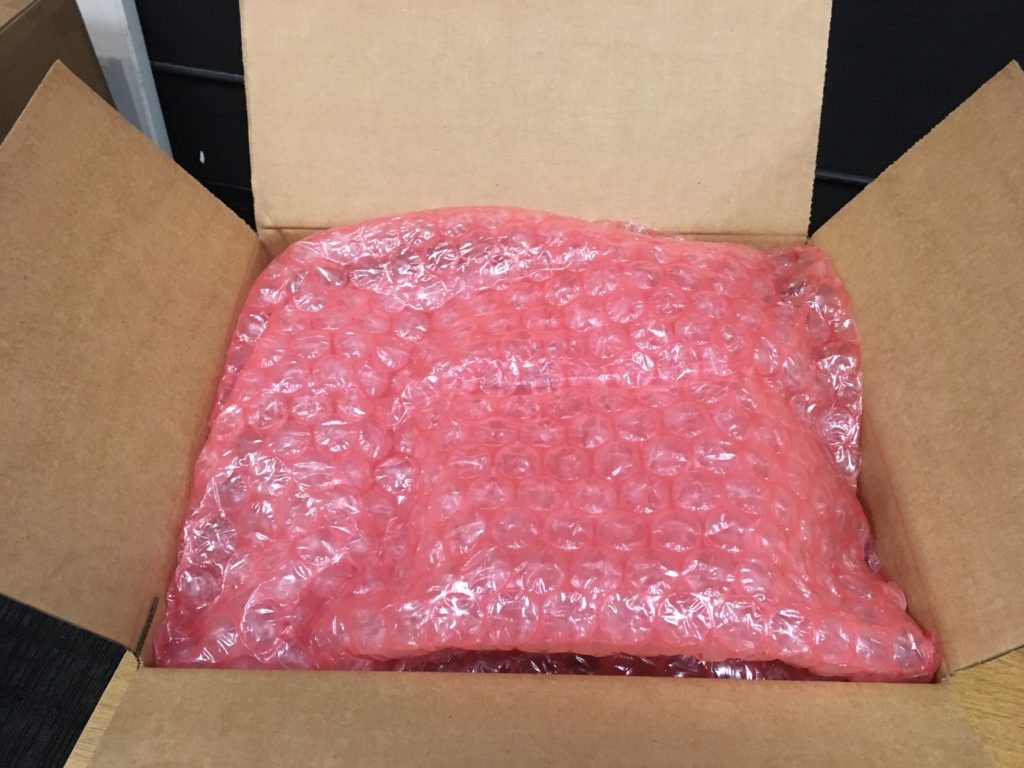 Close and seal the box with packing tape. Make sure all seams are fully covered, using multiple layers of tape if needed. Please do not use duct tape or masking tape.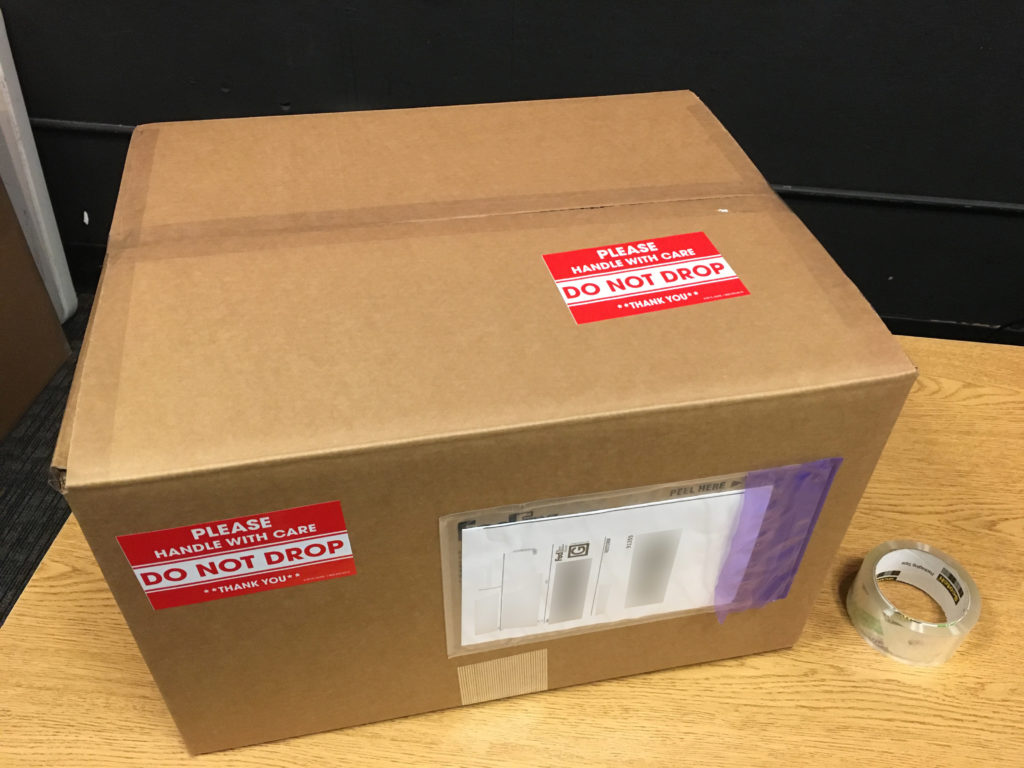 Shipping Your Macbook
Ship your package one of three ways:
Use your regular scheduled pickup, if you have one.
Drop off at FedEx. Find your closest location at
Schedule a pickup. No account number required but label information may be needed. Go to

call 1 (800) GoFedEx [1 (800) 463-3339] and say: "Return Manager"