Dragonframe Licensing on Computing Kits
To get a serial number for Dragonframe and a download link to install the software, submit a ticket.
The following instructions are for students who already downloaded Dragonframe through Self Service and need to input the serial number.
Open Dragonframe.
An error about the failed license will appear. Click Change License.

Choose to Activate Full Mode, then enter the Serial Number (provided in your ticket), your name, and your CalArts email address to activate the license.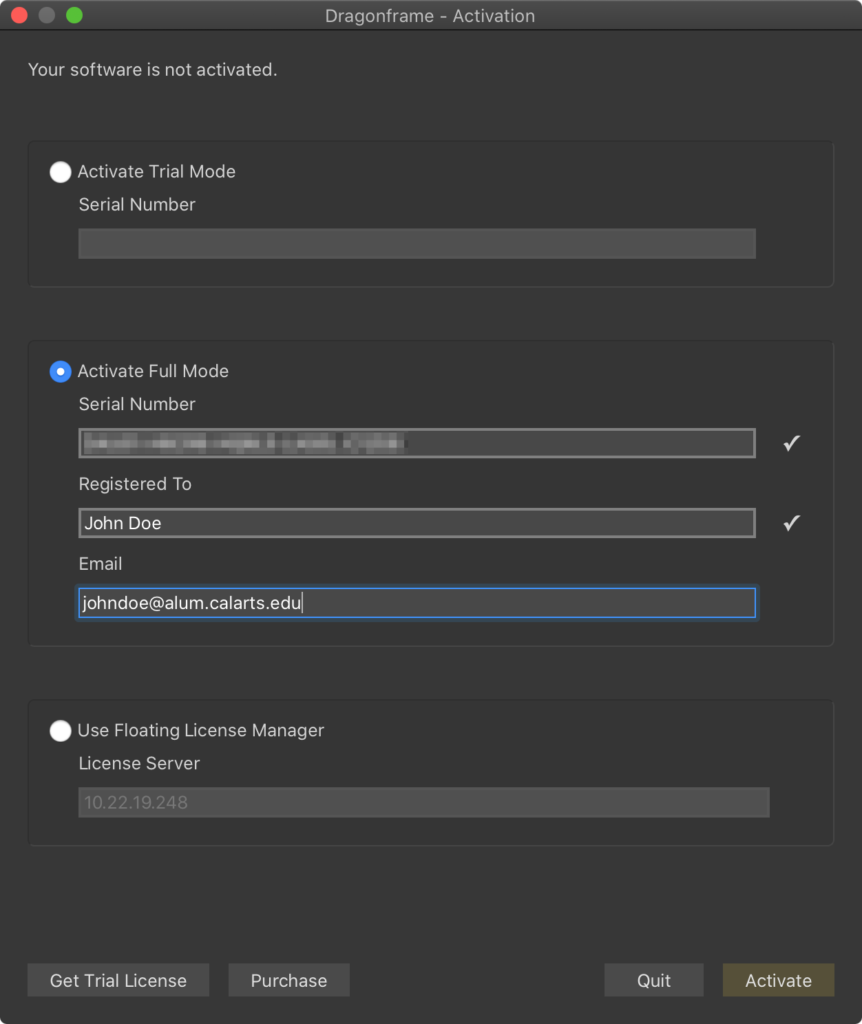 You will then get a Full Activation confirmation message and can use Dragonframe!