Creating DNxHD for Pro Tools with Shutter Encoder
Is your .mov file playing back black in Pro Tools? Although true nature of this frustration is mysterious, it is likely the result of some incompatibility between Protools and your operating system.
Not to worry! Pro Tools is great at playing DNxHD files. Here is a step by step guide to making them. We will use a free video converter know as Shutter Encoder.
Download & Install Shutter Encoder
Download Shutter Encoder at https://www.shutterencoder.com/en/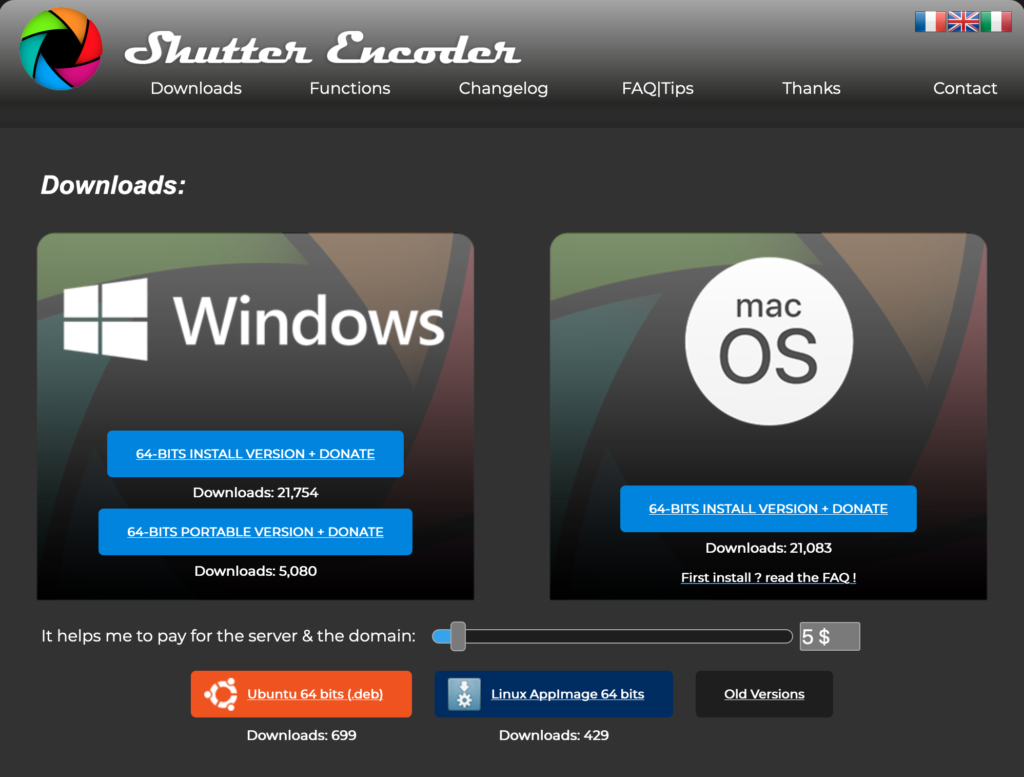 Locate your Downloads Folder and extract Shutter Encoder by double-clicking the .zip file.

Drag Shutter Encoder.app into your applications folder to complete the installation process. Afterward you may delete the Shutter Encoder.zip file.  

Your computer's security preferences may prohibit Shutter Encoder from opening because it is software created by an unidentified developer. Your Mac is trying to protect you from installing malware…but Shutter Encoder is not malware. 
In order to open Shutter Encoder regardless of your security preferences: do not double click the app. Instead right-click (or control-click) on Shutter Encoder and select Open.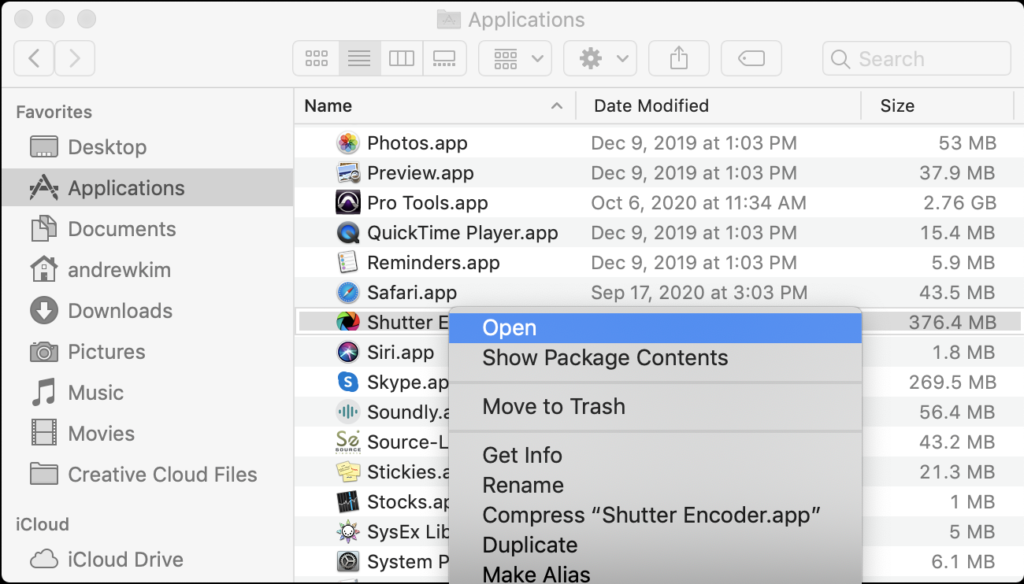 A window will open warning you that Shutter Encoder is from an unidentified developer. Click Open.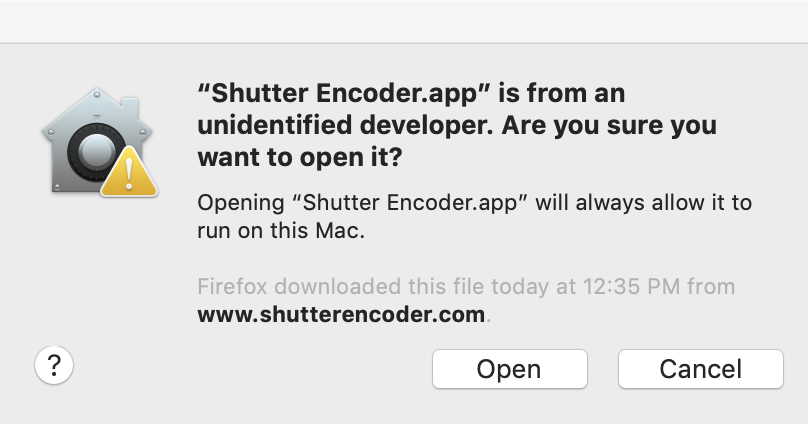 Opening Shutter Encoder for the first time in this way will save it as an exception to your overall security settings. You can open it in the future by double-clicking it just as you would any other registered app.
Using Shutter Encoder
Once Shutter Encoder is up and running we can make us it to make a DNxHD video file for Pro Tools.
Drag the .mov you wish to transcode into Shutter Encoder.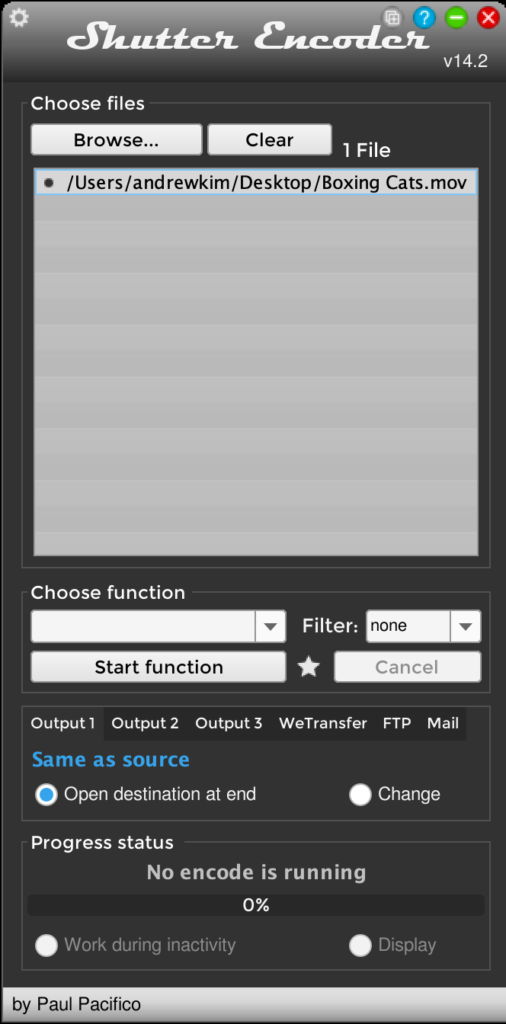 Under Choose function select DNxHD. Then change Type to 36.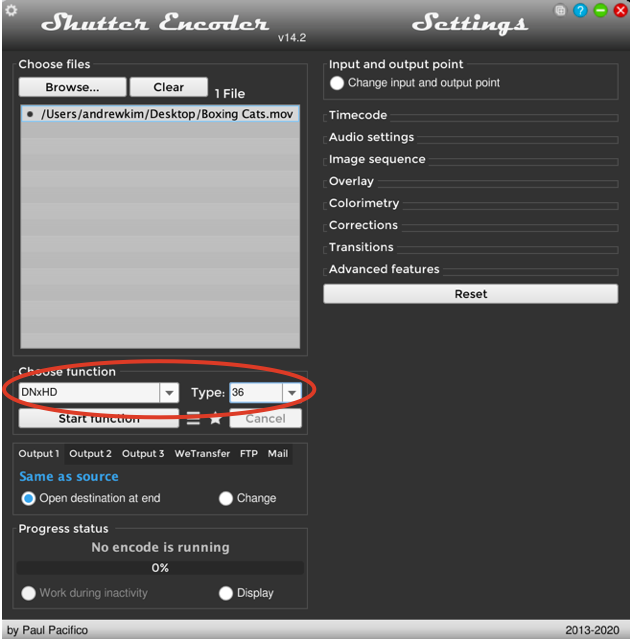 Click on Advanced Features. Check "Generate in …." and change OP-Atom to OP1a by clicking in that field.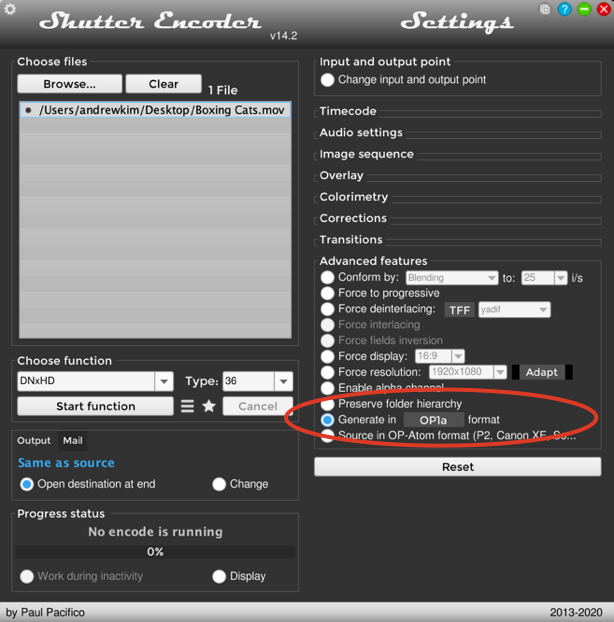 By default, Shutter Encoder will put your transcoded video in the same location as your source file.  If you wish you can set a destination for the new file: Select Change in the Output Panel.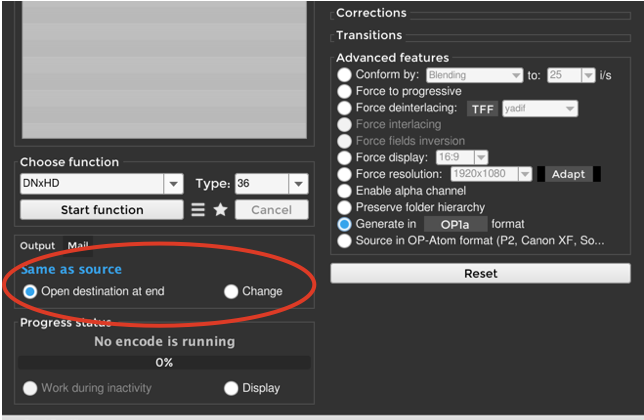 Once these parameters are set you can click Start Function and Shutter Encoder will make a DNxHD .mxf file. You can then import this video into Pro Tools.