Connecting to FVCentral with your Windows 10 PC
FVCentral is only available on campus. If connecting using Wi-Fi, you must be logged into CASecure to connect to FVCentral.
Open a new File Explorer window by clicking on the File Explorer icon in the menu bar at the bottom of the screen.

Right-click on This PC in the sidebar and click Map network drive…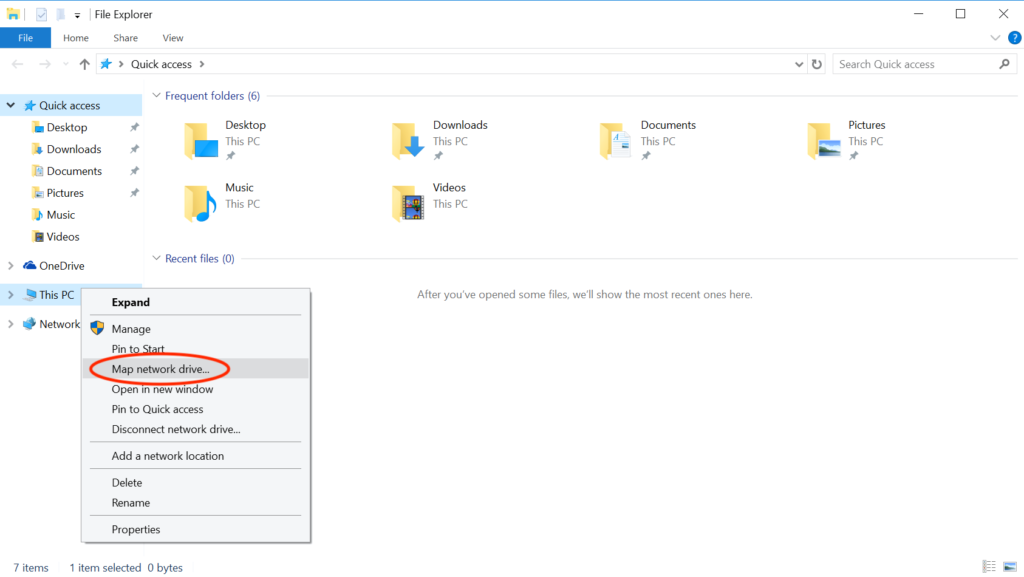 You will be asked to specify a drive letter (default is Z:) and a Folder (share point) you want to connect to. In Folder, enter \\fvcentral\fvcentral, uncheck Reconnect at sign in and Connect using different credentials, then click the Finish button.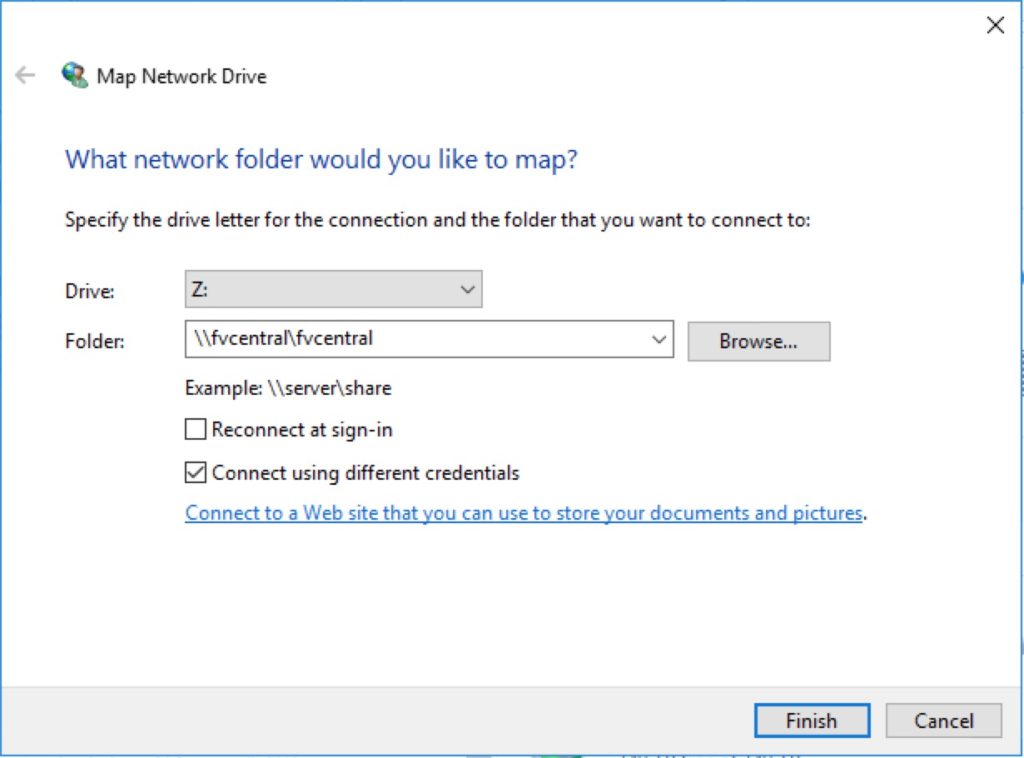 Enter your network credentials. You must put fv\ before your username. Click OK.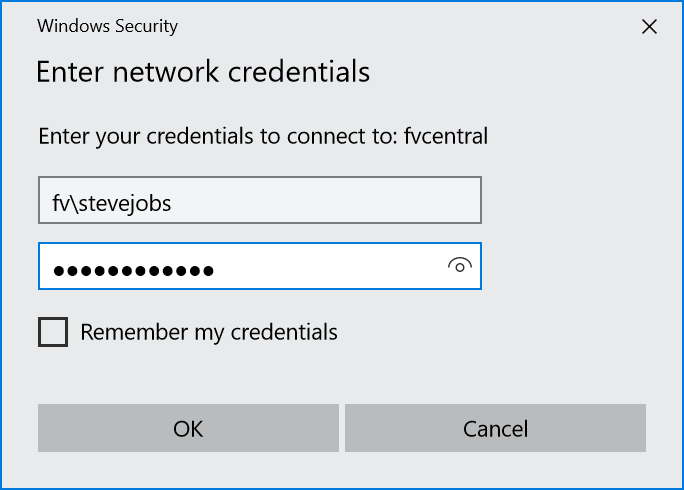 A new window will open showing all the folders within the fvcentral sharepoint.