Connecting To FVCentral with your Mac
FVCentral is only available on campus. If connecting using Wi-Fi, you must be logged into CASecure to connect to FVCentral.
When logging in to School of Film/Video computers, you will be automatically connected to the FVCentral server. It will appear in the sidebar of the Finder windows. To access FVCentral from any other Mac on campus, use the following steps to connect.
In the Finder, select Go > Connect to Server…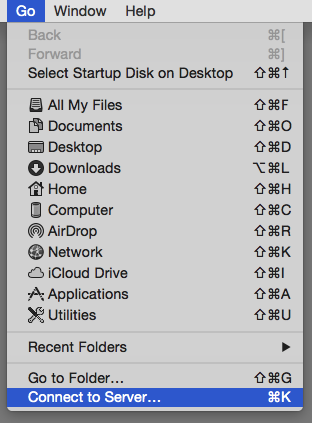 Enter smb://fvcentral in the Server Address field and click Connect.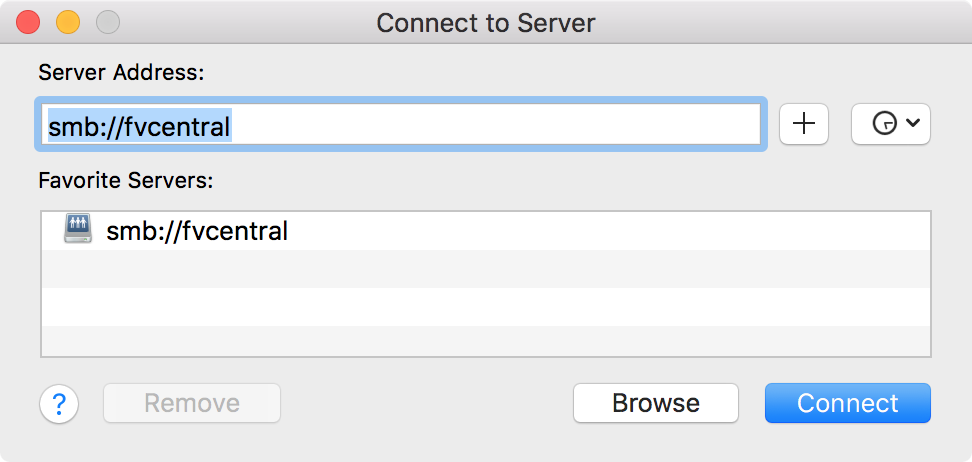 Enter your username and password and click Connect.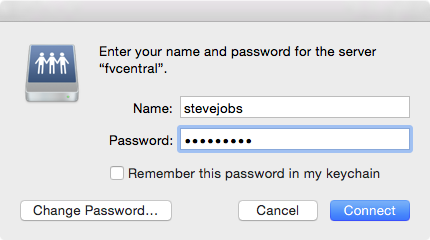 A dialog box will appear listing the fvcentral volume. Click OK.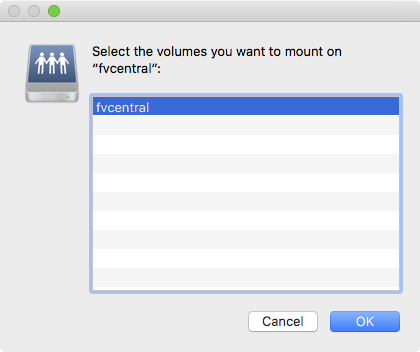 A new window will open showing all the folders within the fvcentral sharepoint.