Computing Kit Unpacking Instructions – NEC Display
You've received your Computing Kit! The following is a helpful guide on how best to unpack the NEC Display and get it connected to your computer. It will be important to save the packing materials so as to make returning the equipment easier.
When the equipment arrives, place the box on the floor, or a flat, stable surface. Orient the box so the word "Top" is on top.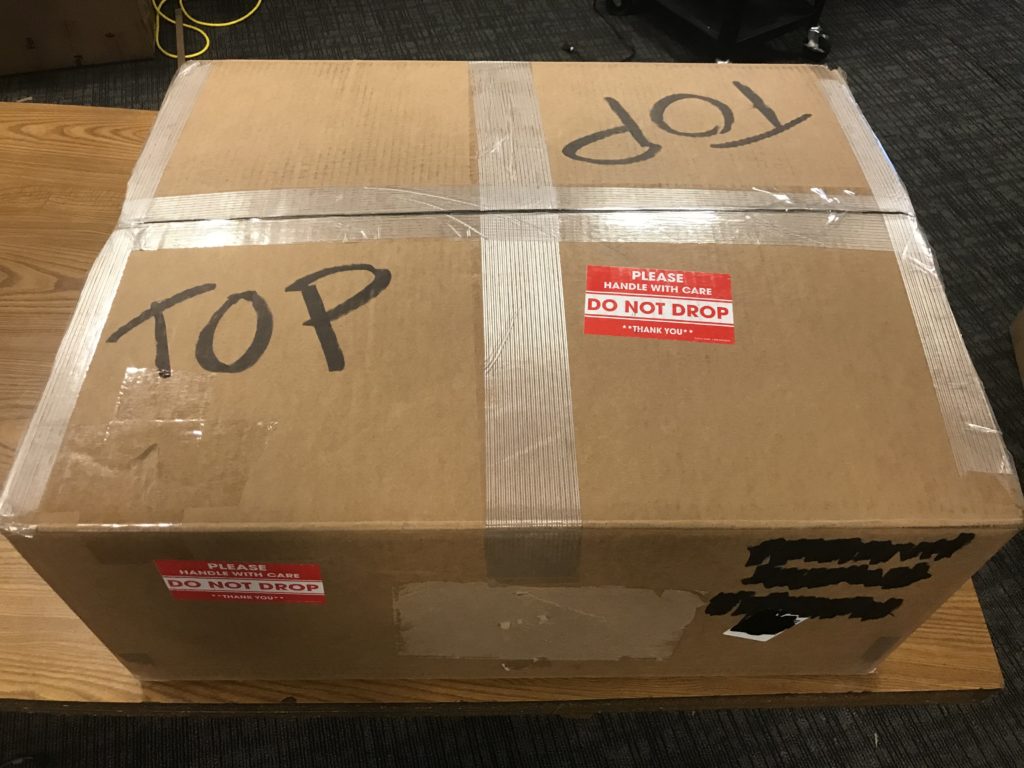 Carefully cut through the tape on the top to open the box. Be careful not to cut through the cardboard since you will need to re-use the box to return the equipment.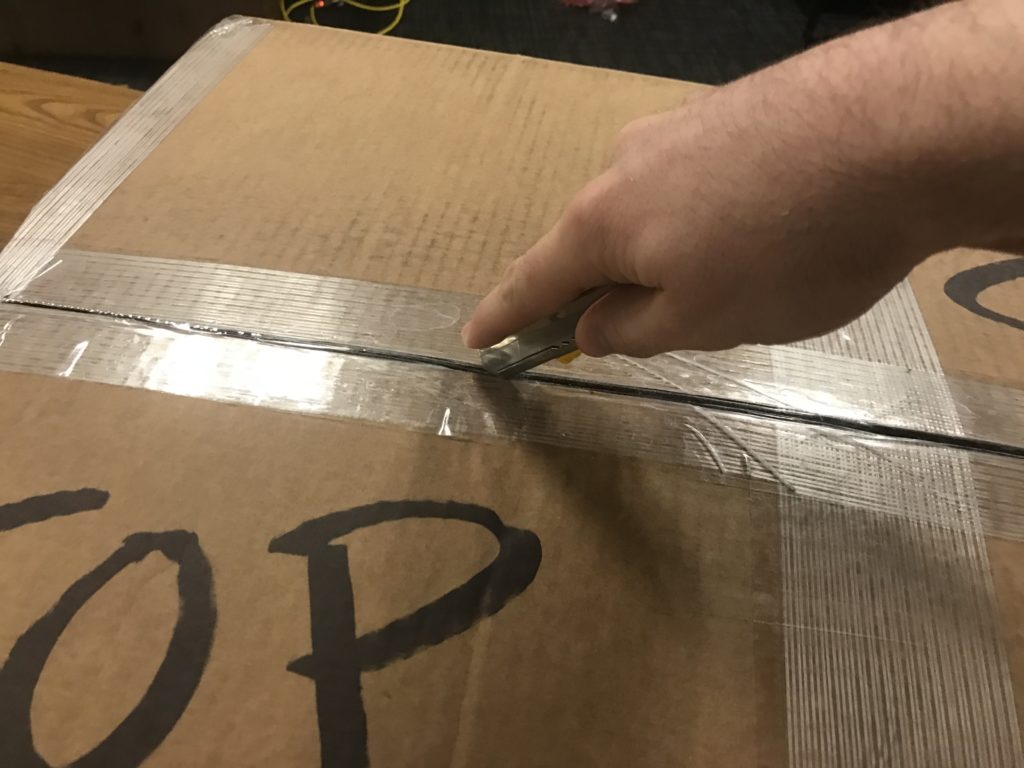 Inside the box you will find an envelope with setup instructions and, if your Computing Kit was shipped to you, a return shipping label. Place this envelope somewhere safe – you will need it to set up your devices and return the equipment.
Also, keep the box and all packing materials. You will need those to repack the equipment. A roll of packing tape has also been included.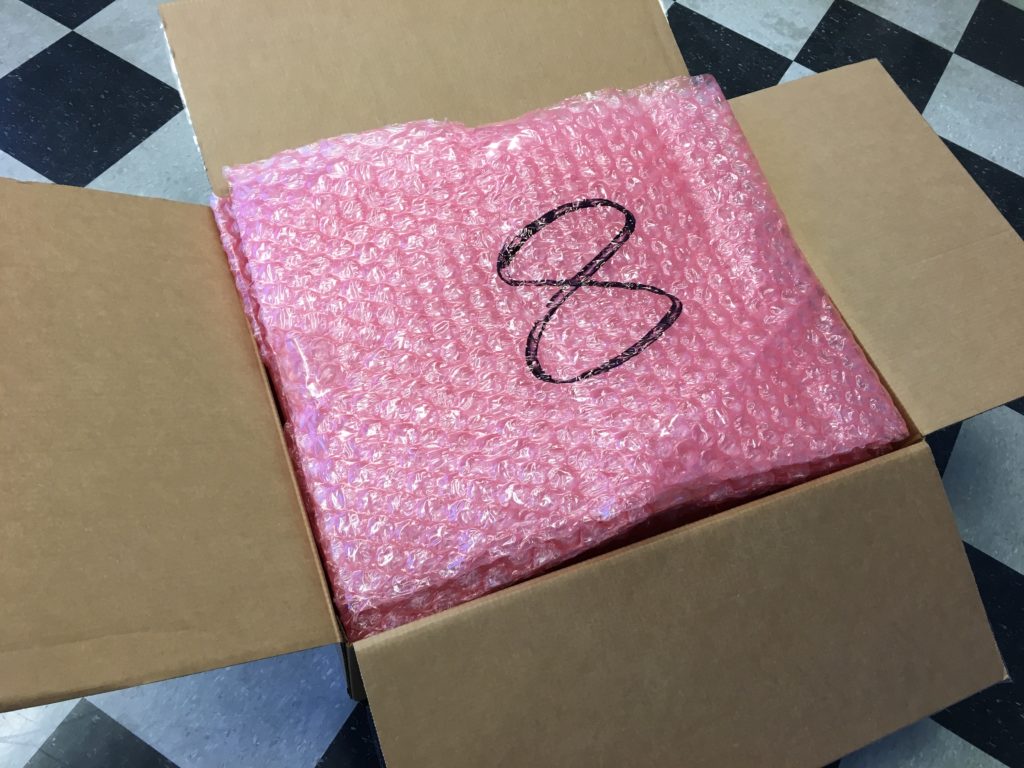 Remove the bubble wrap covering the NEC Display, and from around its edges. We recommend taking photos as you unpack, so you can put the bubble wrap back in the same places when repacking.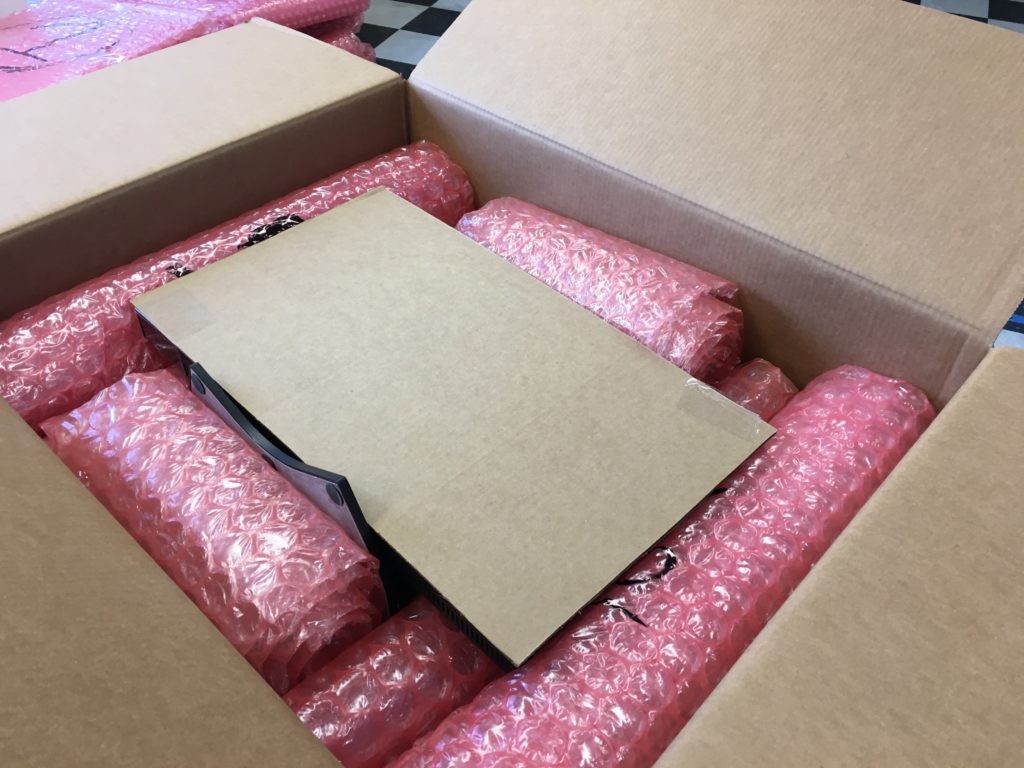 Carefully lift out the NEC Display, holding onto the stand and the display. Place the Display and stand on a flat surface. Your NEC display may look a bit different than the one pictured, but the two models are functionally identical.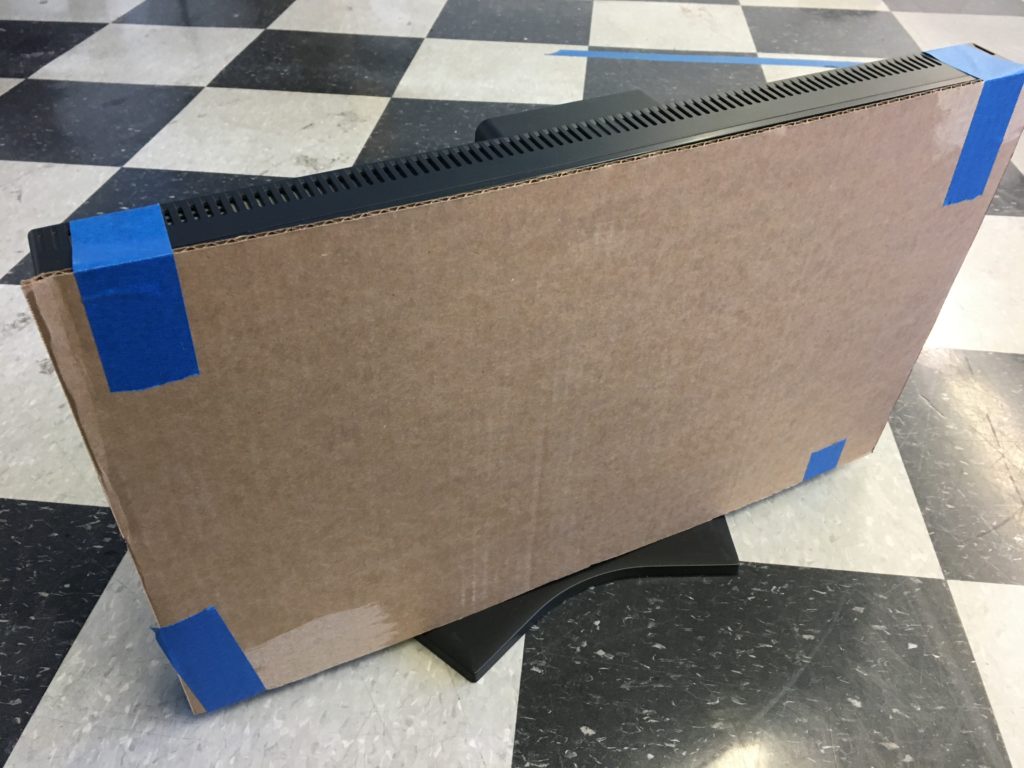 Carefully remove the protective cardboard covering on the front of the display.
Your display stand may have a lock on the back for height adjustment. Move the slider to the left to unlock and adjust height as necessary.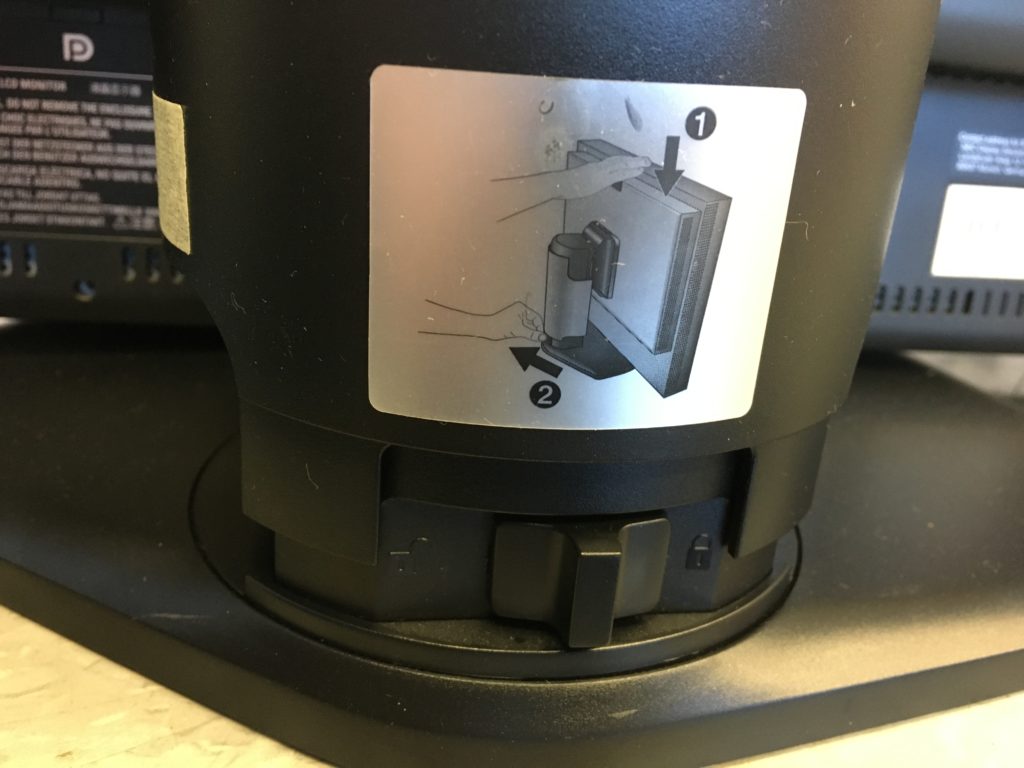 Plug the included power cord into a wall outlet (preferably into a surge protector) and into the AC-In port on the back of the Display. An HDMI cable is included: plug one end into the HDMI port at the back of the display and the other end into your Mac Pro. Please submit a ticket at 2pop.calarts.edu for help.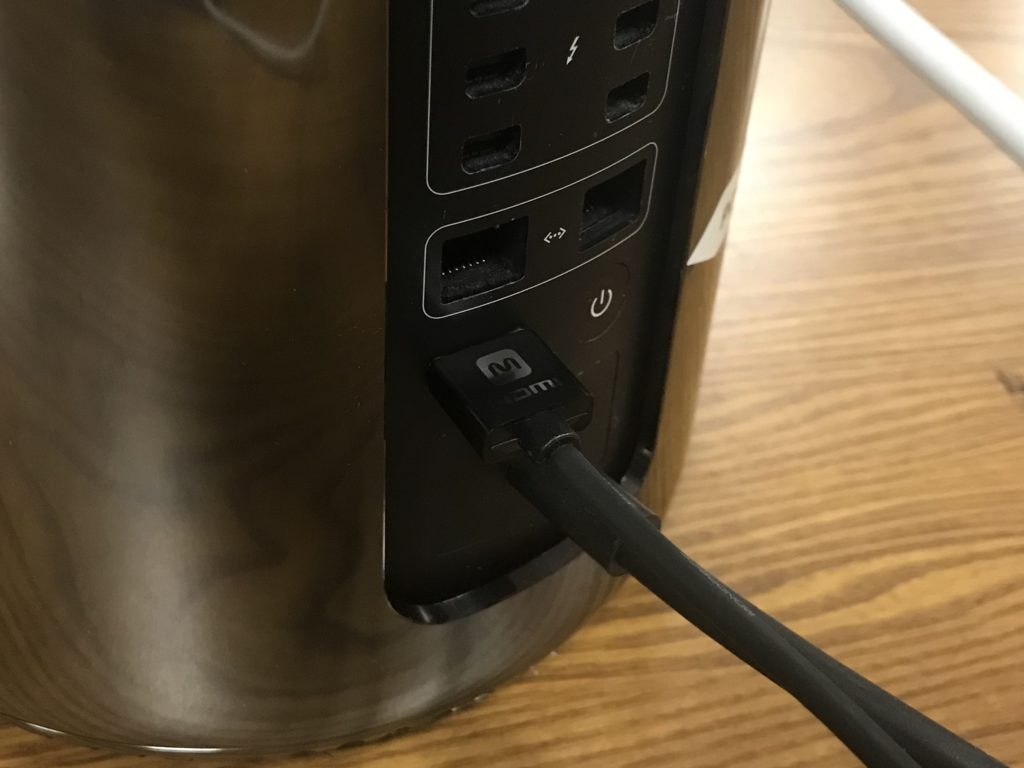 Unpacking and setup instructions for Computing Kit Mac Pros can be found on 2 Pop here: https://2pop.calarts.edu/technicalsupport/computing-kit-unpacking-instructions-mac-pro/