Computing Kit Unpacking Instructions – Keyboard & Mouse
You've received your Computing Kit! The following is a helpful guide on how best to unpack the Keyboard & Mouse and get them connected to your computer. It will be important to save the packing materials so as to make returning the equipment easier.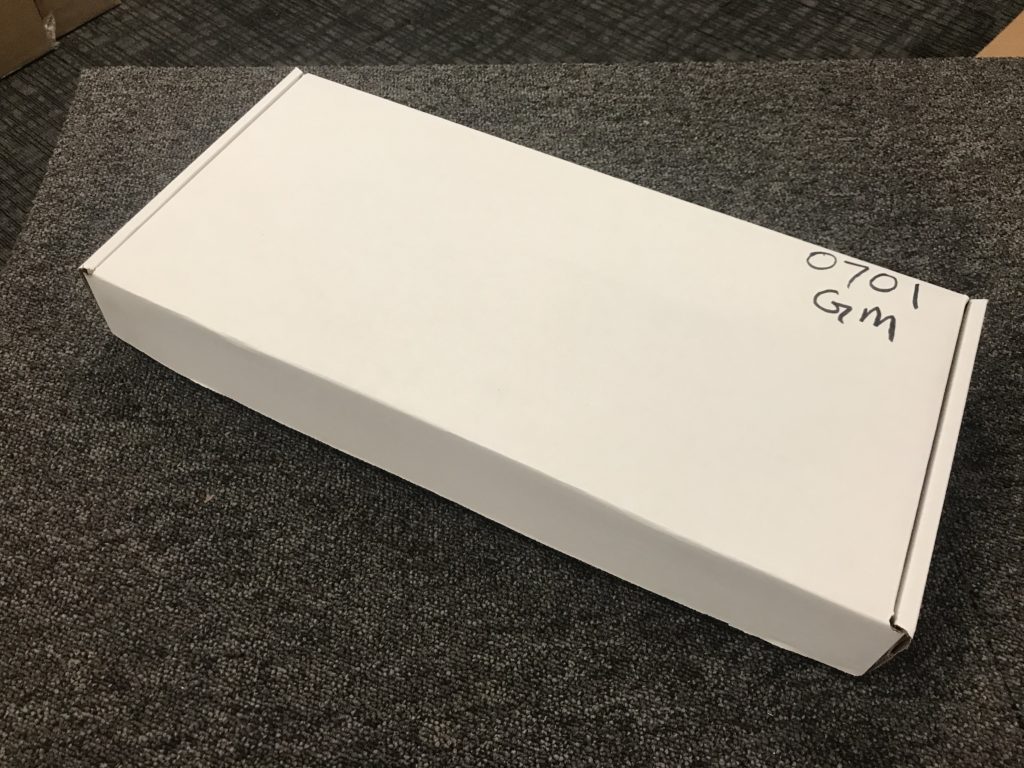 Carefully cut through the tape on the front flap to open the box. Be careful not to cut through the cardboard since you will need to re-use the box to return the equipment. Keep the bubble wrap as well.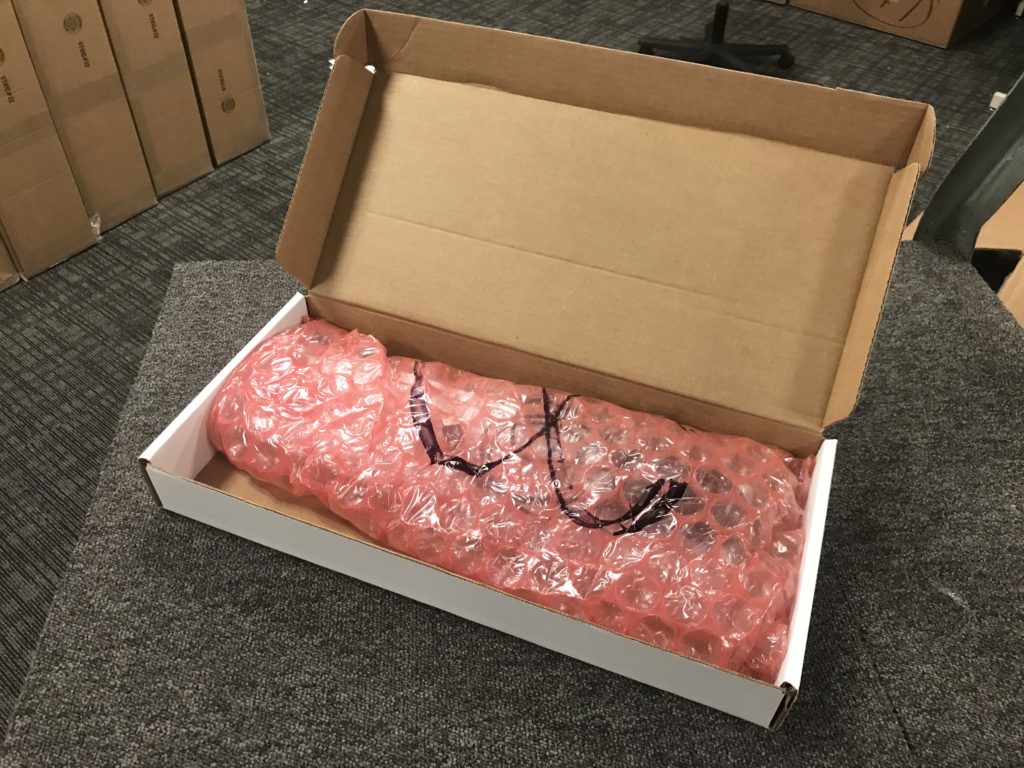 Take out the bubble-wrapped keyboard and mouse.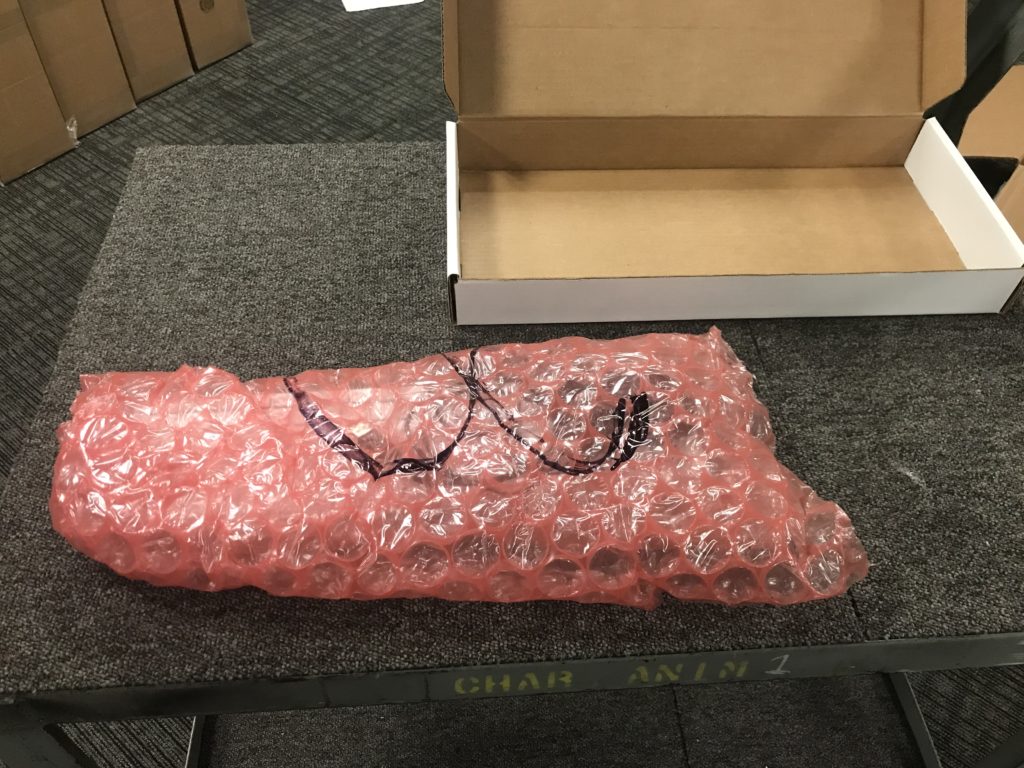 Carefully remove the bubble wrap, taking care to not tear it. You may want to cut any tape, rather than pull it off.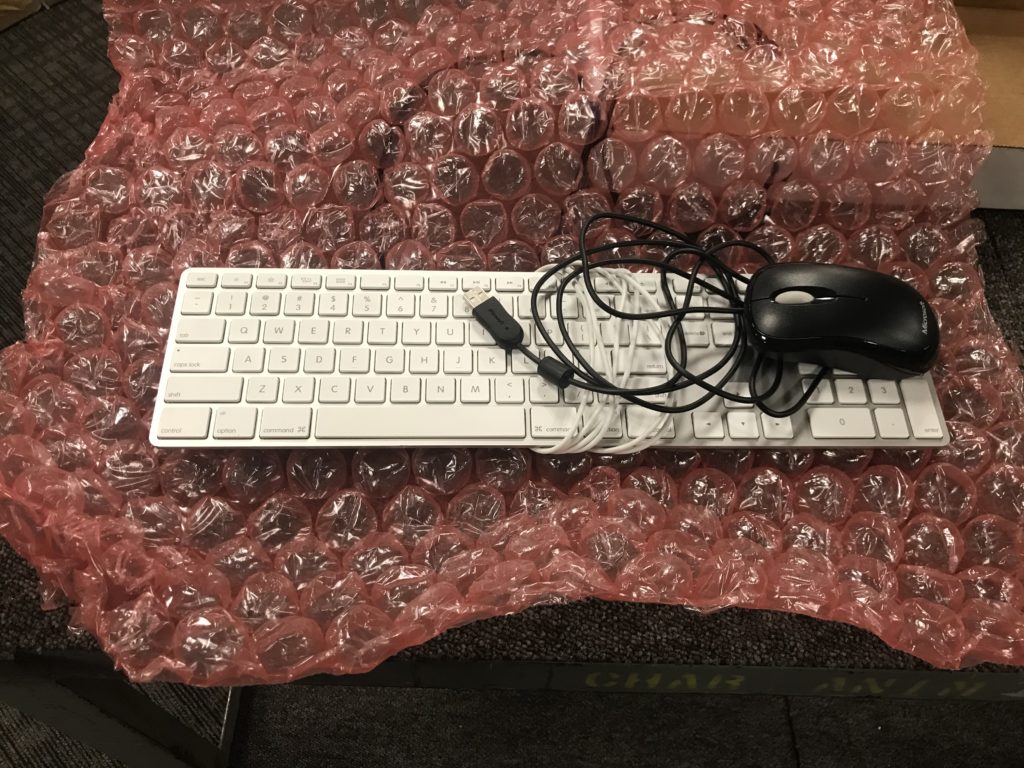 Once the keyboard and mouse are free from the bubble wrap and you've unwrapped the cables, plug the mouse into one of the USB ports on the side of the keyboard.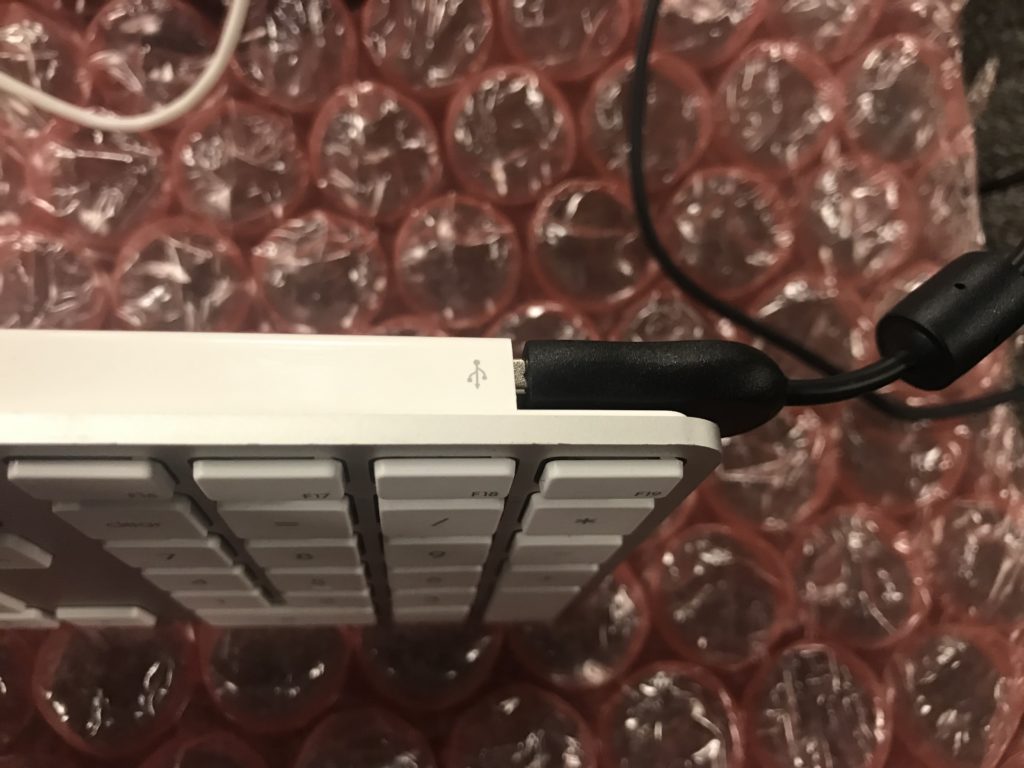 Then plug the end of the keyboard's USB cable into your computer.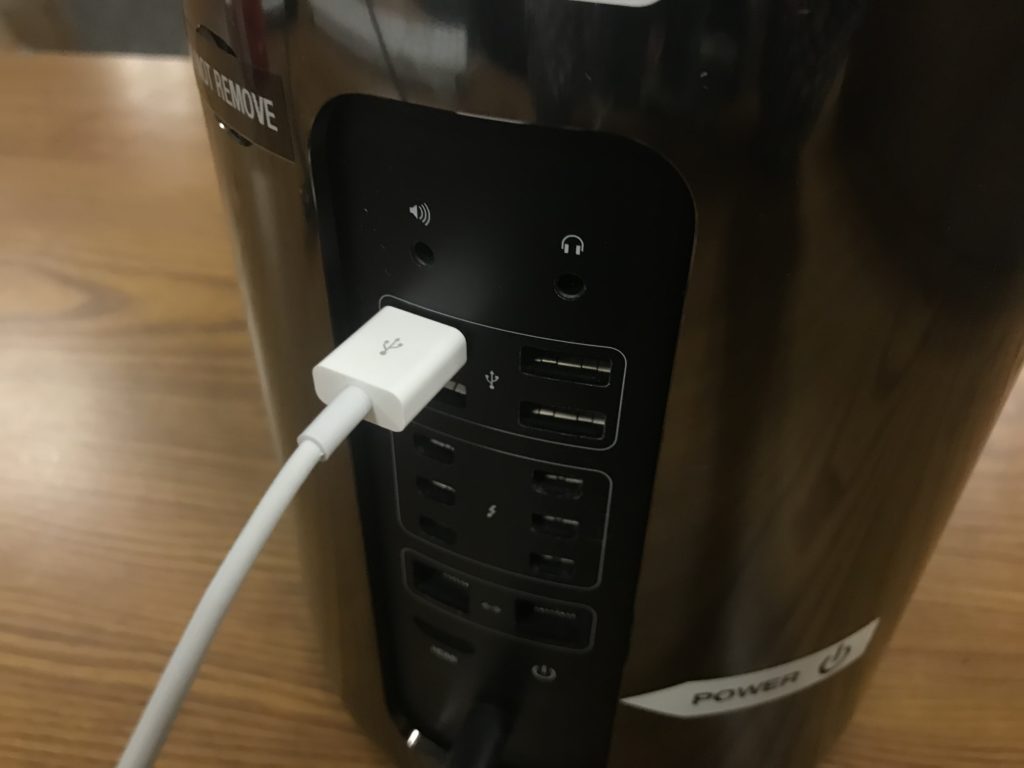 Unpacking and setup instructions for Computing Kit Mac Pros can be found on 2 Pop here: https://2pop.calarts.edu/technicalsupport/computing-kit-unpacking-instructions-mac-pro/
Unpacking and setup instructions for Computing Kit Cintiqs can be found on 2 Pop here: https://2pop.calarts.edu/technicalsupport/computing-kit-unpacking-instructions-cintiq/