Computing Kit Unpacking Instructions – iMac
You've received your Computing Kit! The following is a helpful guide on how best to unpack the iMac, set up and plug in peripherals, and get it powered on. It will be important to save the packing materials so as to make returning the equipment easier.
We recommend taking photos as you unpack, so you can put the packing materials back in the same place when repacking.
Set the box flat on the floor and orient the box so the words "This side up" are face up.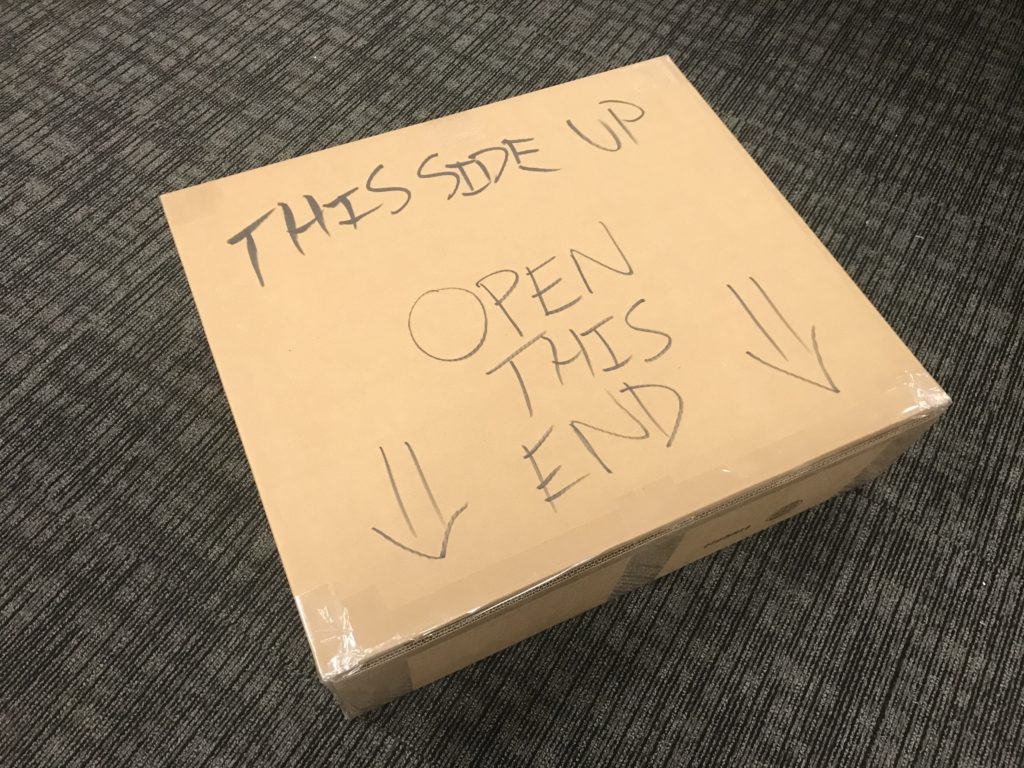 Carefully cut through the tape around the bottom flap indicated by the arrows (where it says "Open This End") to open the bottom of the box, being careful not to cut through the cardboard since you will need to re-use the box.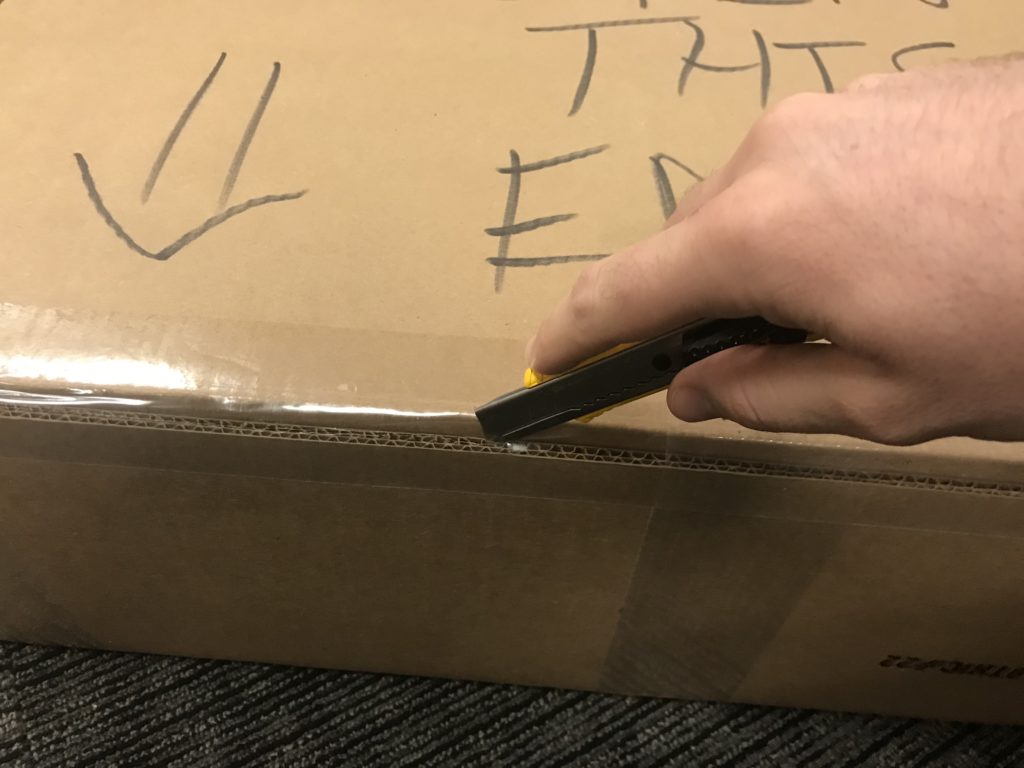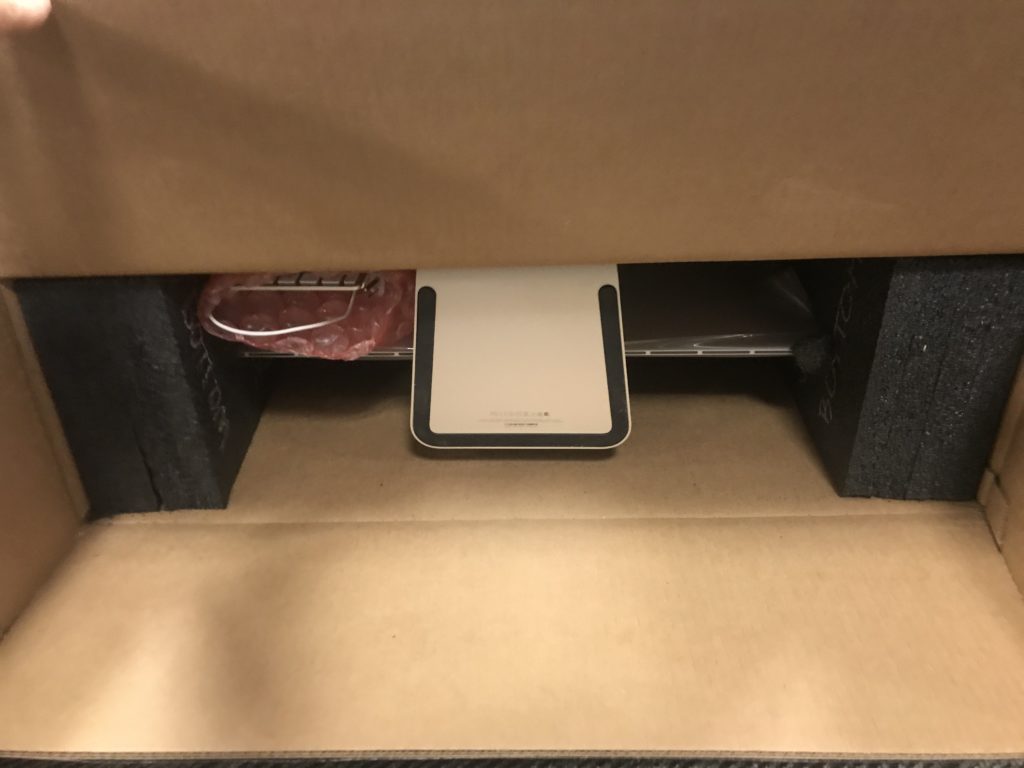 Carefully slide the iMac out of the box by pulling on its stand, being mindful of the iMac screen.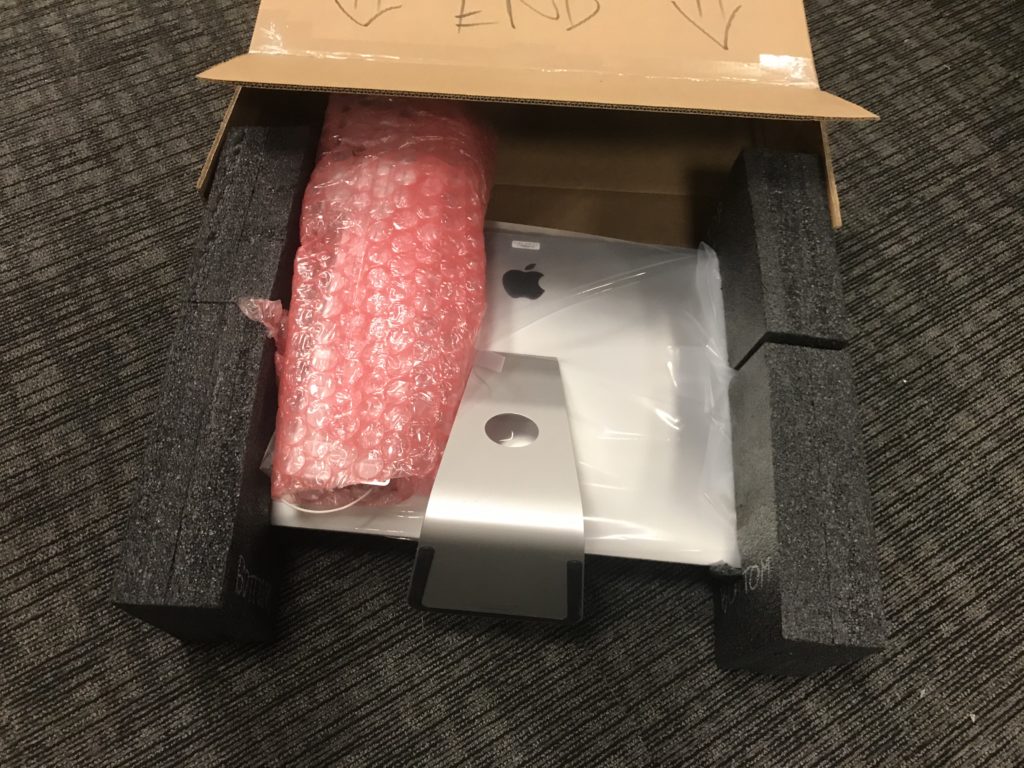 Once removed from the box, set aside the bubble-wrapped keyboard, mouse and power cable. Stand the iMac up, remove the foam inserts and place them back into the iMac box, as you will need to use them when returning the computer. Remove the plastic covering on the iMac as well.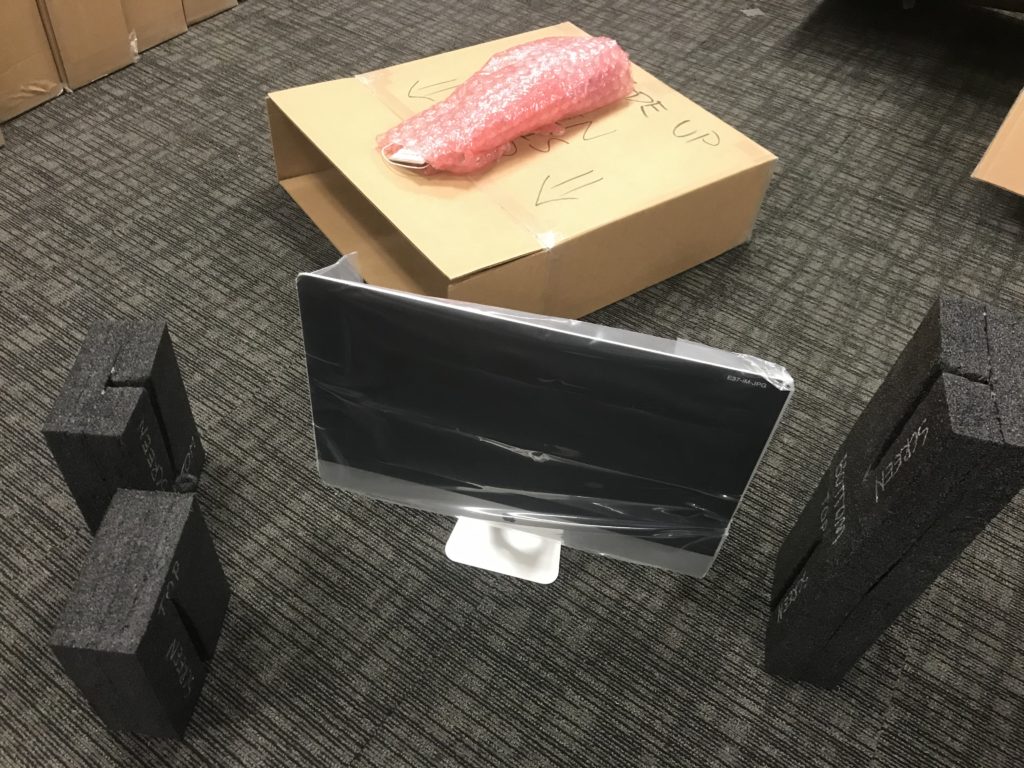 A power cord is included in the box, bundled together with the keyboard and mouse. Plug it into the computer, and into a wall outlet (preferably into a surge protector).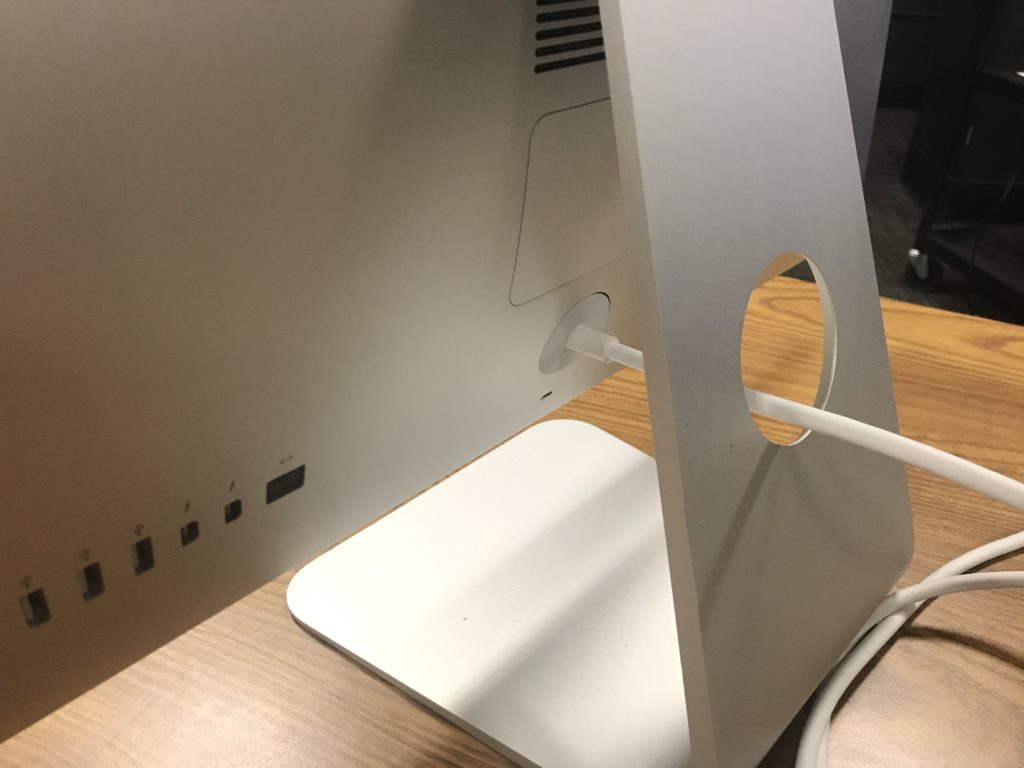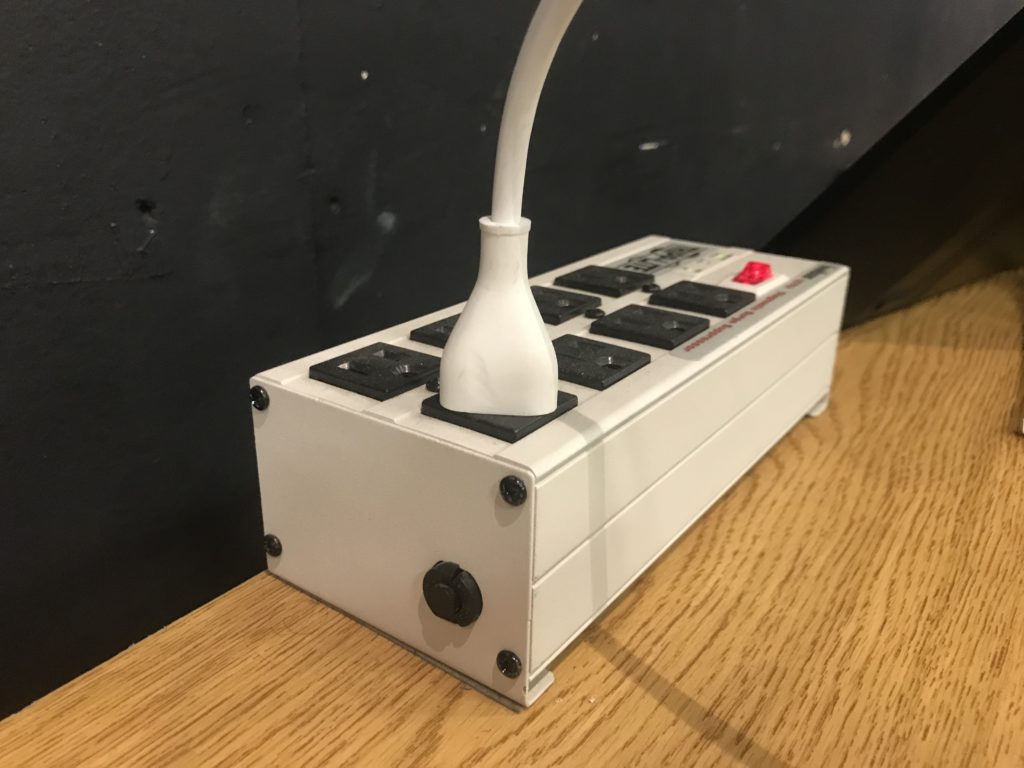 Plug your keyboard and mouse into the USB ports (the four at the back). When everything is connected, press the power button to turn the computer on.