Computing Kit Unpacking Instructions – Cintiq
You've received your Computing Kit! The following is a helpful guide on how best to unpack the Cintiq and get it connected to your computer. It will be important to save the packing materials so as to make returning the equipment easier.
When the equipment arrives, place the box on the floor, or a flat, stable surface. Orient the box so the word "Top" is on top.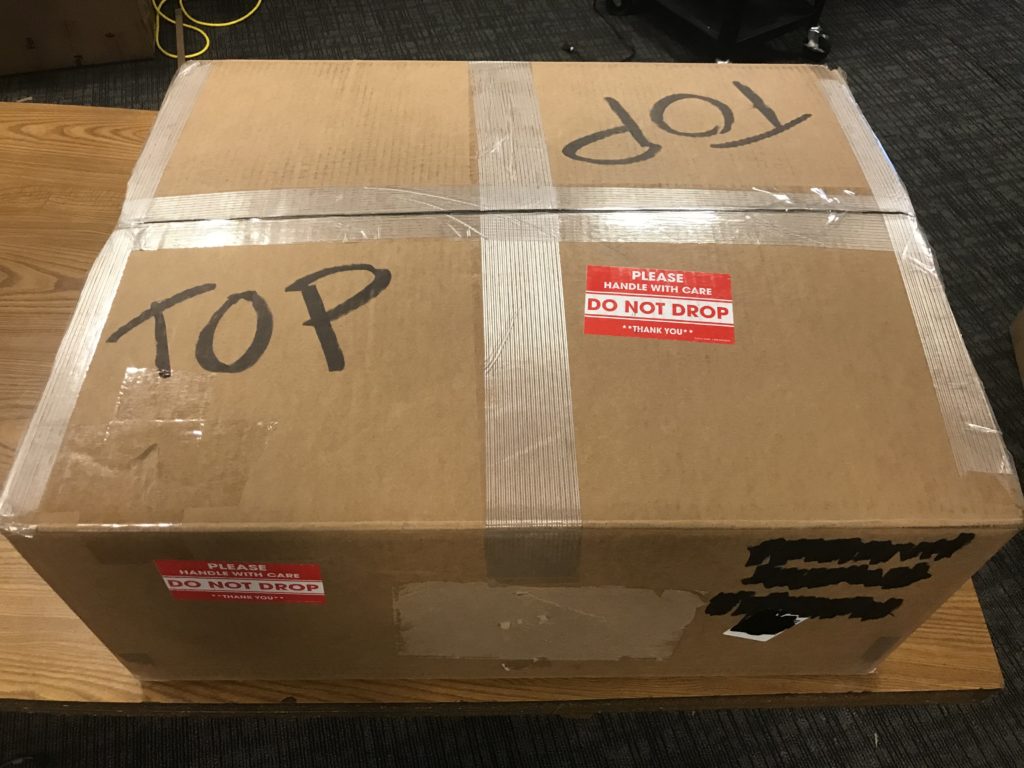 Carefully cut through the tape on the top to open the box. Be careful not to cut through the cardboard since you will need to re-use the box to return the equipment.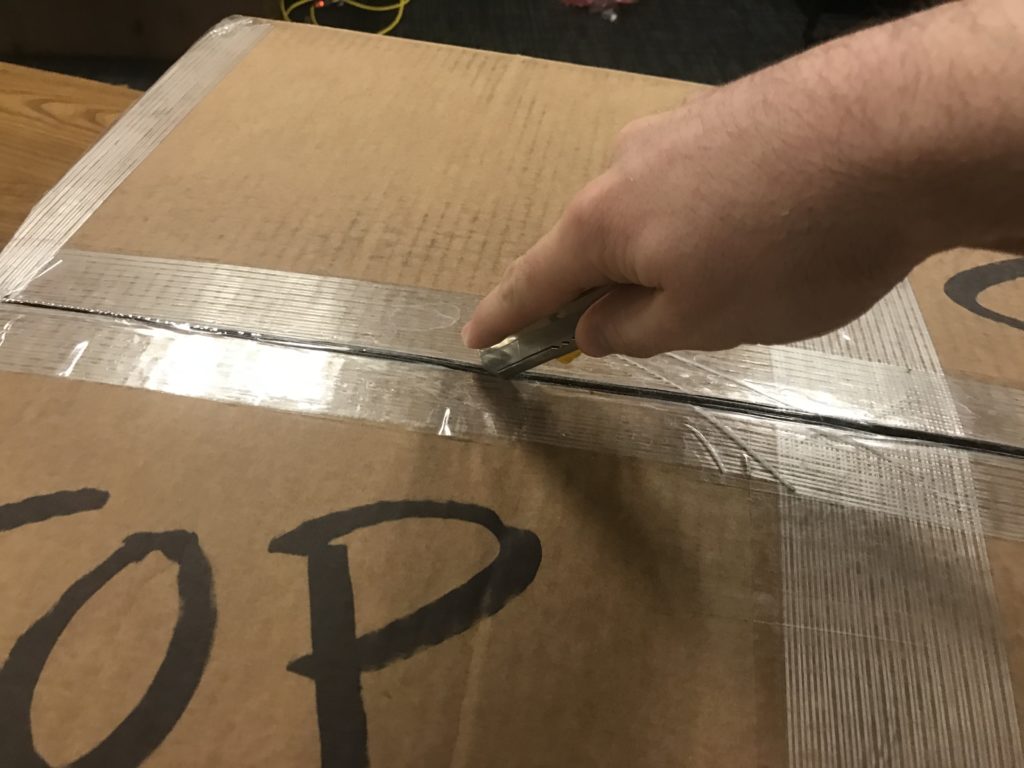 Inside the box you will find an envelope with setup instructions and, if your Computing Kit was shipped to you, a return shipping label. Place this envelope somewhere safe – you will need it to set up your devices and return the equipment.
Also, keep the box and all packing materials. You will need those to repack the equipment. A roll of packing tape has been included.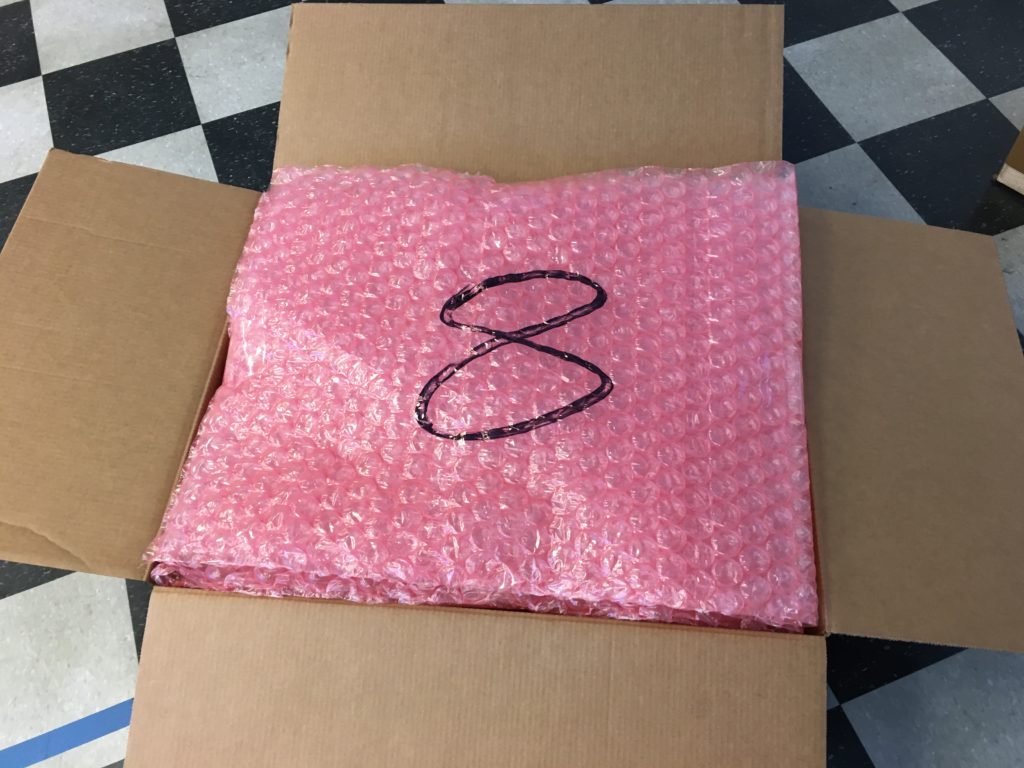 Remove the bubble wrap covering the Cintiq, and from around its edges. We recommend taking photos as you unpack, so you can put the bubble wrap back in the same places when repacking. Each bundle of bubble wrap is numbered to make this easier.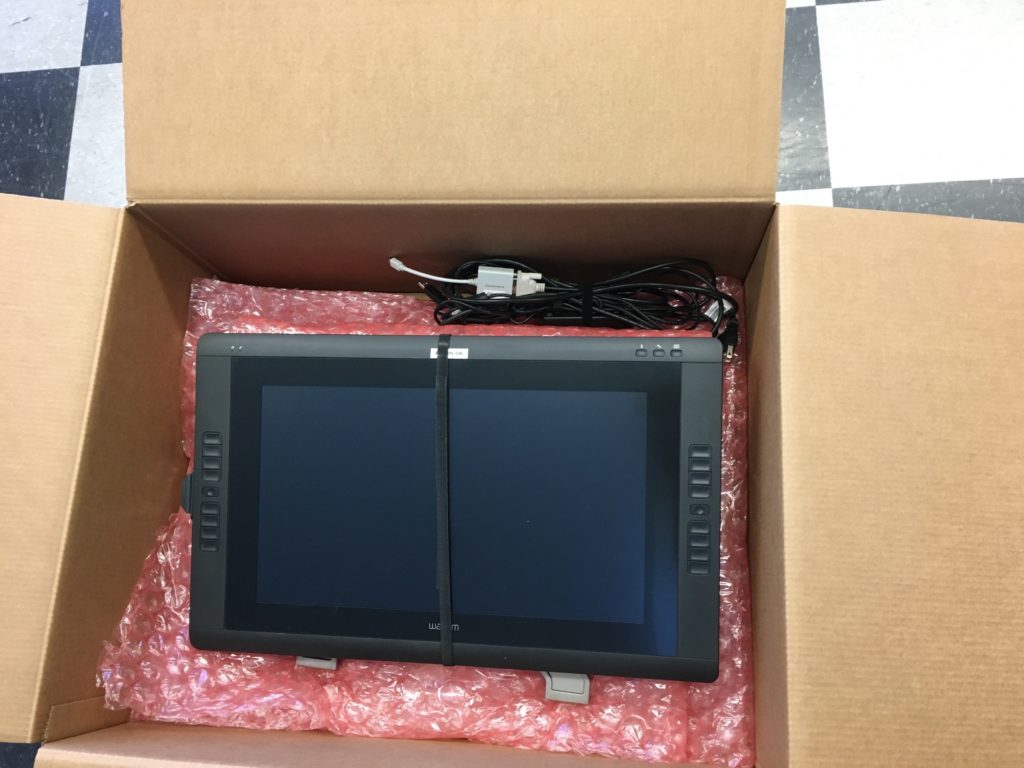 Carefully lift out the Cintiq, holding onto the stand and the display. Place the Cintiq and stand on a table, with the display-side up.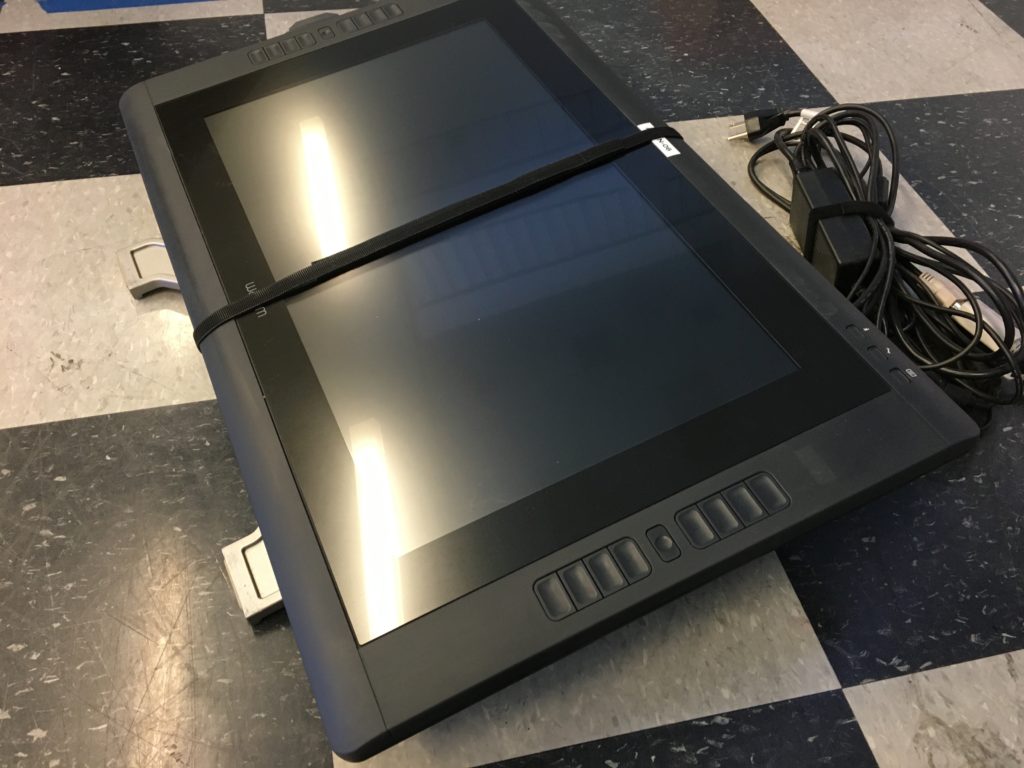 Remove the Velcro strap holding the stand to the Cintiq. Make sure the center of the back of the Cintiq is slotted into the stand. Now you can pull on the two paddles on the stand to raise or lower the Cintiq into position.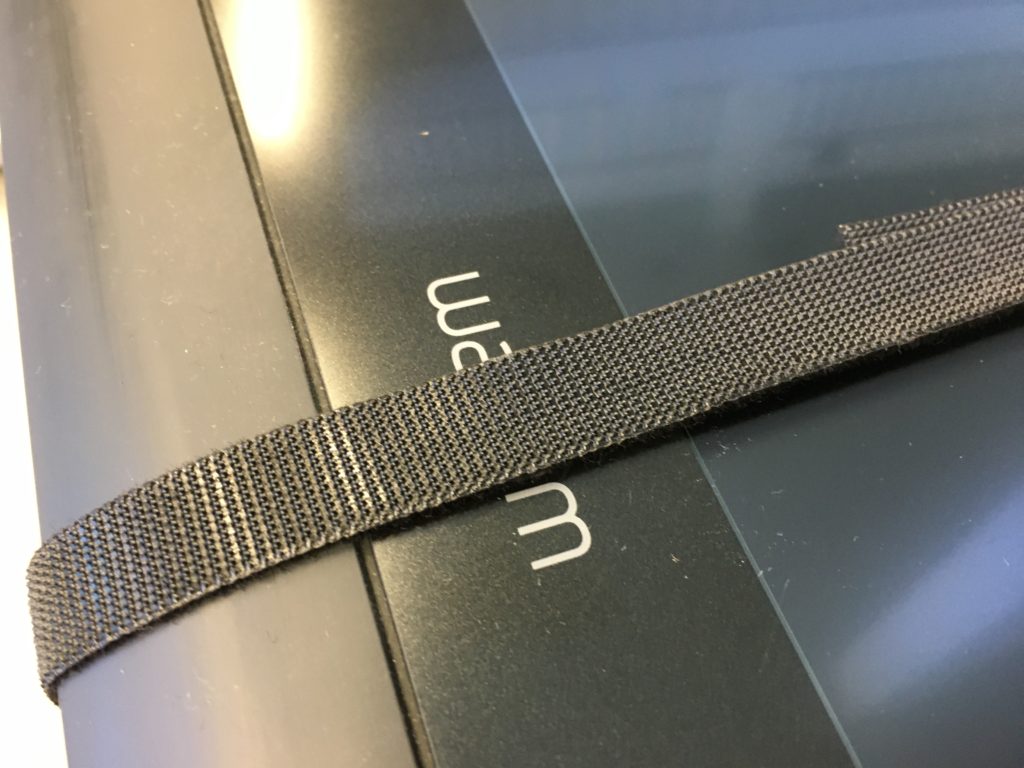 Remove the Velcro strap holding the cables and power supply together. Plug the power cord into a wall outlet (preferably into a surge protector), and the USB and video cables into your computer.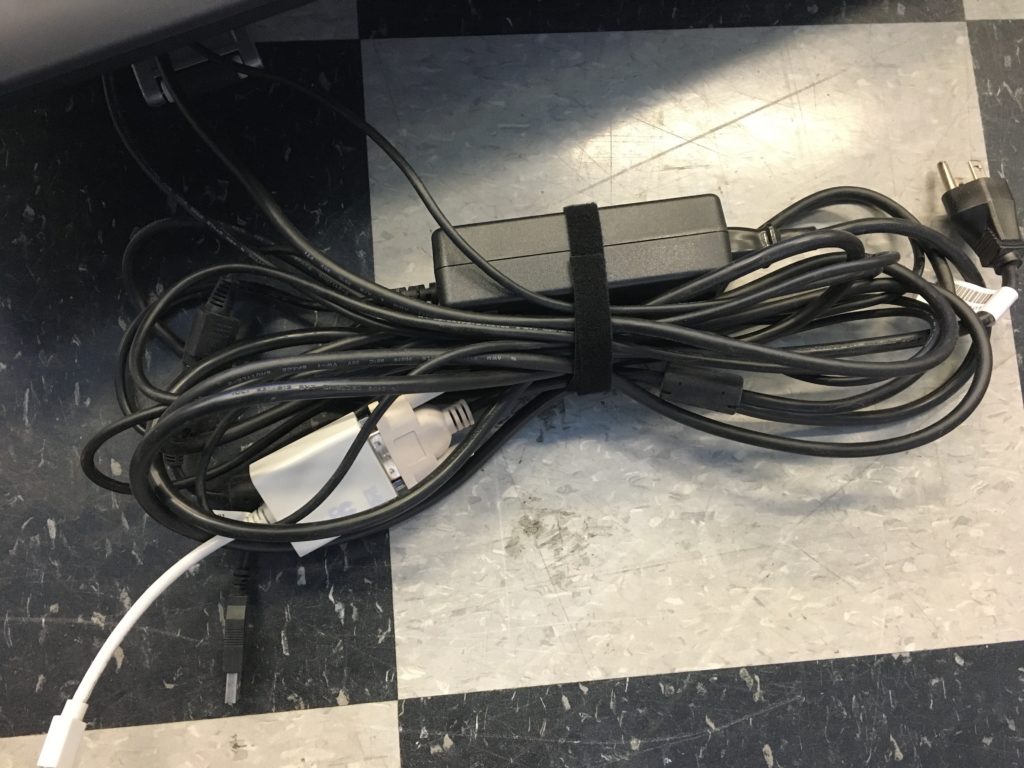 When the Cintiq is plugged into power, you should see a green indicator light on the power supply and an amber indicator light on the top left corner of the Cintiq.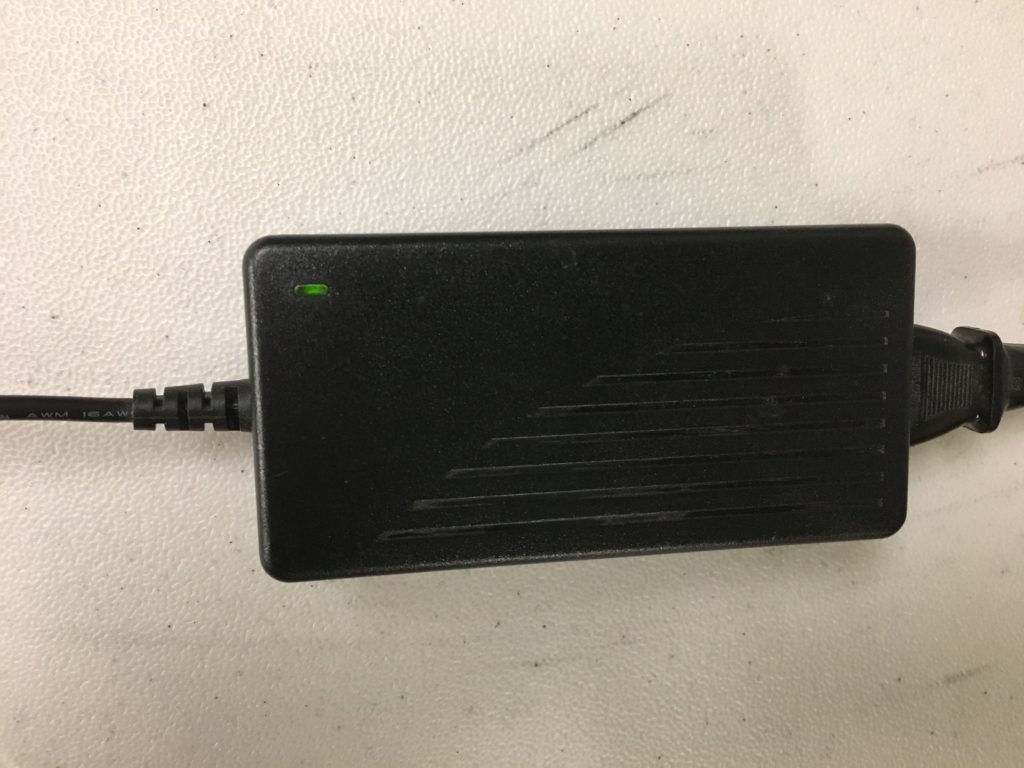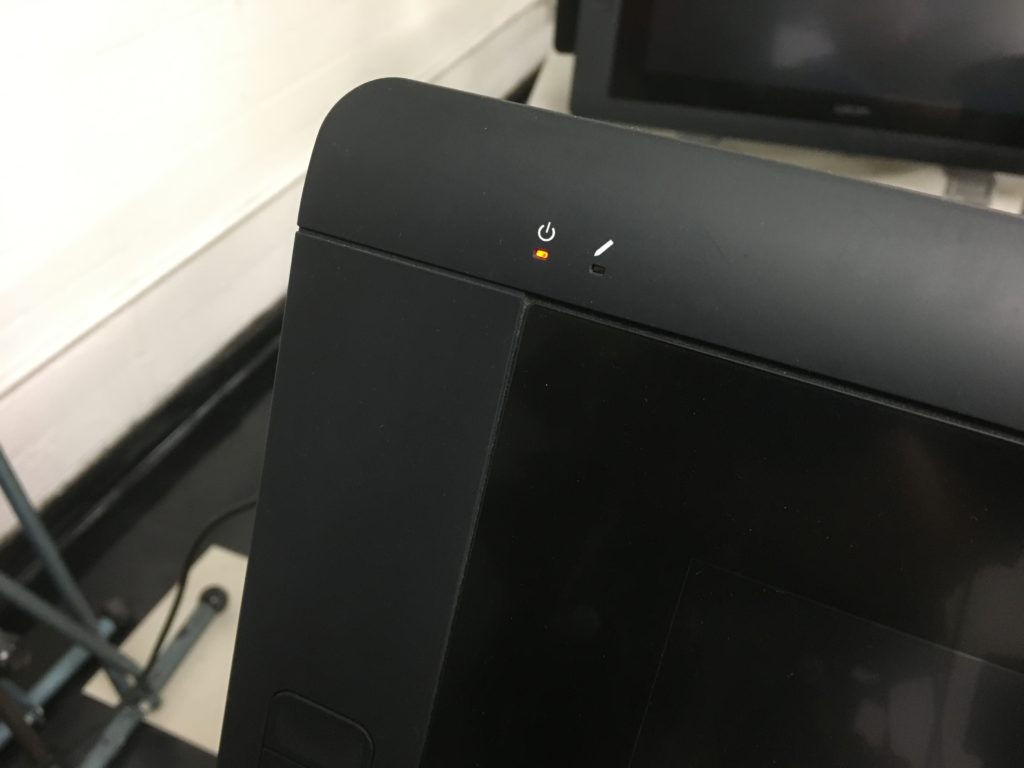 Either a DVI to MiniDisplayPort adapter or DVI to HDMI adapter is included. If your computer doesn't have either of these ports, you may need to buy a different adapter. Please submit a ticket at 2pop.calarts.edu for help.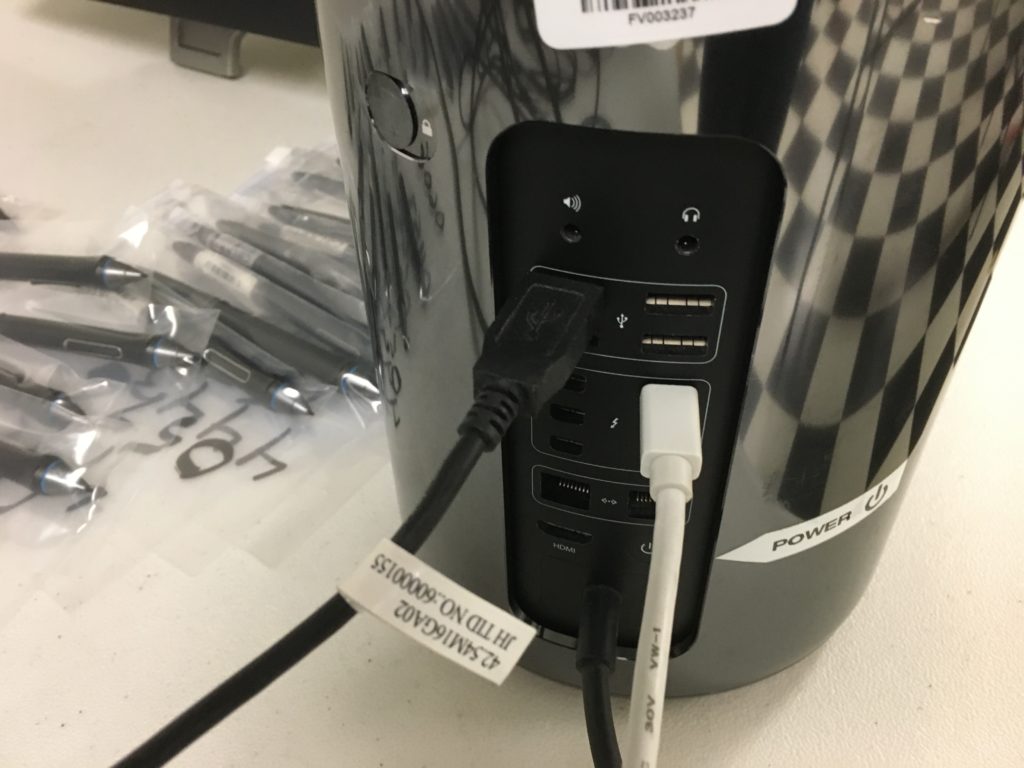 The power button is on the back of the Cintiq, at the top center.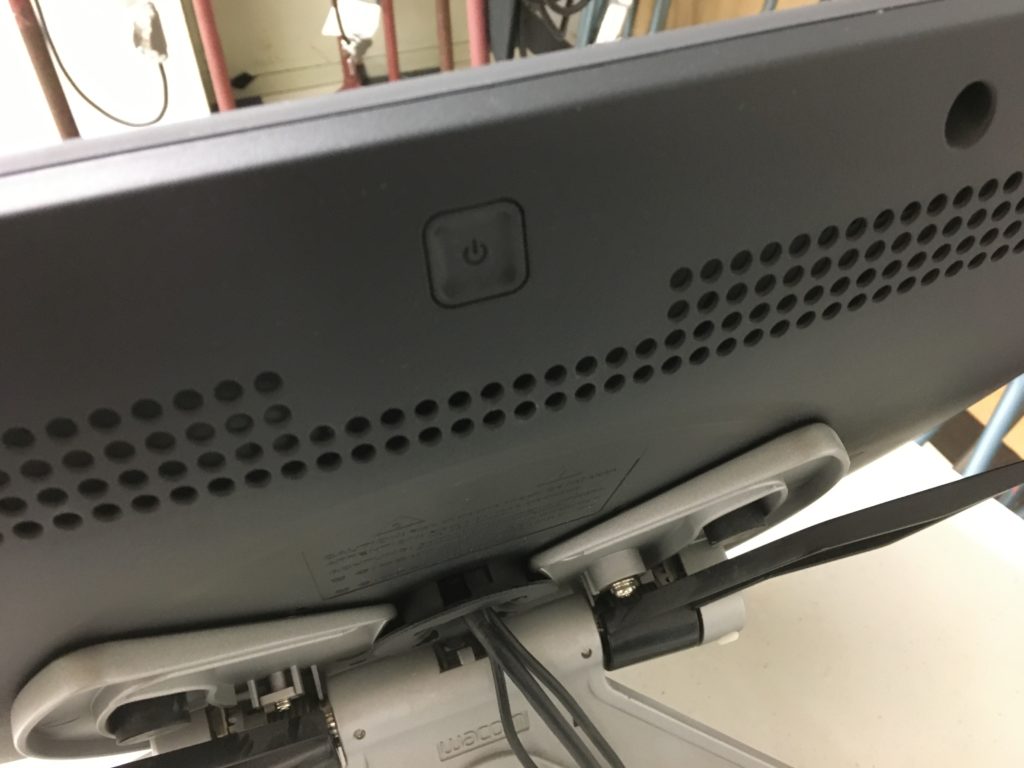 After you press the power button, the amber power light on the Cintiq will turn blue, indicating that the pen display is on.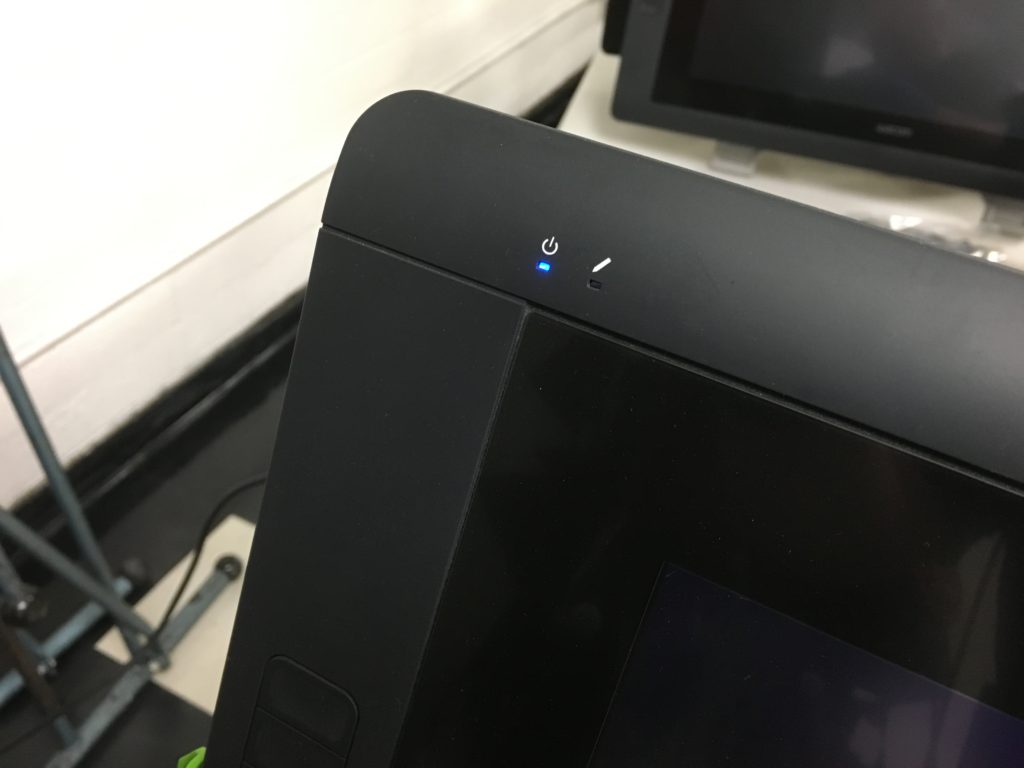 If you're connecting to one of our Mac Pros, you will not need to install any software. If you are connecting it to your own computer, you will probably need to download the driver from Wacom's website: https://www.wacom.com/en-us/support/product-support/drivers.
The User Manual for the Cintiq 22HD can be found here: https://www.wacom.com/-/media/wacomdotcom/files/product-manuals/english/cintiq22hd-users-manual.pdf?la=en
Unpacking and setup instructions for Computing Kit Mac Pros can be found here: https://2pop.calarts.edu/technicalsupport/computing-kit-unpacking-instructions-mac-pro/