Adobe CC 2019 Sign In Procedures
Adobe CC 2019 Sign In Procedures
Adobe CC 2019 requires an Adobe ID sign in to use any of the Adobe CC applications. CalArts IT has made Adobe IDs for each student connected to their CalArts email address.
Signing into Chrome and Turn on Sync
Launch Chrome and sign into Chrome using the Turn on Sync button in the menu of the top corner or clicking Sign in on the splash page.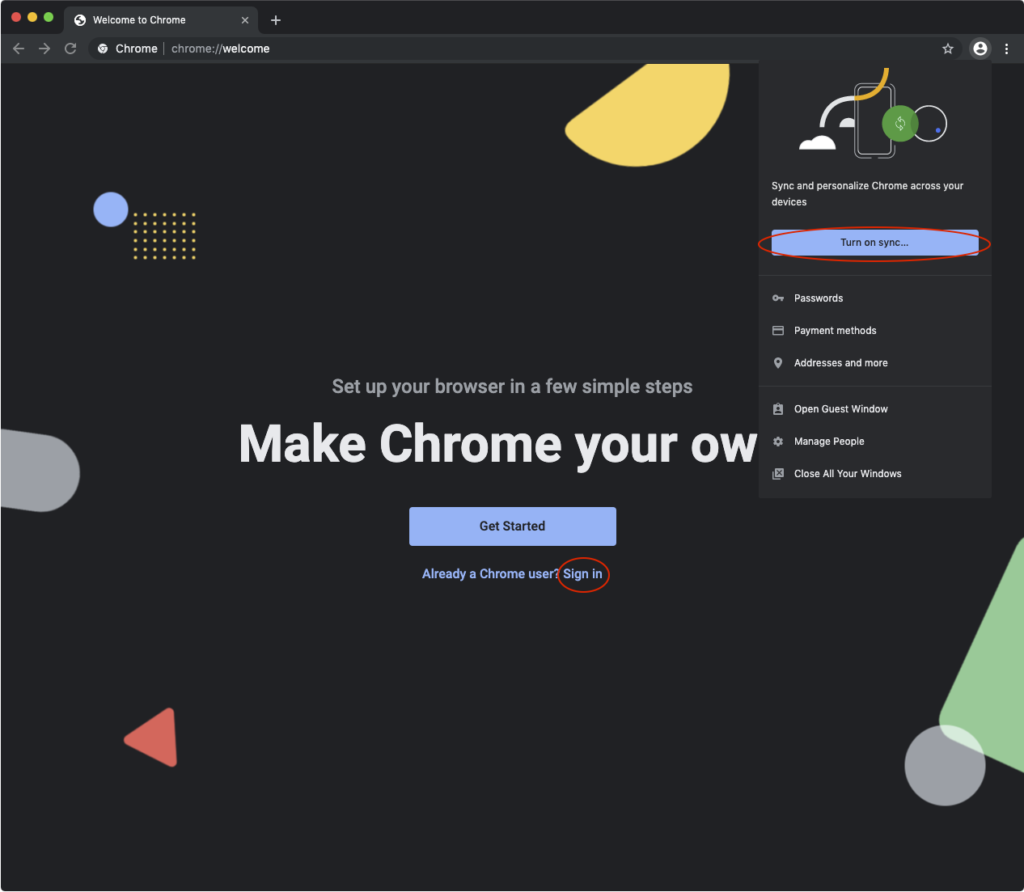 Enter your email and password to sign in.
When Google Chrome asks if you want to Turn on Sync, click Yes, I'm in.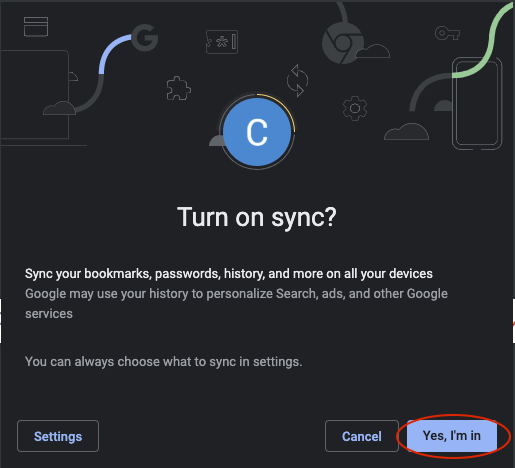 Adobe ID Sign In
Launch the Adobe application you want to use. The Adobe ID dialog box will show up. Click Continue with Google.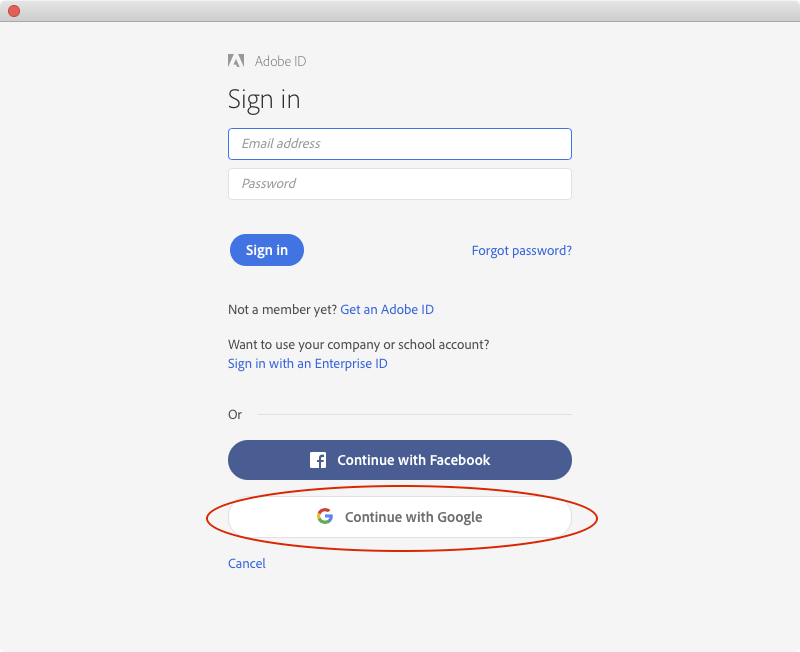 A new window/tab will open in Google Chrome asking you to choose an account to continue with for adobe.com. Select your calarts.edu email address.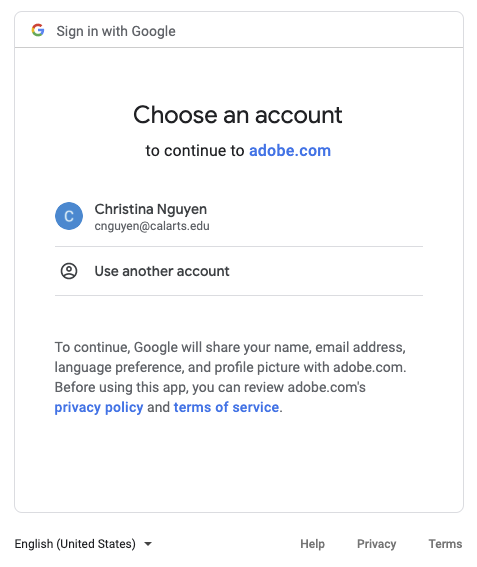 The page will refresh with a confirmation that you've signed in. You can close the window and go about using any of the Adobe applications.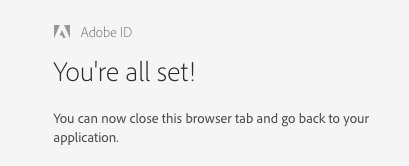 For the rest of the time you are logged into the computer, you will not need to sign in to your Adobe ID.
Once you log out, you will have to repeat the Adobe ID sign in process if you are using an Adobe application.