Pencil Test and Scanning Stations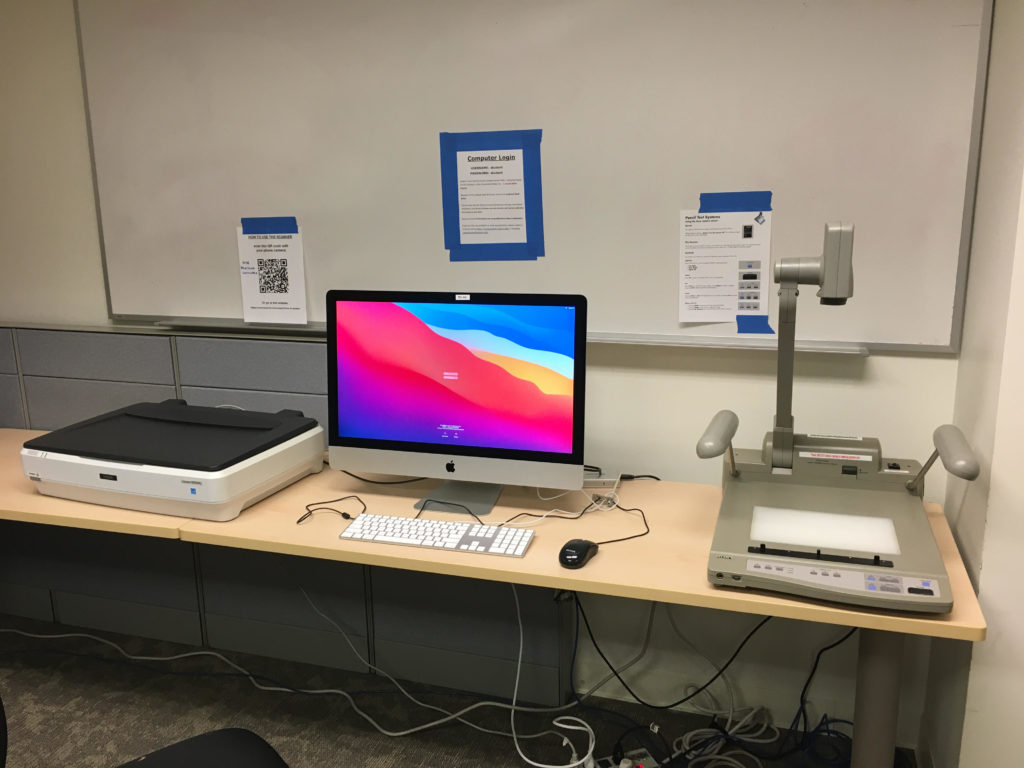 Located on the 3rd floor at Town Center, there are four iMac-based pencil test stations primarily intended for quick testing of hand-drawn animation. For animation drawn on paper, Dragonframe software can be used for capturing still images from standard-definition video downshooters or VueScan software can be used for scanning with large-format flatbed scanners.
Please see this article for instructions on using the pencil test stations. How-to articles for using VueScan are available on the company's website.
Since there is no direct access to FVCentral or Google Drive, USB hard drives and flash drives (USB 3.0 is highly recommended) are necessary to save or transfer your files.
Access
All pencil test stations are available on a first-come basis. A guest account is required to use the computers, and login information is posted on the wall nearby each computer.