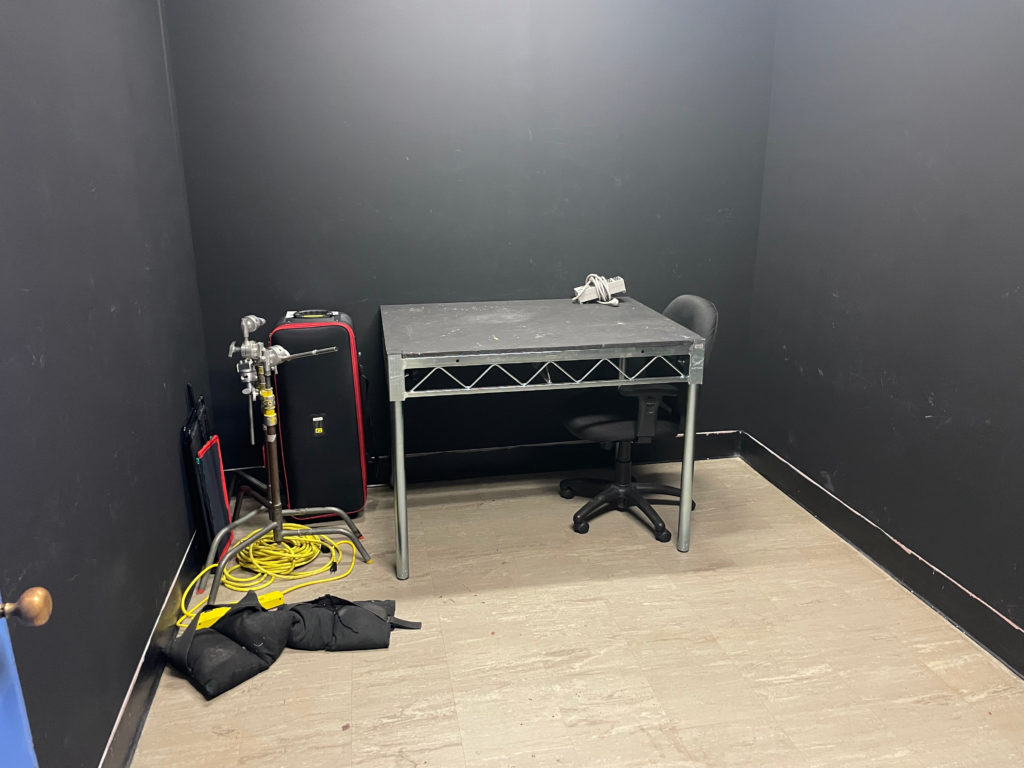 There are two additional shooting spaces in the sublevel of the main building (E32 and E34).
The Equipment Cage stocks these spaces with the following equipment:
One (1) Came-TV Boltzen LED Lighting Kit
Two (2) 20″ C-Stands with Knuckles and Arms
Two (2) Sandbags
One (1) Power Strip
One (1) Yellow Stinger
One (2) Net Single
Two (2) Small Flags
Additional equipment for these rooms, such as Dragonframe kits, must be checked out from the Equipment Cage. The only lights allowed in these rooms are LEDs (OSRAM LED kit is recommended).
Access
To reserve time in E32 or E34, please complete and submit a Stop Motion Stage Reservation Request Form. If you have any questions, please email fvanimation@calarts.edu.
Please use the calendars below to check and see when E32 or E34 is available before emailing your reservation request.
Having trouble viewing the calendars? Try viewing this page in Google Chrome.