E23, E25, and E27 Downshooter and Multiplane Rooms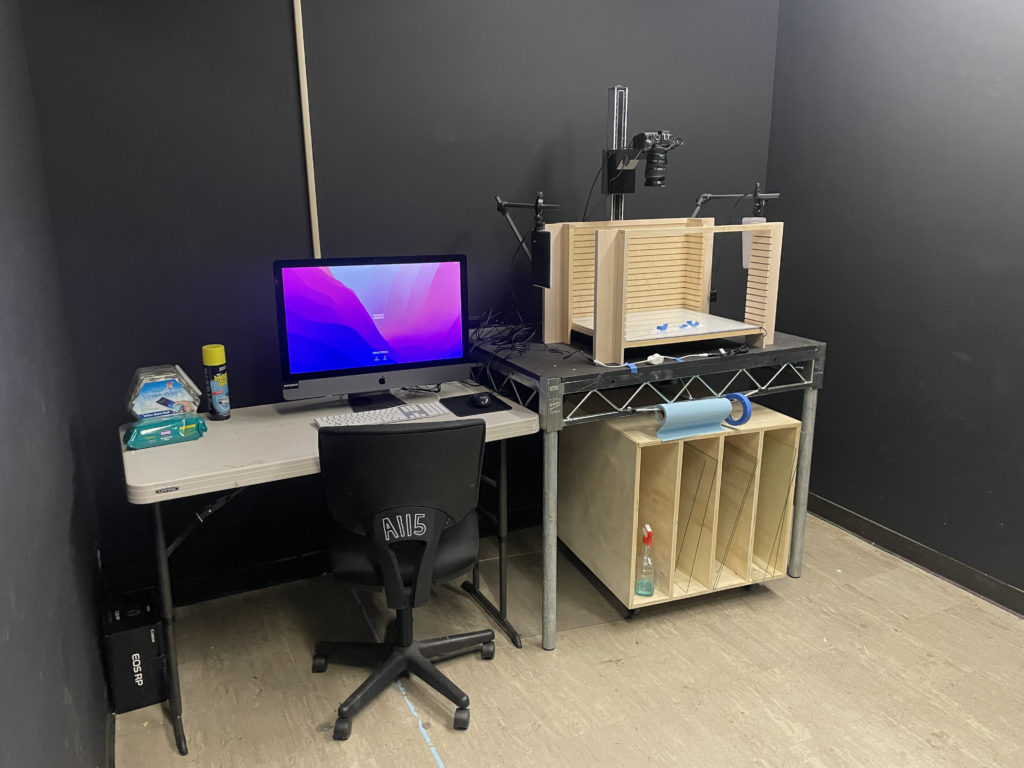 E23, E25, and E27
Downshooter and Multiplane Rooms
Rooms E23, E25, and E27 in the sublevel of the main building are equipped with downshooters and multiplanes. Rooms E23 and E25 have a single downshooter workstation in them, and E27 has three workstations. E27 also has an ACME-style paper punch. Each workstation is comprised of a downshooter, multi-plane, LED lightboard, LED lights, DSLR camera, and iMac with DragonFrame 5 installed. 
Access
These spaces are available to all Experimental Animation students.
Students can sign up for time in the rooms by the hour on the sign-up sheets on the door to each room. After signing up for a time slot, students must check out a key to the space at Facilities. Students may not sign up for more than 5 hours at one time. Special cases may be allowed on a case-by-case basis after consideration by the department.