A115I Downshooter
Please note: This room is currently unavailable due to construction.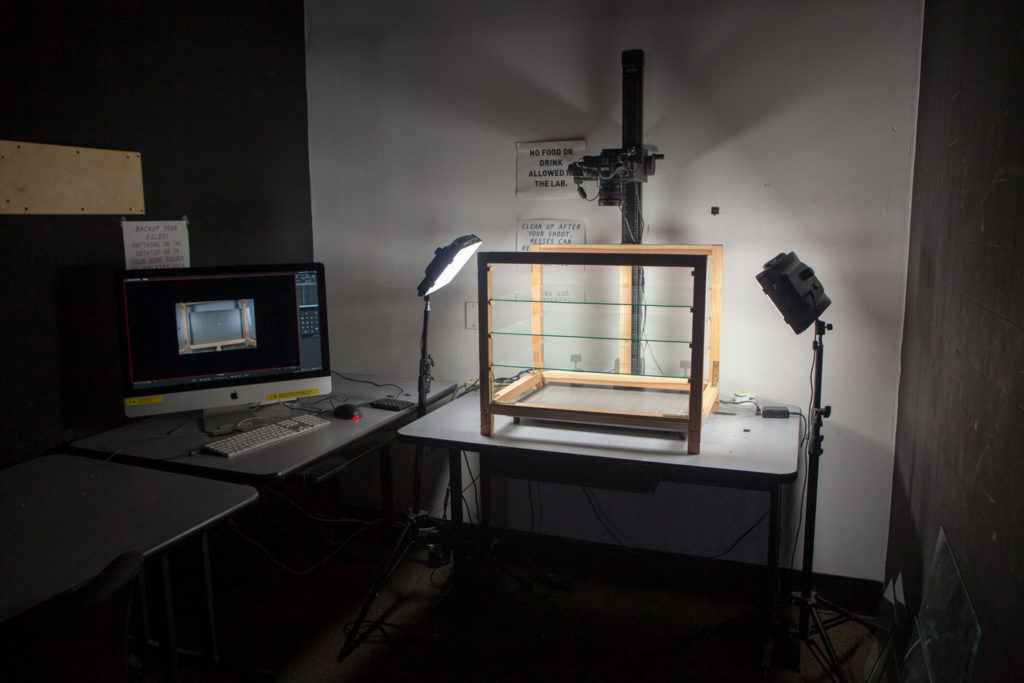 Equipped with a DSLR camera, this downshooter camera stand captures images to an iMac using Dragonframe software. A portable multi-plane is available for layering effects.
Access
Access is granted to current Experimental Animation students. The sign-up sheet is located on the door and goes up on Mondays by 12:00pm (noon).